About this Event
Globe Hall Presents:
In The Whale
Reno Divorce
Too Many Humans
Friday Feb 22, 2019
Doors: 8:00 PM
Show: 9:00 PM
18 and over
$15 - $23
Globe Hall
4483 Logan St.
Denver, CO
All sales are final. Review your order carefully, there are no refunds for any reason. No tickets are mailed to you, your name will be on the will call list night of show. Night of show (1) bring a valid government issued ID and (2) be able to show ticket confirmation at the door.
_____________________________________________________________________________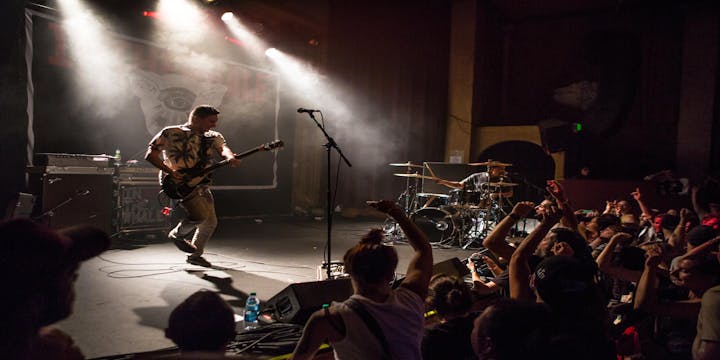 "Dirty, fun and caked in garage grime, the songs are unconcerned with trends." -Bob Gendron, Chicago Tribune
Celebrating their seven year anniversary in 2018, Denver heavy rock duo, In The Whale have been turning heads and accumulating a mass of die hard fans and followers thanks to a relentless tour schedule and a go-for-the-throat live performance.
Artists and festival promoters have caught notice, with the band playing Riot Fest, Lollapalooza, Austin City Limits, Afro Punk, as well as shows with the likes of Jane's Addiction, Descendents, The Offspring, Gogol Bordello, and many more.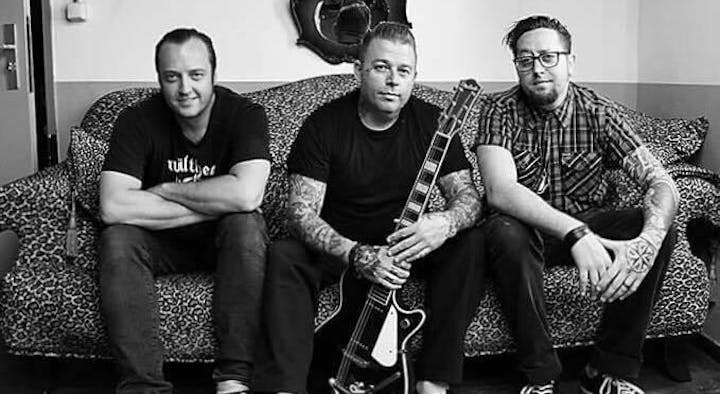 With equal parts Orange County punk, honky tonk country, and a tip-jar full of rockabilly swagger, Reno Divorce strikes a unique chord of their own with their brand of punk rock and roll. The band's longevity is no accident. Their fans simply won't allow them to quit and pursue real careers. The fact that they've been voted the best punk band in Denver by The Westword Magazine in 2011, 2012, 2013 and 2014, can attest to their stalwart status in their home state. A successful Kickstarter campaign and a growing number of their faithful willing to have the band's name tattooed on their bodies keeps them climbing back into the van for tour after tour. They've never been ones to rest on their laurels, though. To the contrary, Reno Divorce has 7 European tours and several US jaunts under their belt, supporting Reverend Horton Heat, The Queers, and US Bombs, among others.
Their well-crafted and skillfully executed songs call to mind Smithereens and Social Distortion, but a more aggressive tone lurks in-between the lines. A good hook is the bread and butter for these guys, and one listen is all it takes to realize you've got a band that truly stands out amongst the herd. Ten years strong and having graced some of the most legendary bars and stages around the world, they've played with almost all their punk heroes (ALL, Social Distortion, TSOL, Adolescents, Agent Orange, The Queers, X, The Blasters, Motorhead), and shared a tour bus with more contemporary heavy hitters like U.S. Bombs, The Bones, and Street Dogs. They've worked with the best behind the scenes, as well. Their latest record, "Lover's Leap, was recorded by Blasting Room alumnus Felipe Patino and mixed and mastered at the legendary studio by Jason Livermore (Rise Against, ALL, Descendents). Their record before that, "Tears Before Breakfast," received similar treatment, too. When you delve into their catalog, a strange feeling sets in...there's no filler...no rehashing or redressing from the album before...no déjà vu or forced delievery. Instead, they find a way to up the ante with every record, growing musically with each outing and subversively injecting their will into whatever 3 chord progression it is you think you've heard before. The result is something familiar, yet foreign. And then there's the lyrics...that's what sets Reno Divorce apart. This is storytelling at its finest, with uncanny, almost pathological insight. From prince to pauper, sinner to saint, you always feel like you're riding shotgun with the protagonist or anti-hero as their story unfolds.
With their European tours being handled by M.A.D. Booking, their following continues to grow with each trip and makes their next appearance and return anticipated.
Among the many open air festivals they've played, like 'With Full Force', 'Speedfest', and 'The Rock-n-Ink Fest,' Reno Divorce has shown their fans that they are at home on a massive stage or in a seedy, whiskey-soaked dive. Always captivating live, and wrought with more hooks than a tackle box, Reno Divorce has carved out a reputation as 'the real nitty-gritty' and true 'musician's band' that pushes the envelope with every release. Brent Loveday's deft songwriting and clever storytelling are brought to life by the bands solid and capable musicianship.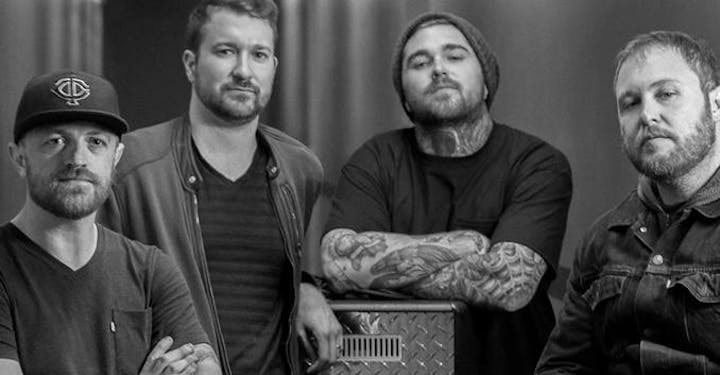 What began decades ago with two brothers living in Florida, a childhood of musical chemistry and a dream to do something bigger, has turned into the four piece weapon of hard charging indie rock music that is now Denver, Colorado's own Too Many Humans. Having completed their incredibly well received and reviewed full length album "Who's In Charge Here" in 2016, then rounding out the two missing pieces for the four piece they envisioned, the band is standing on the edge of musical possibility. This is a revival of original high energy, melodic, thoughtful, mathy rock songs that draw influence from classic blues, metal and punk through today's experimental, alternative and even some electronic. With more studio time already booked for 2017, a rare and obviously hungry/DIY attitude, a live show that leaves everyone exhausted and wanting more, some recent momentum with regular radio play, and a couple of videos that manage to capture the energy of what these songs hold; there's no telling where these guys are going next…