In the Spotlight

Saturday, October 20, 2018 from 9:00 AM to 4:30 PM (PDT)
Event Details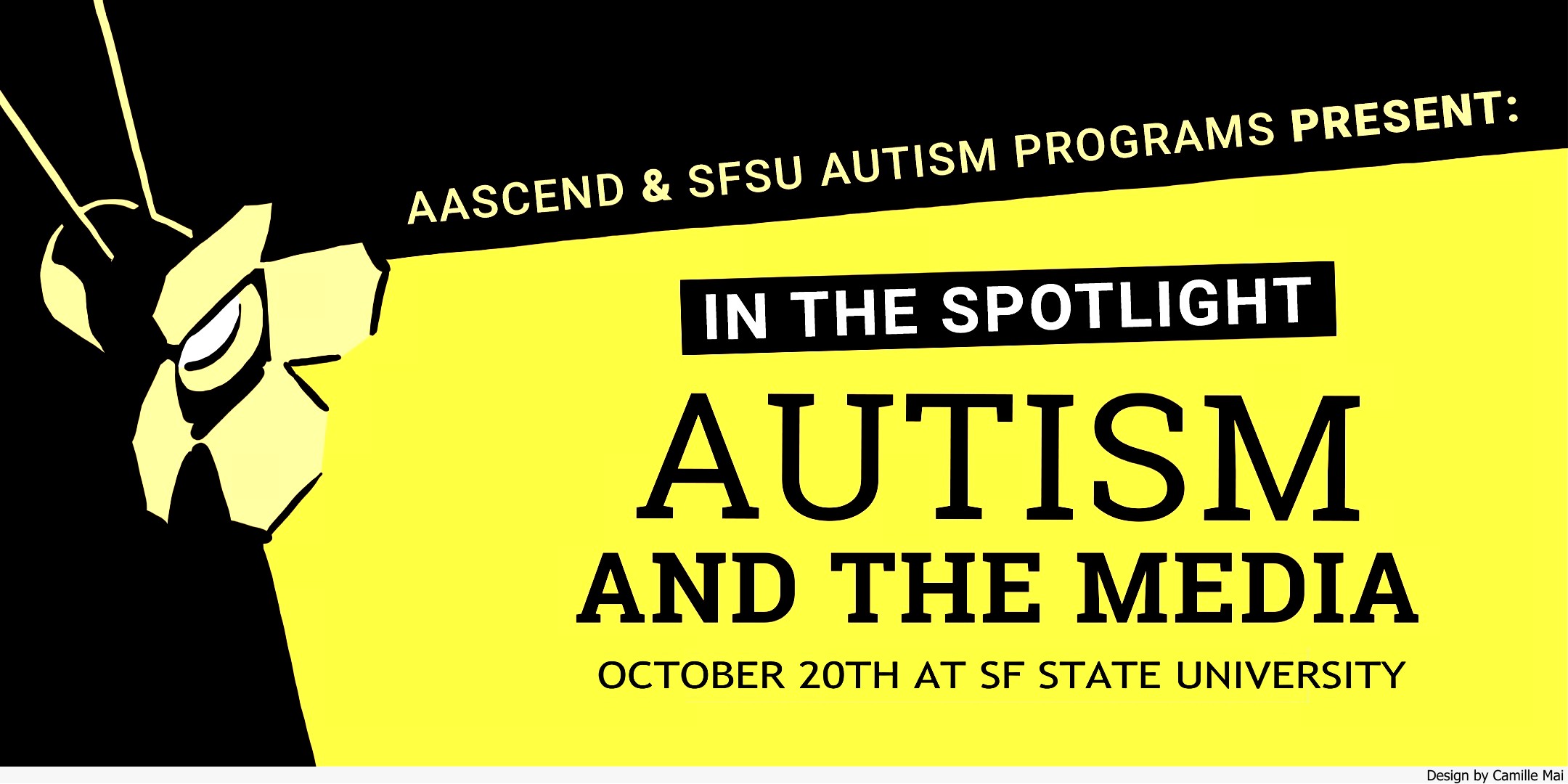 AASCEND—the Autism Asperger Spectrum Coalition for Education Networking & Development—in partnership with SFSU's Autism Spectrum Studies Program presents its 10th conference on adult autism. Join us for a day of exploring the adult autistic world, with artists and presenters on and off the spectrum.


In the Spotlight: Autism and the Media
October 20, 2018
9:00-4:30 (registration begins at 8:15)
Seven Hills Conference Center
800 Font Blvd
San Francisco State University
SF, CA 94132


The influence of media has exploded, changing the world of autism. Autistic roles now feature prominently in movies, television and online, shaping and even distorting public perception of autism. At the same time, media literacy and media skills have become essential tools allowing autistic people to gain employment, find friends, and express themselves. The In the Spotlight conference exposes how media affect autistic life and employment, and gives practical guidance on effective social media use, creating digital content, autism-friendly acting techniques, latest research and much more!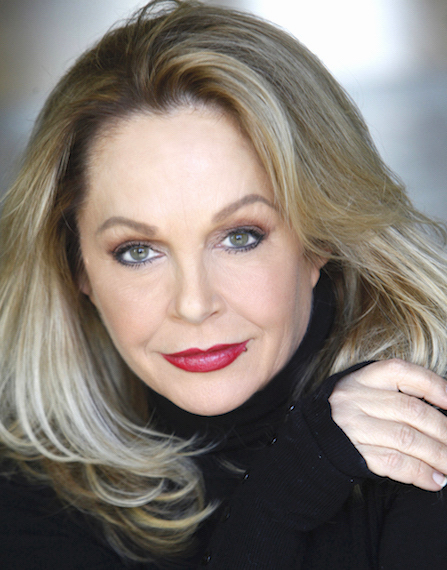 In the Spotlight features Charlene Tilton, star of stage and screen and longtime President of Actors for Autism. Charlene is famous not only for her portrayal of Lucy Ewing on the influential television show Dallas, but also for her contributions to the autism community. Although Charlene's life was often glamorous on screen, she had to learn to fend for herself at an early age. After her Dallas role brought her fame, Charlene was moved by personal tragedy to connect with Actors for Autism and soon became their president. At AFA Charlene witnessed the power of acting and improvisation in developing language, social skills, and self-confidence in both children and adults on the autism spectrum.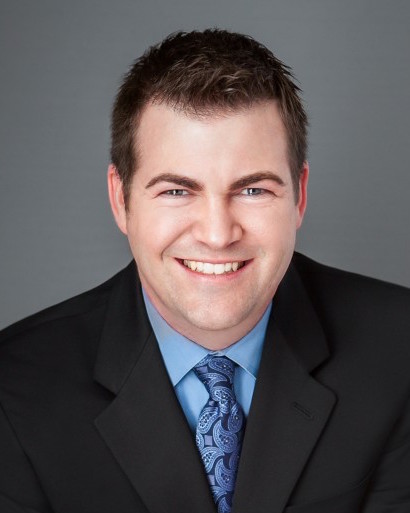 ..and also Thomas Iland, diagnosed with autism when he was 13 years old. Tom worked hard to achieve his goals: learning to drive, living on his own, graduating from college, obtaining full-time employment and having a girlfriend. Now a Distinguished Toastmaster and member of the National Speakers Association, Tom is a best-selling author with wide experience in the media, having appeared on such TV shows as Beauty and the Geek, Bert the Conqueror, Ghost Whisperer, The Morning Blend, The Price Is Right, and Wheel of Fortune. Tom currently lives in Santa Clarita, California, with his dog, Bridget.


Plenary Sessions: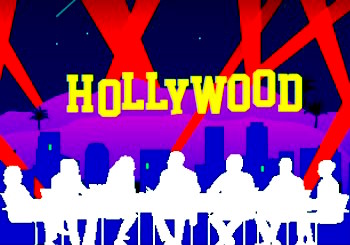 Hollywood's Autism Fantasies: Michael Bernick, former head of the California State Labor Department, moderates a panel of theater professionals and academics on and off the spectrum, exploring how Hollywood's portrayal of autism affects autistic life and employment.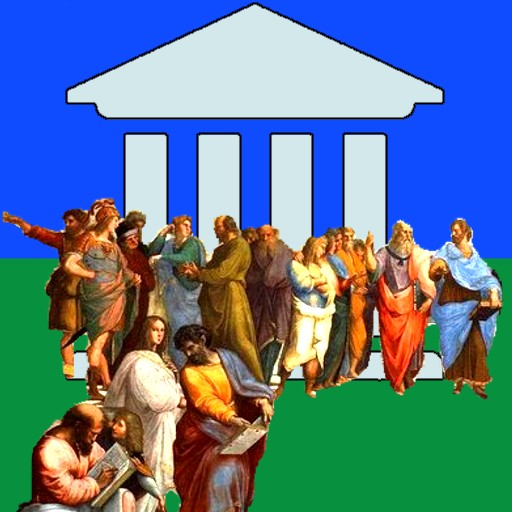 New Research and the Future of Autism Scholarship, presented by autism professionals and graduate students, many on the autism spectrum. Hear what current research reveals about adult autism, and developments enriching the lives of autistic adults. Learn about academic careers and training available to autistics and to all interested in the future of autism.
Breakout sessions: Improv for Interaction; Creating Digital Content on the Spectrum; Acting Techniques for Social Ease; Using Social Media for Success; Autistic Creative Intelligence in the Arts; Online Dating and Friendship on the Spectrum, and Media Addiction

Ticket price includes lunch and refreshments, and there will be live entertainment by artists on the autism spectrum. Conference registration begins at 8:15am, October 20. Please arrive early. Some program changes are possible. Follow AASCEND on the web and Facebook!

While this conference primarily addresses the needs of what have been termed Asperger's or High Functioning Adults on the autism spectrum, AASCEND expresses solidarity with all who are living anywhere on the autism spectrum, their families and allies. Out of respect for attendees with sensory sensitivities please do not wear perfumes, colognes or overly scented products to the conference. Thanks! 
AASCEND gratefully acknowledges the Joseph Padula Trust for its support of the In the Spotlight conference.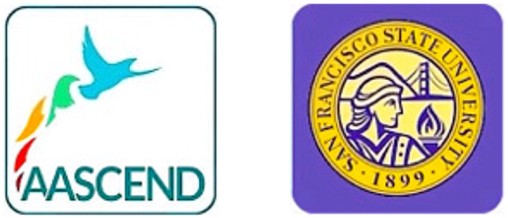 Presenters Include:     (Panels and Breakouts follow)
In reverse alphabetical order to give people usually at the end of the line a fresh outlook!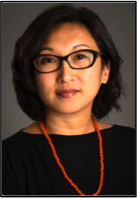 Dr. Betty Yu is an Associate professor in the Department of Speech, Language and Hearing Sciences at San Francisco State University. She practiced as a speech-language therapist primarily serving young children and their families in minority communities. Her research focuses on bilingual individuals affected by autism, and their families.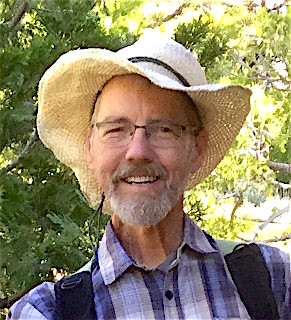 Gregory Yates was a head-banging, toe-walking and sensory-overloaded "little professor" in childhood. Born to a family of big professors, Greg studied brain science at UC Berkeley and briefly in a PhD program at MIT. With this background Greg realized that he was on the autism spectrum. He then co-founded and now co-chairs AASCEND. Greg continues work in brain science (autismtheory.org) and is a student of non-dogmatic spiritual practice, with decades of experience in zen meditation, prayer, and suicide prevention.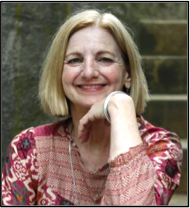 Dr. Pamela Wolfberg is professor of Special Education at SFSU where she coordinates Autism Spectrum Studies and serves on faculty of the Joint Doctoral program with UC Berkeley. As founder of the Autism Collective for Peer Socialization, Play and Imagination she leads research, training and global outreach efforts with autistic communities worldwide. A centerpiece of these efforts is advancing the right to social inclusion in play and cultural experiences that support interpersonal relationships and creative expression.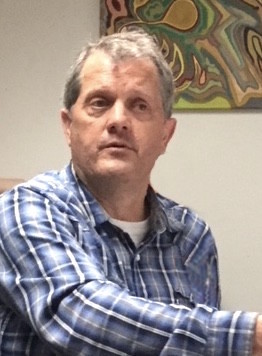 Mike Vaughn has been the Social Skills Coordinator at College Internship Program, Berkeley, for five years. He teaches social skills, interpersonal & relationship skills, public speaking, filmmaking, communications, and soft skills in the workplace. CIP is a comprehensive program preparing adults (18-26) who have learning differences, including ASD, for success in college, employment, and life skills.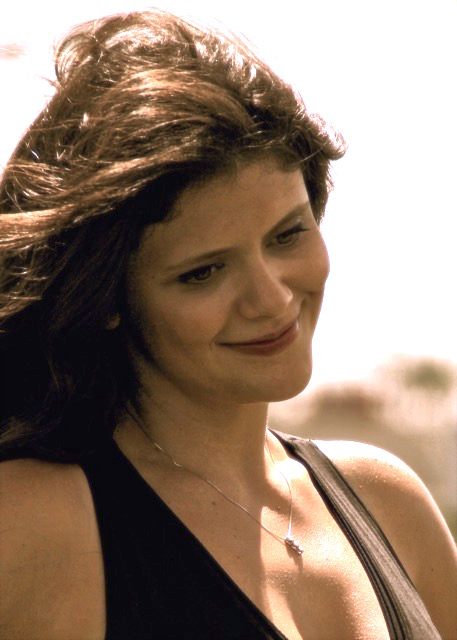 Aubrie Therrien is the Executive Artistic Director of The EPIC Players Inclusion Company, dedicated to creating neuro-diverse opportunities and communities through the arts. She has been an actress regionally and in New York City for 15 years and holds a BFA in Theater from Longwood University and a Masters of Public Health from New York University. She has worked with neuro-diverse individuals through theater for several years and is a passionate advocate for inclusion in the arts. She was recently published in Autism Spectrum News on theater and autism. Additionally, Aubrie and The EPIC Players had the honor  to speak at the United Nations on Empowering Women and Girls with Autism, specifically through the lens of film and the arts. She is also the Co-Chair of the Coalition for Disabilities in the Arts in New York City and is the Executive Director of the Horizons program at Brooklyn Friends School.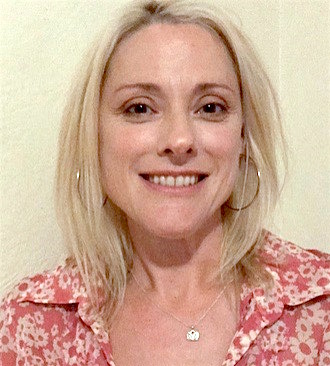 Shanna Murray is Executive Director of De Colores, a Bay Area organization working to build inclusive communities through the arts, and host of the reknowned Miracle Project. Using improvisation, theater games, role-play, movement and applied arts, stundents are given experiences in practice skills needed for positive social interaction, relationships, and job skills. De Colores currently partners with several organizations in the Bay Area including Wings Learning Center, San Francisco Recreation & Park, The Theater School in Sonoma and The Belrose Theater in San Rafael. De Colores will be joined by The Miracle Project ® Coaches ho will guide participants through an experienrce in situational improve that will be fun for all. Join us for IMPROV FOR INTERACTION -- "IF I"®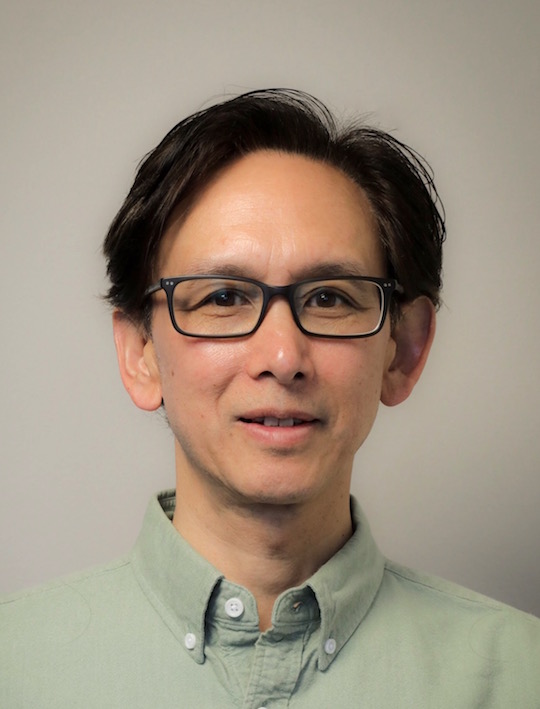 Steve Medina is a technology manager, advisor and speaker working in the area of augmented reality and virtual reality. A parent of a son with Autism, he serves on the board of AASCEND. Steve is now turning his attention to the potential of augmented and vitual reality as tools in autism.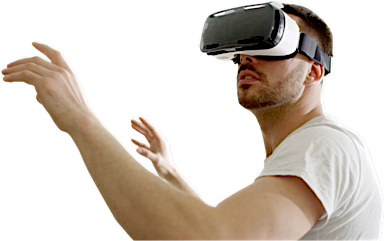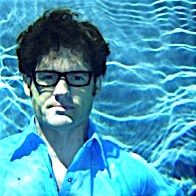 Joseph P. McGovern is both a visual artist and a musician. He credits being trained both as a traditional potter and classical percussionist for his appreciation of intentional and unintentional mark making and for his attention to detail. His takes shape in ceramics, sculpture, photography, video, performance art, musical composition and other, time-based art. Joseph is currently a member of the music duo Sonic Code, the Assistant Head Studio Manager and a Visiting Instructor at Ruby's Clay Studio & Gallery and works as a Visual Arts Instructor at Creativity Explored in San Francisco, California. Joseph has been working with individuals with developmental and learning differences and their families for 19 years and has been a freelance educator for 28 years.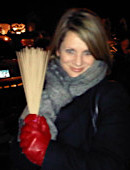 Heather McCracken is the founder and executive director at Friend 2 Friend Social Learning Society. Heather leads an interdisciplinary team designing the Friend 2 Friend – Integrated Play Groups programs at two play centres in BC. As a mother of three, one of her children is on the autism spectrum and the originator of the Autism Demystification® model and programs, she leads training and outreach worldwide in the model.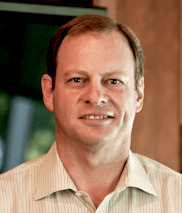 Brian Jacobs, co-founder of Emergence Capital, has over 20 years of venture capital experience, helping technology startups become market leaders. He was twice named to Forbes' Midas List of top venture capital investors. Brian has spearheaded AASCEND's program to engage Silicon Valley corporations with the autism advantage — tapping the technical ability of some people on the autism spectrum. Brian was instrumental in creating the Spectrum Employment Community on LinkedIn. Brian is the parent of a young man on the autism spectrum and serves on the AASCEND board of directors.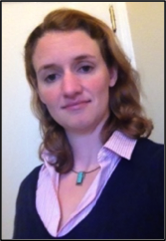 Suzanna Curtis is a 4th year student in the Joint Doctoral Program in Special Education at UC, Berkeley with SFSU. She has studied autistic intelligence, autism and creativity, and her research currently focuses on the fascinations and special interests of autistic individuals. An active participant in autistic culture herself, Suzanna is passionate about educating others about the neurodiversity paradigm.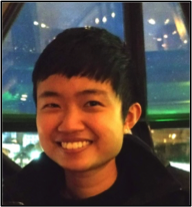 Rachel Chen is a 3rd year student in the Joint Doctoral Program in Special Education at UC Berkeley and SFSU. She has been studying various phenomena associated with the diagnostic features of autism, including repetitive speech, repetitive behaviors, and distress displays. With her work, she aspires to challenge the predominant perspective that these behaviors are pathological and instead demonstrate that autistic phenomena such as these are meaningful, natural, and socially collaborative when they are understood in context.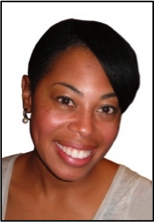 Isabella Brown recently received a Master of Arts in Special Education from San Francisco State University. Her research interests are centered in the lived experiences of autistic individuals and families within their community and academic spaces. Isabella is devoted to increasing opportunities for knowledge sharing within the African American community and encouraging diversity in autistic culture.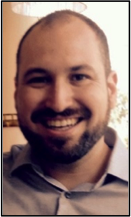 Alexander Blum is a 6th-year candidate in the Joint Doctoral Program in Special Education at UC, Berkeley with SFSU. He has been studying the intersection of autism and reading comprehension, and his research currently focuses on using comics to promote the accessibility of narrative comprehension by building off of one's cognitive processing disposition. Being a former high school English teacher for students with special needs, Alexander is passionate about promoting literacy.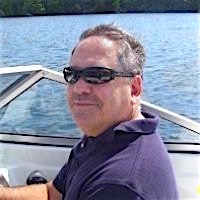 David Bialer coordinates product deliveries at a software company that quantifies human psychometric information and uses it to predict job fits, roles, managers and teams in order to help companies hire the best people who will bring the right chemistry to a team. David brings this expertise to helping autistic people find their own social chemistry and success online.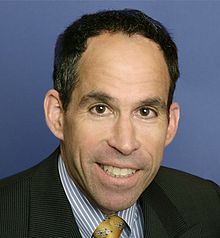 Michael Bernick, is the former Director of California's labor department, the Employment Development Department, and currently an attorney with the international law firm of Duane Morris LLP, based in San Francisco. The second edition of his book, Autism Job Club, was published earlier this year, with a new introduction by Steve Silberman. He is a regular contributor to Forbes, including on issues connected to autism employment.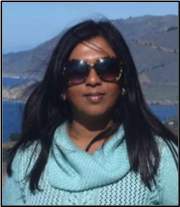 Lakshmi Balasubramanian is a 5th year doctoral student in the Joint Doctoral program in Special Education at UC Berkeley with SFSU. Additionally, she is an education specialist with a large school district in the East Bay. Her research and practice has focused on creating inclusive environments for individuals with disabilities (including those identified on the autism spectrum) utilizing Universal Design for Learning and building a community of practice that supports the individuals, their families and the professionals working at school sites.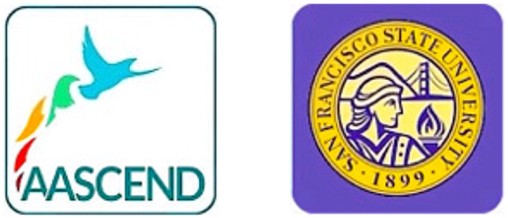 Panels: 

Hollywood's Autism Fantasies


Michael Bernick

Aubrie Thierren (Epic Players, NYC)

Others TBA

New Research and the Future of Autism Scholarship

Dr. Pamela Wolfberg

Dr. Betty Yu

Lakshmi Balasubramanian

Alexander Blum

Isabella Brown

Rachel Chen

Suzanna Curtis
Breakouts: (partial listing)
Autism Friendship and Dating Online
Media Addiction
Acting Techniques for Social Ease
Virtual Reality as a Tool for Autism
Autism and Creative Intelligence in Visual and Performing Arts
Improv for Interaction
Creating Digital Content
Social Media

Please print and post this (forthcoming) flyer about the conference!
Refund Policy
Full refunds for registration and exhibitor fees for cancellations received by email to info@aascend.org until 11:59:59 pm, September 19, 2018. No refunds or cancellations on or after 12:00:00 am, September 20, 2018.
Save This Event
When & Where

Seven Hills Conference Center
(behind Ward Hall) SF State University
800 Font Blvd.
San Francisco, CA 94132


Saturday, October 20, 2018 from 9:00 AM to 4:30 PM (PDT)
Add to my calendar