Description
Dance Mission Theater in association with Asian Improv aRts and API Cultural Center present
as part of Dance Mission's WORD Series (Womxn Oracular Radical Dance)
the World Premiere of a new multimedia dance experience
In the Skin of Her Hands
by Lenora Lee Dance
At Dance Mission Theater
3316 24th Street San Francisco, CA 94110
Friday & Saturday, November 1st & 2nd, 8pm
Sunday, November 3rd, 5pm
Performances will begin on time, please arrive early.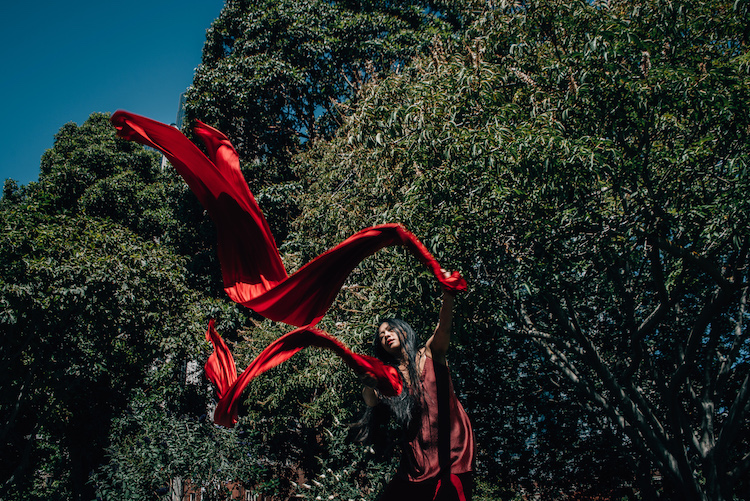 "The words that are spoken are both incredibly specific and indelibly universal — the location comes alive and is given a voice through Within These Walls." - Brian Resler, No Proscenium
For tickets: https://in-the-skin-of-her-hands.eventbrite.com
For more info: www.LenoraLeeDance.com
For questions or high resolution images, email LenoraLeeDance2@gmail.com, (916) 690-9213
Lenora Lee Dance (LLD) celebrates its 12th Anniversary Season with the World Premiere of our latest multimedia dance production, "In the Skin of Her Hands." Inspired by the lives and experiences of breast cancer survivors, this piece is a journey through healing, compassion, and forgiveness in the face of the unknown. It will feature contemporary and aerial dance, multimedia film/video projection by Olivia Ting and Lenora Lee, original music by Francis Wong and Tatsu Aoki, as well as voiceover interviews from survivors and experts in the field.
"In the Skin of Her Hands" will share stories and perspectives of breast cancer survivors, their families and communities, gained from a community engagement project involving interviews and workshops. So many women have been affected by breast cancer, including Lenora's sister and mother, creating an extremely urgent need for greater awareness, information, and connection in the face of this health crisis. On average, every 2 minutes a woman is diagnosed with breast cancer. Over 3.3 million breast cancer survivors are alive in the United States today.
LLD will premiere "In the Skin of Her Hands" 11/1 - 11/3/19 at Dance Mission Theater as part of the theater's WORD Series (Womxn Oracular Radical Dance). We will include a panel of experts in the field as part of the post-performance programming and will look into ways to encourage early cancer screenings.
Through this process, we embrace moments of sharing and honoring women's stories and experiences, in order to reflect collectively, inspire resiliency, and acknowledge the communal bravery, compassion, and endearing support of loved ones.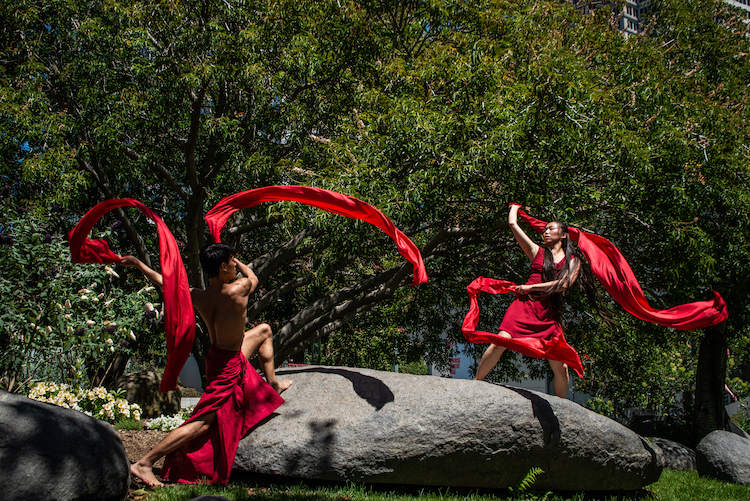 Audience responses to LLD's "Within These Walls"
"Deeply touched, deep sorrow. I was so moved. As beyond moved right now, still trying to metabolize the complexity" - Amber Cady
"It was a truly unique and powerful experience, and I feel fortunate to have witnessed it. It snuck into my dreams last night."
"It was brilliant and emotionally powerful."
Conceived, Produced & Directed by Lenora Lee
Choreography by Lenora Lee in collaboration with performers Jory Horn, Lynn Huang, Hien Huynh, SanSan Kwan, Megan Lowe, Johnny Nguyen
Music Score directed by Francis Wong & Tatsu Aoki
Voiceover by Karina Lee Howe
Media Design by Olivia Ting & Lenora Lee
Videography by Edward Kaikea Goo & Lenora Lee
Please Note:
Comfortable footwear is encouraged

Guests may encounter situations in close proximity with performers

We encourage guests with special needs to contact us prior to arrival at: LenoraLeeDanceManager@gmail.com or (415) 913-8725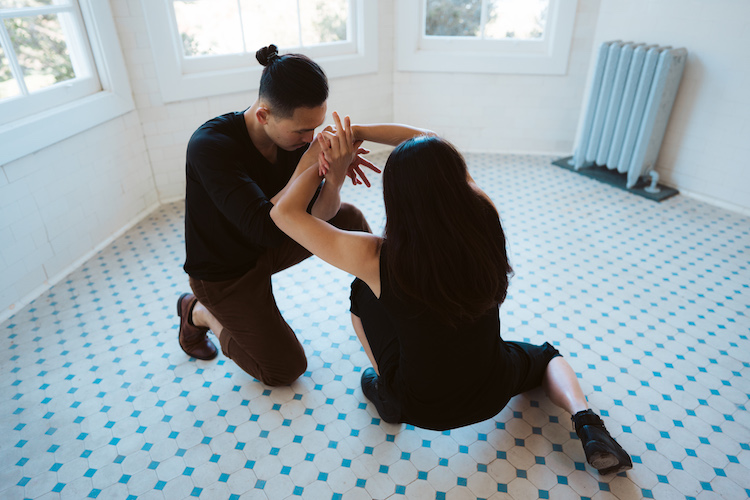 "In the Skin of Her Hands" is supported in part by Dance Mission Theater, United States Artists, CA$H a grants program of Dancers' Group, San Francisco Grants for the Arts, and Generous Individuals.
Photos by Robbie Sweeny
1) Lynn Huang
2) Jory Horn & Wei-Shan Lai
3) Hien Huynh & Lenora Lee