Film Screening: In The Name Of Confucius | Panel Discussion and Q&A with Doris Liu, Perry Link, Rachelle Peterson, and Rory O'Connor
About this Event
https://www.youtube.com/watch?v=4c_UdWLBoac
Join the Event with the Link Above 👆
In the Name of Confucius
is an award-winning documentary exposing China's multi-billion dollar Confucius Institute program.
It is the first documentary exposé of China's multi-billion dollar Confucius Institute (CI) program, and the growing global controversies surrounding it—loss of academic integrity, foreign influence, violations to human rights codes, and even potential infringements on national security.
Confucius Institutes are a Chinese language and culture program set up in partnership with foreign educational institutions. Since 2004, CIs have found their way into over 1,700 universities and schools worldwide. Beijing itself describes the CIs as an important part of China's "overseas propaganda set up" and continues to open new institutes at a rate of one every week or two. However, an increasing number of schools have ended their relationship with the CIs since 2013.
As of March 12, 2021, there are a total of 61 Confucius Institutes in North America, 51 in the United States [NAS], and 10 in Canada [NP].
Synopsis
When Canada's largest school board is slated to open the world's largest Confucius Institute, the school trustees find themselves embroiled in an unprecedented public outcry. Joined by one former CI instructor whose defection and discrimination complaint led to the first-ever closure of a CI on a North American campus, hundreds of disgruntled parents launch a No-CI campaign. They are soon confronted by CI supporters, allegedly rallied by the Chinese consulate. The school board then turns into a battleground as the tension between the two camps grows—culminating in a vote that will decide the fate of the CI partnership. What will the school board choose: principles or interests?
In the Name of Confucius examines the reasons universities and schools welcome or reject the CI program. It provides an important and timely perspective on some of the unintended outcomes of our strengthening ties with a rising Communist China, as Beijing spends an estimated $10-billion annually on "external propaganda", including the Confucius Institute initiative.
Panel Discussion
Following the screening, a panel discussion with a Q&A session will be held with our invited experts. Critical questions are encouraged.
Panelists

Doris Liu is an award-winning documentary filmmaker and journalist based in Toronto, Canada. As a former reporter, she has won the award for the Best Multicultural TV Story for a series of insightful coverage of high-profile hate crimes against Asian anglers.
Perry Link is Chancellorial Chair Professor for Teaching Across Disciplines at the University of California at Riverside and Professor Emeritus of East Asian Studies at Princeton University. He has published widely on modern Chinese language, literature, and popular thought, and is a member of the Princeton China Initiative, Human Rights Watch/Asia, and other groups that support human rights.
Rachelle Peterson is a senior research fellow at the National Association of Scholars and the author of four NAS reports, including two on the threat the Chinese government poses to American education. Her 2017 report Outsourced to China: Confucius Institutes and Soft Power in American Higher Education helped spark a national movement to protect colleges from Confucius Institutes. Rachelle consults frequently with state and federal legislative bodies and regulatory agencies.
Rory O'Connor is President and Founder of the Athenai Institute. As a college sophomore, he helped organize student support for the Hong Kong Human Rights and Democracy Act and the Uyghur Human Rights Act. He has previously worked in Senator Chris Coons' office and led the effort behind the Washington Appeal.
Documentary Awards
The film has won 10 international awards and nominations and has seen highly successful screenings in America, Canada, United Kingdom, Poland, Taiwan, Spain, South Africa, Denmark, and Germany.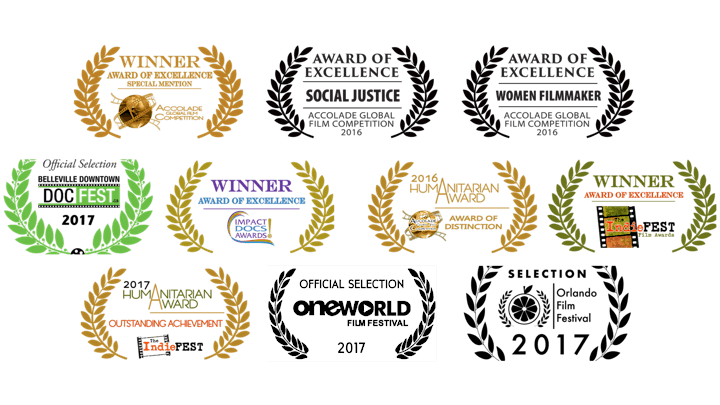 "An exposé filled with shocking details, odious intentions and an everyday hero who exposes the truth behind a multi-billion-dollar enterprise."
-Accolade Global Film Competition
"In the Name of Confucius is a film everyone involved in China policy and education policy should watch."
-Benedict Rogers, Deputy Chair, UK Conservative Party Human Rights Commission
"it would be a healthy thing for as many people as possible to watch In the Name of Confucius to understand just how badly the name of the Chinese sage is being misused by the authorities in China and those in our universities who take their money."
-Paul Monk, former head of China Analysis at the defence Intelligence Organization, Australia
Hosting organizations