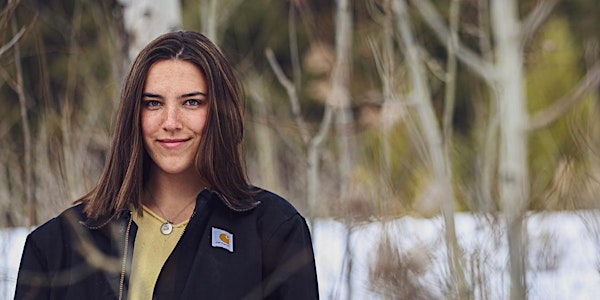 In the Artist's Studio, Student Edition: Emma Flach
When and where
Location
WMPAC Virtual Link: https://www.youtube.com/watch?v=FDBM9fANfNA WMPAC Virtual Mini-Series
Description
Emma Flach is a local student at LPHS who has lived in Big Sky her whole life. She has been singing on stage for ten years and studying voice for eight. Emma has attended Interlochen's Musical Theater and Classical Voice programs, New York University's Classical Voice Intensive and Westminster Choir College's Vocal Institute and Solo Vocal Artist programs. In her junior year, she created a program called Disney Singing Club for elementary kids, where she teaches the basics of singing through Disney songs. An IB Music student and lead soprano with LPHS A Cappella, Emma was the first in school history to make it to Montana All-State Choir. Emma plans on attending University of Puget Sound's School of Music this coming fall to study either vocal performance or music education.
Originally scheduled for a live, in person performance in March, this evening's virtual program represents a culminating senior voice recital for Emma, presented live to her Montana community. The repertoire consists of pairs of art songs for soprano and piano, with duplicate settings of the same texts. She will give live programming notes throughout, and the audience will have an opportunity to congratulate Emma and ask questions at the end of the recital.
Her featured accompanists include local legends Klaudia Kosiak and Sarah Mitchell, who have both been musical instructors for Emma throughout her life here in Big Sky. We wish Emma well in her future endeavors, and we are thrilled to be presenting her in this student edition of In the Artist's Studio at WMPAC.