In Search of the Promised Tomatoland

Monday, August 15, 2011 from 6:00 PM to 8:00 PM (PDT)
Event Details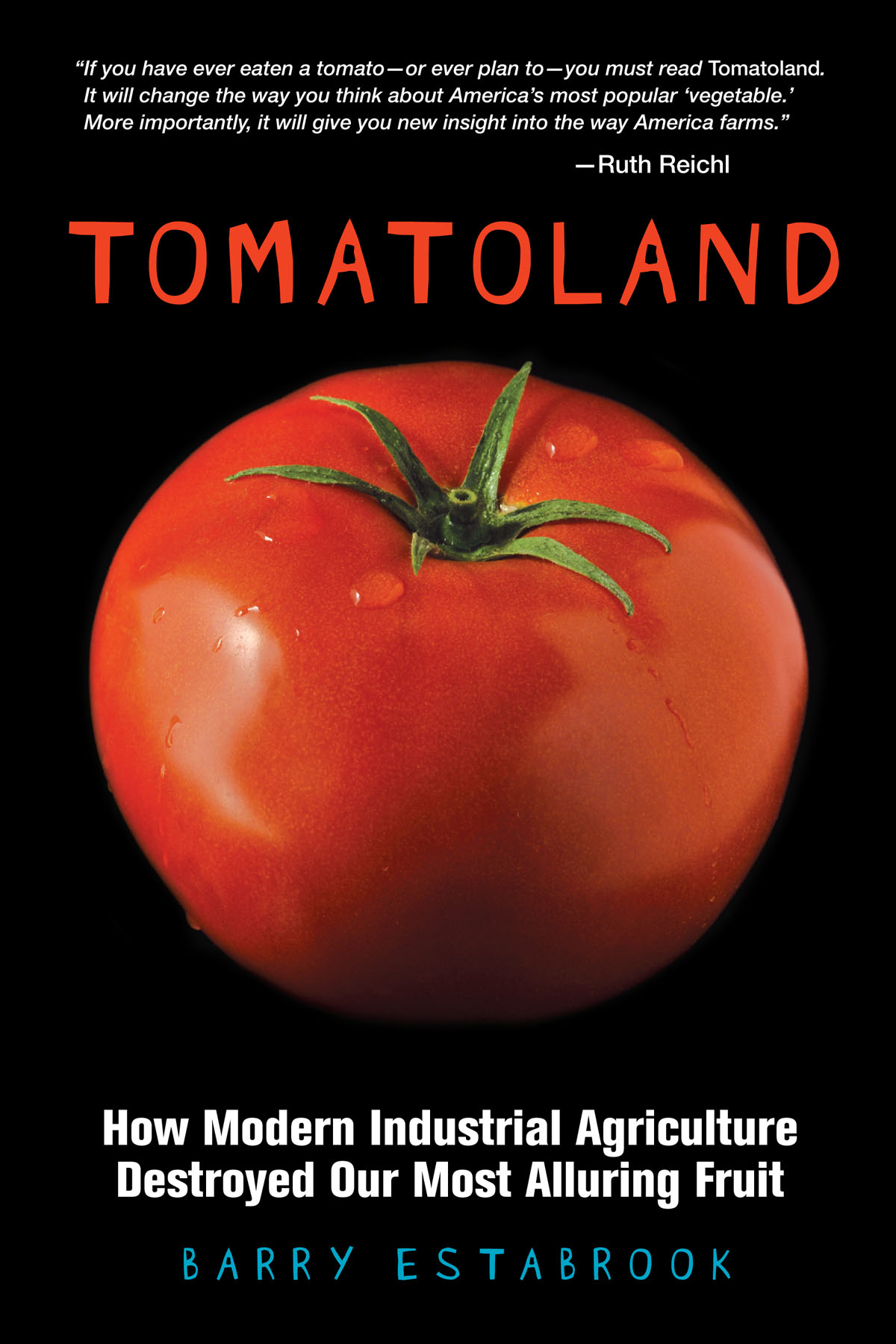 All's not well in Tomatoland. Find out why—and how we can find a better way—in this conversation featuring Barry Estabrook, author of the recently released book Tomatoland. The panel will also include organic farmers Nigel Walker of Eatwell Farm and Larry Jacobs of the Del Cabo cooperative, as well as farmworker justice advocate Damara Luce of Just Harvest USA.
Estabrook's book investigates the supermarket tomato's origin in the fields of Immokalee, Florida. It brings to light the atrocities endured by fieldworkers and the heavy pesticide use that is standard industry practice. It also traces the history of how this once flavorful, nutritious fruit got so mealy and devoid of life.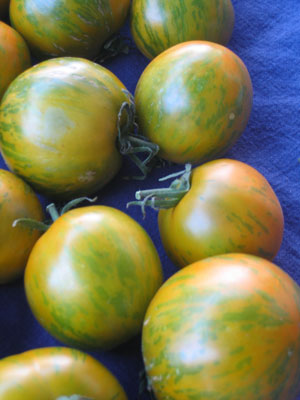 Hear from Nigel Walker and Larry Jacobs about their efforts to provide an alternative for tomato shoppers who value flavor, environmental responsibility, and human dignity. Eatwell Farm is well loved by farmers market regulars and CSA members, and the farm, through social media, farm visits, and a website, provides a level of transparency and intimacy that stands in stark contrast to the anonymity depicted in Tomatoland. Larry Jacobs' Del Cabo tomatoes are grown organically by a farming cooperative in Mexico, and Jacobs has made it his mission to grow produce for the international market while respecting both people and planet. The company supports more than 400 farming families by offering training, start-up funds, and consistent distribution channels.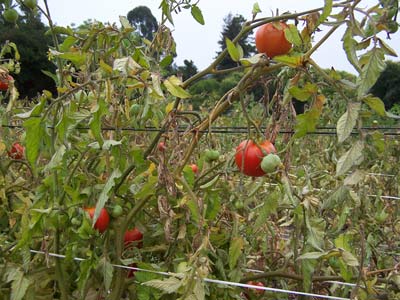 Damara Luce, who spent six years living in Immokalee and advocating for better working conditions for migrant farmworkers in the tomato industry, will provide a personal account of the culture and practices there. She will share her experience achieving some significant victories that have already improved the lives of field workers, and describe what work lies ahead.
The discussion will begin at 6:00 and go until approximately 7:30 pm; a reception with farmers' market refreshments (including tomatoes, of course) will follow. During the reception, the author will be available to sign books, for sale by Book Passage.
A sliding scale donation of $0-$5 will be requested at the door. Please RSVP to ensure a spot! (If you didn't, don't worry. Come on down!)

When & Where

Port Commission Hearing Room, Ferry Building, 2nd floor
The Embarcadero at Market St.
San Francisco, CA 94111


Monday, August 15, 2011 from 6:00 PM to 8:00 PM (PDT)
Add to my calendar
Organizer
CUESA - Center for Urban Education About Sustainable Agriculture
CUESA (Center for Urban Education about Sustainable Agriculture) is dedicated to cultivating a sustainable food system through the operation of farmers markets and educational programs.
We are a tax-exempt 501(c)3 nonprofit organization founded in 1994 to educate urban consumers about sustainable agriculture and to create links between urban dwellers and local farmers.

CUESA manages the Ferry Plaza Farmers Market at the Ferry Building in San Francisco (Saturday 8am-2pm, and Tuesday & Thursday 10am-2pm), and the Jack London Square Farmers Market in Oakland (Sunday 9am-2pm). CUESA's markets are certified farmers markets renowned for diverse offerings of high-quality, delicious local products.
CUESA's educational initiatives inspire eaters of all ages to participate in cultivating a healthy food system, including cooking demonstrations, farm tours, youth programs like Foodwise Kids and Schoolyard to Market, and more. Learn more at cuesa.org.

In Search of the Promised Tomatoland