In Search of the First Line: Artist talk with Noémie Goudal & Lyra Kilston

Saturday, October 6, 2018 from 7:00 PM to 9:00 PM (PDT)
Event Details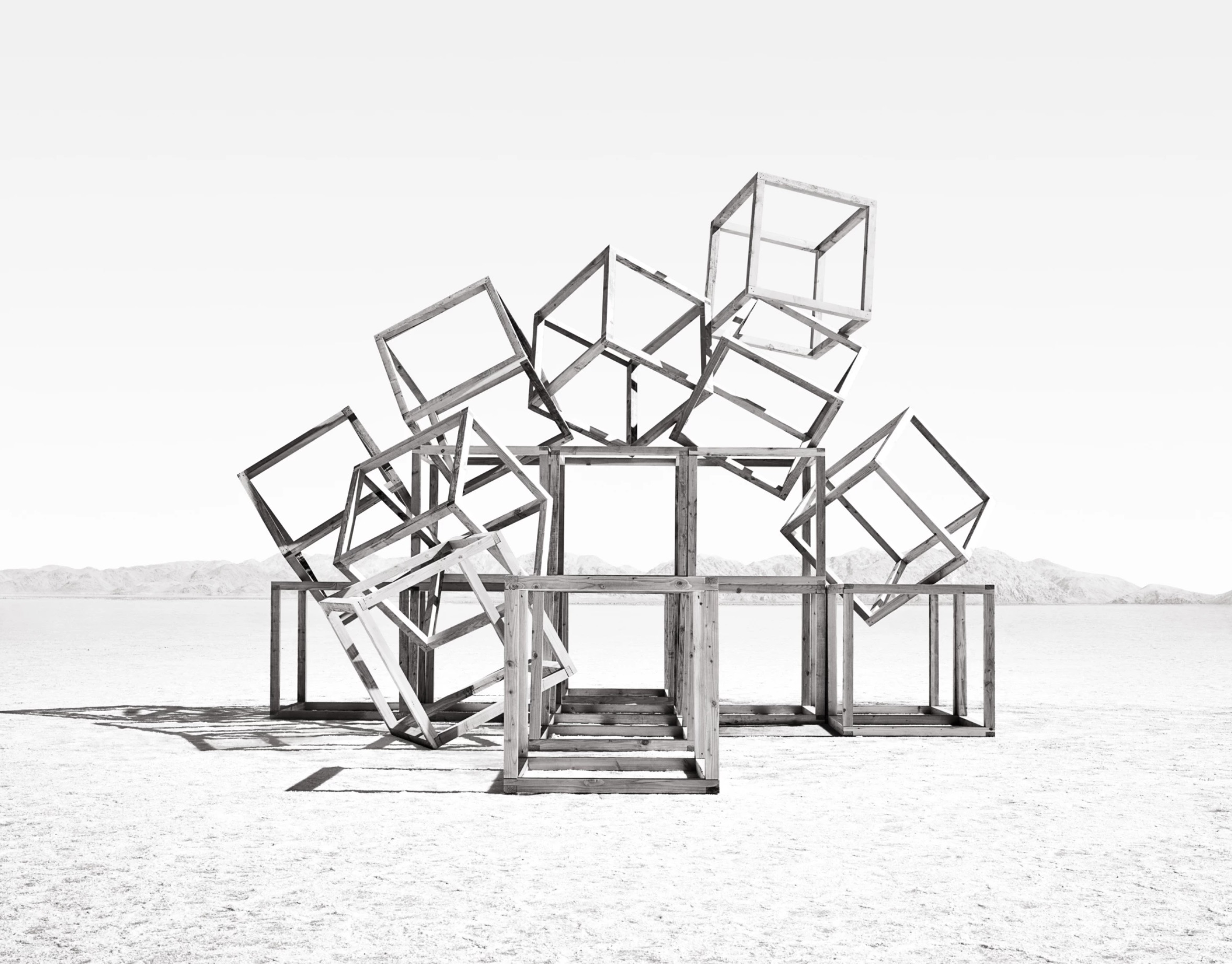 Telluris II, 2017 © Noémie Goudal

The event is SOLD-OUT!
However, if you would like to attend, we will release a few spots at 7pm.
Please arrive by 6:30pm to get on the wait-list.
Creative Migration is pleased to announce French photographer and visual artist Noémie Goudal is in residency at the historic Neutra VDL House in Silver Lake, Los Angeles through October 10, 2018.  Throughout her stay, Goudal will be conducting research for a forthcoming exhibition in California, slated for 2020 and curated by Creative Migration.
A public artist talk entitled In Search of the First Line, where Goudal will be in conversation with writer and editor Lyra Kilston, is scheduled for Saturday, October 6 at 7pm at the VDL House to introduce the artist and her work to American audiences. Asha Bukojemsky, independent curator and writer, will moderate.
---

In Search of the First Line is based on Goudal's photographic series of the same name. Initiated in 2014, these interventions–composed of tiled pieces of paper–inhabited derelict and abandoned spaces. The "first line" refers to the 90 degree, right angle created by the sun, which has guided architects and builders since ancient times. 
In continuing Creative Migration's commitment to the environment, we are working with Sustain LA to make this event as Zero Waste as possible. 
Drinks provided by San Antonio Winery, the oldest producing winery in Los Angeles since 1917.
Space is limited, RSVP above or to: RSVP@creativemigration.org 
---
Artist-in-Residence
Born in 1984, Noémie Goudal currently lives and works in Paris.  Her work has been the subject of solo exhibitions at the Finnish Museum of Photography (Helsinki), Fotografiska (Stockholm), Le BAL (Paris), The Photographers' Gallery (London), the FOAM (Amsterdam) and The New Art Gallery Walsall (UK). Her work is held in the permanent collections of FOAM museum, Amsterdam, The Kiran Nadar Museum of Art, Delhi, Fotomuseum Winterthur, The New Art Gallery Walsall, UK, Musée de la Roche-Sur-Yon, France, The Drake Foundation, the Hague and private collections in America, Europe and Asia. Goudal has a forthcoming exhibition of the Telluris series in Marfa, TX.
She has received numerous awards from leading photographic organisations including HSBC Prix pour la Photographie in 2013 (France), Foam Talent 2012 (Holland), Riccardo Pezza at the Triennale Museum (Italy), the RCA Sustain Award (UK), and residencies at the Manufacture de Sèvres and the Neutra VDL House (Los Angeles), both in 2018.
Goudal is represented in London by Edel Assanti (London) and Les Filles du Calvaire (Paris).
Participant
Lyra Kilston's writings on architecture, art, urbanism, and Los Angeles' lesser-known histories have been published in numerous magazines, museum catalogs, and websites, and turned into an award-winning short documentary. She was on the research and curatorial team for the architecture exhibition Overdrive: L.A. Constructs the Future, 1940–1990, presented at the J. Paul Getty Museum, Los Angeles, and the National Building Museum in Washington, DC.
Her first book, Sun Seekers: The Cure of California, is forthcoming this winter from Atelier Éditions, a limited-edition publishing house. The book looks at three different moments in Southern California history and the many eccentric newcomers—from fervent nature-cure healers to modern architects (including Richard Neutra) to barefoot vegetarians—who built up the region's renown as a center for healthy, natural lifestyles long before the 1960s. Extracts from Sun Seekers: The Cure of California at the end of the document.
Moderator
Asha Bukojemsky is an independent curator and writer based in Los Angeles. Since 2017 she has been producing MARATHON SCREENINGS, a salon-style presentation of video and conceptual film that invites both international and LA based artists. The program includes films ranging from short, conceptual videos to feature-length experimental documentaries. Each screening includes an open conversation between the artist and curator, ending with a group dinner where further connections can be made. Since 2017 she has also hosted LA Transcendental Listenings, a series of conceptual walks throughout the LA region in collaboration with the artist David Horvitz. Often collaborating with other organizations and curators (most recently Arts Research Cooperative and curator Ceci Moss of GAS gallery), the projects unfold with a focus on open dialogue and public engagement surrounding issues of identity, historical consciousness and cultural constructions in a shifting geopolitical landscape. 
Recent exhibitions include Relative Space at Elevator Mondays, Los Angeles (2018), Labor Day at Chicken Coop Contemporary, Portland, OR (2017), and PARATEXTUAL at Samuel Freeman Gallery, Los Angeles (2017).  Recent lectures have been presented at Arts Research Cooperative, Los Angeles, Pepperdine University, Malibu and SOKA, Aliso Viejo. She received her MLITT, with honors, from University of Glasgow and BFA from Concordia University, Montreal.


Curator
Creative Migration is an international arts organization based in Los Angeles and Bangkok. Our mission is to advance cultural diplomacy through the three pillars of art, public engagement and sustainability. Programming has continuously supported projects through three primary strands: Transmedia Projects; Site-specific, Temporary Installations; and Artist Residencies & Creative Hubs.

Notable architecture-related projects include Bangkok 1899 (2018), a cultural and civic hub supported by The Rockefeller Foundation and the Ford Fund, in partnership with the RSA (Royal Society for the Encouragement of Arts, Manufactures and Commerce); Telluris (2017), a conceptual work by Noémie Goudal in the Mojave Desert; and Projection (2015), a site-specific installation by Vincent Lamouroux in the Silver Lake neighborhood of Los Angeles.
Creative Migration, Inc. is a 501(c)(3) non-profit organization in the United States founded in 2005. Creative Migration (East) is a registered foundation in the Kingdom of Thailand founded in 2018. Contributions from individuals, corporations and foundations support the development and presentation of our overall programming.
Neutra VDL House
The Neutra VDL House began its artist-in-residence program in 2010 inviting artists and designers to spend time at the house, and to create in-situ installations that respond to either the house, the period in which the house was built or the history of Richard Neutra. Prior residents include Mexican artist Santiago Borja (2010); French artist Xavier Veilhan (2012); American artist Bryony Roberts (2013); Colombian architect/landscape architect Luis Callejas (2014); Swiss artists Les Frères Chapuisat (2016); Mexico City-based design teams Frida Escobedo, Pedro&Juana and Tezontle (2017); and Paris/Berlin-based design studio BLESS (2018). Over the years, their interventions have continually reinvigorated the space and captivated the public.



Support
This artist residency is made possible with the support of the International School of Los Angeles (LILA) and the Cultural Services of the French Embassy.
Cette résidence d'artiste est soutenue par le Lycée International de Los Angeles (LILA) et les Services Culturels de l'Ambassade de France aux Etats-Unis.

For more details, visit: creativemigration.org/ngoudal-neutra-vdl 
Follow, share and like on social media:
#VDLhouse #noemiegoudal #creativemigration #victoriawilmotte #RichardNeutra
Instagram: 
@vdlhouse @noemiegoudal @creativemigration @victoriawilmotte @frenchculturela @ateliereditions @ashabuko @galeriefillesducalvaire @edelassanti
When & Where

Neutra VDL Studio and Residences
2300 Silver Lake Boulevard
Los Angeles, CA 90039


Saturday, October 6, 2018 from 7:00 PM to 9:00 PM (PDT)
Add to my calendar
Organizer
Creative Migration is an international arts organization based in Los Angeles and Bangkok.
Our mission is to advance cultural diplomacy through the three pillars of art, public engagement and sustainability.