About this Event
"In Search of Lost Beauty..." (2016) for violin, cello, piano, electronics and video is an hour-long sequence of audiovisual novellas on the elusive subject of beauty. Here the experience of time is slowed down as to transport us into an alternate dimension where the commonly apprehended reality is inverted into the otherworldly mystique of reflections and shadows. The amplitude of this ephemeral search for beauty encompasses phenomena found in nature, everyday life and art. The piece consists of 10 sections, which are woven into one structural entity of suggestive coherence.
Karen Bentley Pollick - violin
Monica Scott - violoncello
Marja Mutru – piano
Concept, music and video – Žibuoklė Martinaitytė
Ticket: General $25 | Support the Artists $50 | No One Turned Away for Lack of Funds
"Composer Žibuoklė Martinaitytė writes stimulating music that bristles with energy and tension. Her orchestral and ensemble compositions are stratified, allusive, digressive and episodic. Dense and restless, they never appear cluttered. Their language is gestural, flowing and bold... The dislocations, rapid acceleration and sudden slowing and the disparate perspectives reconciled in Martinaitytė's music embody complex structures of perception and rich textures of experience." The Wire magazine, May 2018.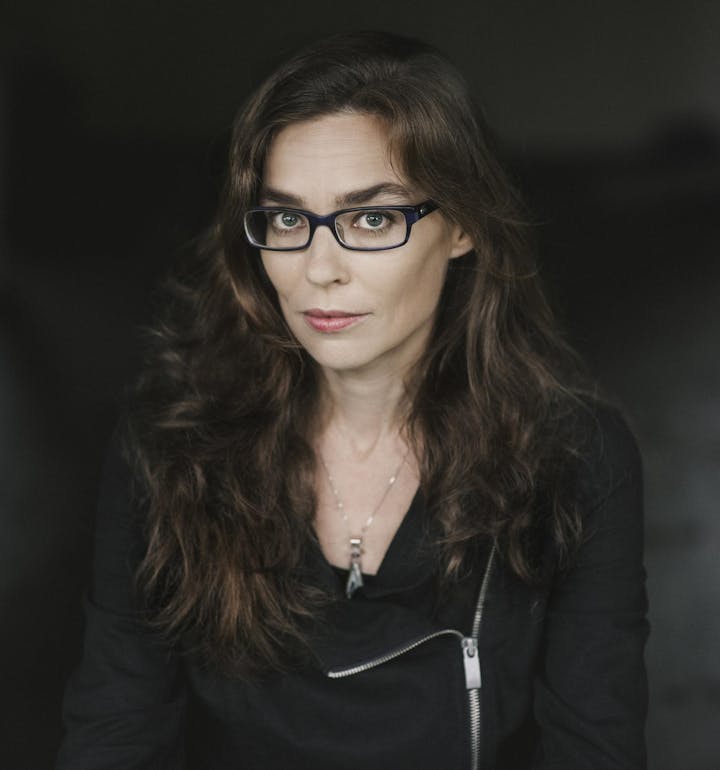 Žibuoklė Martinaitytė - photo by Lina Aiduke
Described by WQXR as a "textural magician", Žibuoklė Martinaitytė is a New York- based Lithuanian composer whose works explore the tensions and longings of identity and place. In her chamber and orchestral compositions, she creates sonic environments where musical gestures emerge and disappear within transparencies and densities of sound layers. It's music that slides on the very blades of emotions.
In the last few years Žibuoklė has been an avid advocate of the concept of beauty in her compositions. Seeking to revive this essential category in terms of sonic and visual perception and as a fight against our ever-shortening attention span, she created an hour-long audiovisual project "In Search of Lost Beauty..." (2016) for piano trio, electronics and video projections. After the successful premiere in Vilnius, Lithuania reviewers noted that "In Search of Lost Beauty..." is not romantic, not narcissistic (as in Dorian Gray), not ours, a slightly glossy beauty of today. It seemed closer to the harmony worshiped by ancient Greeks, measured by balance, utter simplicity, deliberate gestures and attentiveness to detail." This piece has been be released as a CD by Starkland Records in March 2019.