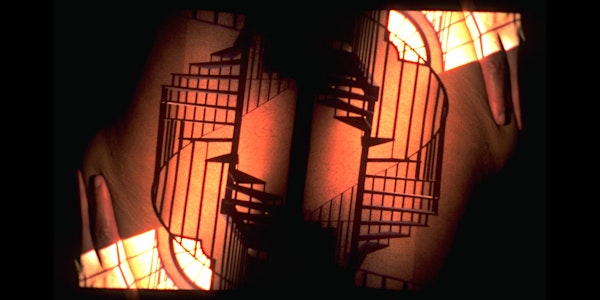 In search of an erotic framework for Cybernetics
Inspired on the circularity of desire, an erotic approach may bring new insights on concepts such as the observer, control and black box.
About this event
ASC Speakers Series: Cybernetics and humans' knowing
Abstract
Cybernetics, since its beginning, has been dealing with the opposition between subjectivity and objectivity. It has faced accusations of being a dehumanizing science as it not only equals humans to 'other animals', as Darwin did, but renders them both similar to machines. Moreover, lay people and even some scholars see it as a technology of disembodiment and de-subjectivation. An unresolved questioning of subjectivity was already present within the core group at the foundational Macy Conferences with the quarrel between Warren McCulloch and the psychiatrist Lawrence Kubie regarding the role of language and its reflexivity.
In this talk, by proposing an erotic approach to Cybernetics, I would like to bring up an alternative account of reflexivity that may help us to amplify the scope of this discussion. If we consider the logical circularity of desire, several of the essential concepts of cybernetics may gain new flavours. The observer as a desiring being, for instance, is caught in an intricate web of reflexivity that poetically dissolves the prominence of objects and puts emphasis on the reflexive process. The question of 'distinction' is problematized and nuanced in a totally different way if we consider that 'everything said is said to a desiring being'.
Moreover, sexual arouse in its primeval mystery may be seen as the most fundamental and unarticulated expression of the black box concept and the automation process. Within the reflexivity of desire we get 'turned on' and without knowing the mechanics of the body we engage in a sexual intercourse - performance rather than representation, to use Pickering's concepts to characterize Cybernetics. However, coupled with performance, in the sexual intercourse control and communication gives prominence to play (otherwise it becomes violation and abuse). To bring play into the arena is to focus on the conversational aspects of control and communication, which hopefully may open new avenues for understanding the generality of systems, as the play impulse is a characteristic that not only unites all humans beings, but also is pervasive to all animals, as Bateson and others have remarked.
Participants Bios:
José S. Cabral Filho is an architect and Professor at the School of Architecture at the Federal University of Minas Gerais (Brazil). His research focuses on the liberating potential of ICT, seeking a far-reaching adoption of play into digital design, taking games as framework for the co-existence of determinism and non determinism. His main interests include the philosophy of Vilem Flusser, Second-Order Cybernetics, as well as architectural performances and electronic music.