In-Person Worship Service, 11:00 A.M., April 11, 2021, Sanctuary
We are excited to welcome you to our in-person worship service on April 11! Seating is limited and reservations are required.
About this Event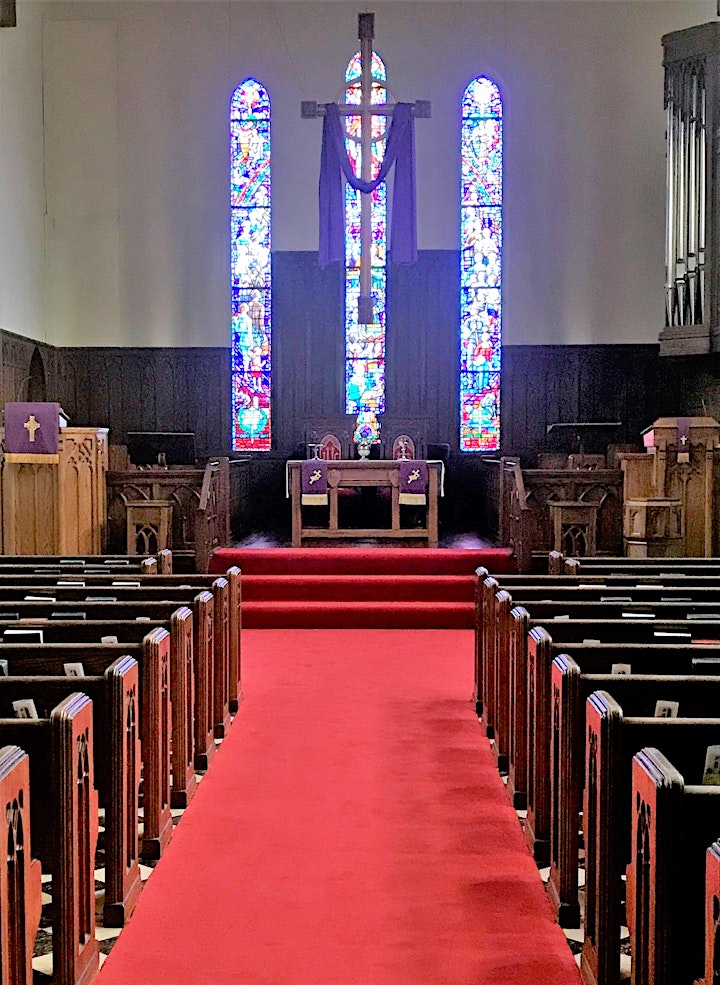 Please understand that we are making every effort to keep all congregants safe and are following CDC guidelines as we plan our first in-person services. All of the precautions listed below are being taken to keep you healthy and safe. We wish to thank you all in advance for your patience and understanding as we navigate through this challenging time. With that in mind, please read the following:
Due to limited seating capacity, you are required to register to attend the service.
Everyone two years and older is required to wear a mask for the entire service. Please bring your own mask or pick one up at the greeter table.
Households please sit together and maintain social distancing for the entire service.
At the conclusion of the worship service, please do not exit until an usher directs you. This will help to maintain social distancing as everyone leaves.
We ask that you carefully consider the state of your health and that of your family when considering returning to in-person worship services. Those individuals who may be immunocompromised or vulnerable are encouraged to stay home. The service will be live-streamed and posted on our YouTube Channel on the day of the service.
Please contact any church members that do not have internet access or do not use email to help them register, or have them call the church office.
If you have any questions, please contact Richard Hastings at rihasti@comcast.net or Bob Taylor at bob1981@comcast.net or call the church office at 662-842-5681.