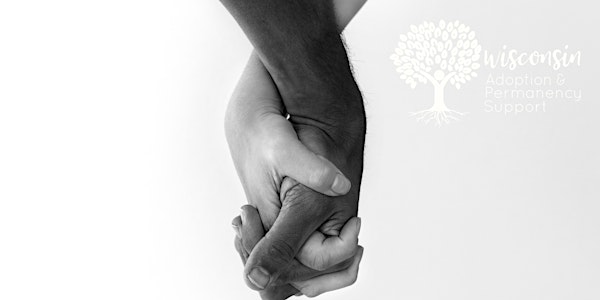 IN PERSON WORKSHOP: Being an Anti-Racist Parent - Green Bay
Registration for this event is required on eventbrite-
When and where
Location
Aging & Disability Resource Center (ADRC) of Brown County 300 South Adams Street Green Bay, WI 54301
About this event
Adoption, foster care, trans racial relationships – built on love, fighting racism. As adults in the lives of children who may identify as Black, Indigenous, and other people of color (BIPOC), it's critical that we understand how they experience the world and how we need to develop our awareness, knowledge and skills to be the supporters they need in their lives. This in person workshop will touch on the fundamentals to becoming and being antiracist as a parental figure in our kids' lives – for white children and especially for BIPOC children. This interactive session will be foundational in creating and/or building on a journey to becoming/being antiracist. You are asked to come into the space with a growth mindset ready to be challenged and supported to do this Work so our kids find Love and support from the adults in their lives.
Presenter:
Adam Jackson is an adoptee, adoptive and former foster parent. His personal and professional passions are doing antiracist work with businesses, government, school systems, non-profits, and communities that are on their journey to becoming and being antiracist. He will share from personal experiences and years of learning and growing on becoming/being an antiracist coach. Adam's, LeLoveNJustice LLC, has consulted with one and two parent families all the way up to fortune 100 companies.
NEW No Refund Policy:
We are no longer offering refunds for cancelled registrations. Please be sure you are able to attend when you register. If you must cancel your registration, we will consider your small registration fee as a donation to the WI Adoption & Permanency Support program. Thank you for your understanding, which allows us to continue to make these opportunities available for Wisconsin's adoptive & guardianship families.
REMINDERS
Please do NOT attend an event if you or anyone in your household is experiencing symptoms of COVID-19 (which include fever, cough, and shortness of breath), or have been exposed to others who have experienced those symptoms within the last 14 days.
Regarding COVID-19, please follow CDC guidelines, as well as specific county, city and location guidelines.