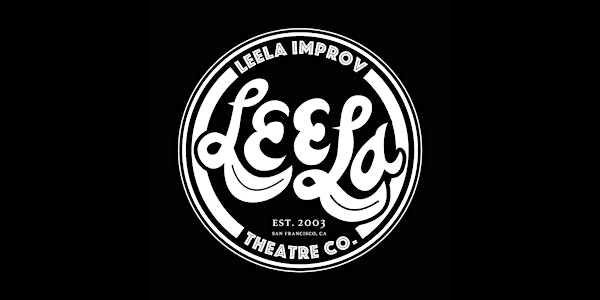 In-Person, True Colors: Improv Drop-In for BIPOC (Fri-090922)
An improv drop-in for Black, Indigenous and all self-identified People of Color
When and where
Location
STUDIO B, Leela Training Center 901 Mission Street Lower Level San Francisco, CA 94103
About this event
True Colors: Improv Drop-In for BIPOC (in-person)
On-Going Monthly | Adults Only (18+)
Come experience the joy of play in this improv drop-in for BIPOC (Black, Indigenous, and all self-identified People of Color). This is a safe and affirming space where we play and explore with one another in community. All levels of experience welcome! If you've never done a minute of improv in your life, this is a great and gentle introduction to this art form through a series of fun, interactive, and engaging games and activities. If you are an experienced improvisor, this is an excellent opportunity to hone your skills and meet new BIPOC improvisor friends. If you have ever worried about or experienced being "the only one" in class, then this drop-in is for you. Let's grow together!
Prerequisite: None
Instructor: Reggie Harris
Day/Date/Time: Friday, 9/9/2022, from 7:00 PM – 9:00 PM
Location: STUDIO B, Leela Training Center, 901 Mission Street, SF
***Located only one block from the Powell MUNI/BART station.***
COVID 19 Policy: All students must be fully vaccinated and boosted.  You must present your vaccination card (with booster) at the beginning of the first class.  You will not be admitted without it.  No exceptions.  Thank you.
Class Instructions: Please meet inside the lobby of the SF Chronicle Building at the 901 Mission entrance by 6:55 PM. Then wait in the lobby next to the security guard until a Leela representative comes to greet you and direct you to the classroom. You will be asked to present your official vaccination card in the lobby before class.