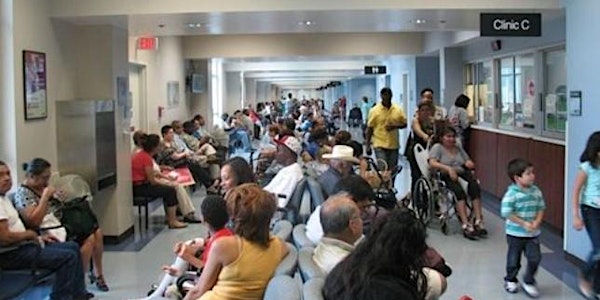 (In-Person) The HVAC System's Role in Improving Environmental Air Quality
The HVAC System's Role in Improving a Hospital's Indoor Environmental Quality
When and where
Location
321 E 61st St 321 East 61st Street New York, NY 10065
About this event
Memorial Sloan Kettering Cancer Center
321 East 61 St
NY NY 10065
LL04/LL08
Room block from 5-730
Speakers: David Schurk, Global Plasma Solutions
Topic Abstract:
As the COVID-19 pandemic progresses in time, there is lower acceptance and adoption of control measures that impact daily life, and therefore an increased need for effective measures that do not rely upon human behavioral choices, such as vaccinating, wearing masks, and social distancing to name a few This is also important beyond COVID-19; airborne transmission has been recognized as an important mechanism for a wide range of indoor airborne pathogens and other contaminants of concern, including viral and bacterial infections, smoke from combustion and wildfires, volatile organic compounds, odors, allergens, and hundreds (if not thousands) of other dangerous pollutants.
Like never before, cleaning the indoor air we breathe is being tasked with helping create safer and healthier healthcare environments for staff and patients within these facilities. Yet concern revolves around recent guidance suggesting that we have not seen evidence of SARS-CoV-2 transmission (and other very small contaminants) through HVAC systems, which could mean it is not being quickly or effectively removed from the space and returned to HVAC unit mounted air cleaning devices to be treated. It appears instead to be remaining in the occupied environment as an ongoing issue of concern to people breathing that air.
What does this mean to hospital facility management and HVAC professionals looking to proactively manage indoor hospital environments to help reduce the risk from airborne contaminants? This presentation will make available the latest information on the subject, and it will help address what we can consider doing to help produce more productive healthcare facilities of all types.
Learning Objectives
1. Learn about the latest guidance on what may be limiting the HVAC systems overall effectiveness in helping produce more productive healthcare environments.
2. Discover approaches that may help make traditional ventilation and filtration systems more effective at removing specific pollutants of concern from the occupied space.
3. Understand which specific air treatment technologies can help improve the effectiveness of traditional HVAC filtration and ventilation, and specifically how they may help limit microbial contamination on components such as cooling coils and final filters.
4. Learn how building HVAC systems can be cost effectively designed or retrofitted to effectively remove certain contaminants from the air and space, while helping eliminate indoor odors resulting from helicopter landings and the operation of diesel generators.
Questions Answered
1. What is the source and current guidance of information that may help us better understand how to improve indoor healthcare environments of all types?
2. What are some traditional methods of hospital HVAC system design that may already be effective, and how can they be improved upon?
3. What are some considerations that should be addressed when applying any advanced indoor IAQ technology tasked with helping improve critical indoor environments?
4. What are the latest methods and technologies which have been successfully and cost-effectively applied in real world hospital facilities to achieve better results?
Speaker Bio: David Schurk DES, CEM, LEED-AP, CDSM, CWEP, SFP, CIAQM, ASHRAE Distinguished Lecturer, Committee Chair ASHE Sustainability and Decarbonization Leadership Task Force, and Member ASHE Rapid Response Task Force is Director-Healthcare and Applied Engineering Markets for GPS Air in Charlotte, NC. He has over 40-years of experience in the design and analysis of heating, ventilating, and air-conditioning systems for a variety of market sectors, with a special focus on healthcare and aerospace environmental control and air quality.