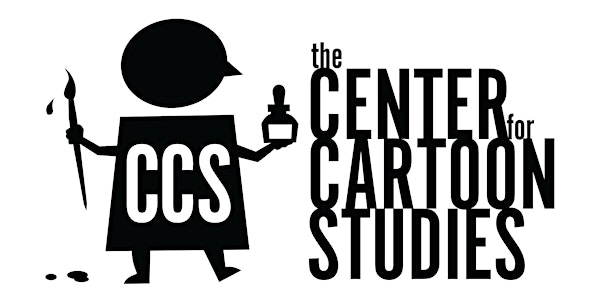 In-Person Summer 2022 Workshops at The Center for Cartoon Studies
Join us for our acclaimed workshop as we welcome students back into the classroom on our campus in Vermont.
When and where
Location
White River Junction 46 South Main St. White River Junction, VT 05001
About this event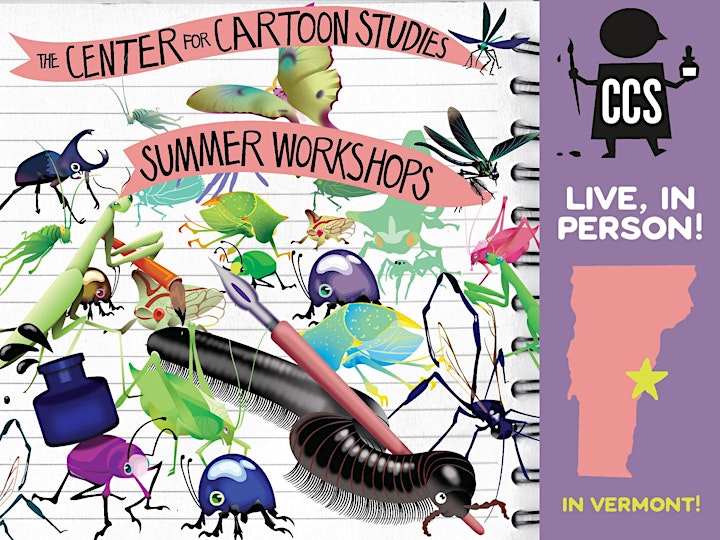 Workshops are a great time for cartooning adventures! Brush up on some skills, learn new ones, or discover the world of cartooning for the first time ever. This summer we're excited to welcome you back to Vermont for our exciting line-up that includes some of CCS's classic programs. CCS workshops are intense, geared towards supporting skill development, and advancing your work. Looking for our online workshops?
Visit workshop central at cartoonstudies.org for more details on our workshops, information on scholarships, and more!
CREATE COMICS with Daryl Seitchik and Filipa Estrela, July 11-15
CREATING YOUNG ADULT AND MIDDLE GRADE COMICS with Jo Knowles and Glynnis Fawkes, July 11-15
INTRODUCTION TO HAND-DRAWN ANIMATION with Alec Longstreth, July 18-22
GRAPHIC NOVELS with Paul Karasik, August 2-6 and August 9-13*
ON-CAMPUS COVID-19 PROTOCOLS
In response to the pandemic, CCS has implemented safety policies and teaching protocols that meet and exceed best practices prescribed by the CDC and Vermont's Department of Health. These policies are designed to
1) maintain the safest possible environment for everyone on campus,
2) comply with public health advisories, and
3) enable CCS to deliver its programs with the least possible disruption.
As best practices for dealing with the COVID-19 pandemic evolve, we update these policies to reflect new health authority advisories, scientific advances, and government policies. As the pandemic has proven, it is important to remain flexible.
REQUIREMENTS OF STUDENTS, STAFF, AND FACULTY
All students, staff, and faculty must be fully vaccinated for COVID-19 prior to their arrival on campus or proof of negative test taken prior to the workshop's Monday orientation. While indoors KN-95, KF94, or N-95 masks (without valves), or a 3-ply surgical mask paired with a cloth mask must be worn by everyone on campus at all times.
WHAT TESTS ARE ACCEPTED?
Unvaccinated guests must show a negative COVID-19 PCR or LAMP test within 48 hours of the start of class, or two (2) at-home or rapid test results taken 24 hours prior, and on the day of, Monday orientation.
HOW DO I SHOW PROOF OF NEGATIVE PCR OR LAMP TEST?
Please come with a digital or print copy of your negative results and be prepared to show a staff member at the Monday registration table.
PLEASE RESPECT THE RULES
We are committed to following national and local guidelines for safety while providing the best guest experience for your visit, and we prioritize the health and well-being of our students, faculty, staff, and the community. These policies are subject to change as national and local guidelines are updated. Guests assume their own risk by entering campus buildings. If you are registering someone else, it is the responsibility of the purchaser to communicate these rules to the student. Together, our efforts will create a safe and enjoyable experience for all.
Refund policy: Tuition is refundable up until 3 weeks prior to the first day of the workshop, minus a $50 fee and any fees assessed by Eventbrite. Tuition is non-refundable after that date.
Questions?
cartoonstudies.orgregistration@cartoonstudies.org(802) 295-3319