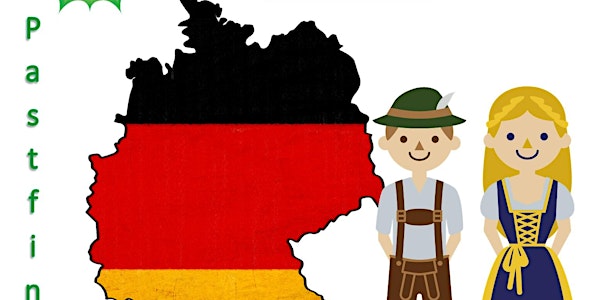 IN-Person: Researching in German Civil and Parish Records
Learning how to trace your German Heritage can be a tricky job. Polish and Prussian ancestors included.
By Pastfinders of South Lake Co. Genealogical Society
Date and time
Thursday, April 13 · 4:30 - 6:30pm EDT
Location
Cooper Memorial Library 2525 Oakley Seaver Drive Clermont, FL 34711
About this event
Program Speaker: Alexander Tolksdorf
Program Topic: Researching German Civil and Parish Records
Pastfinders of South Lake County Genealogical Society would like to present German Research. This presentation is designed to help those new to researching German record sets. The complexity of Germany's history, and its effect on genealogical sources can be difficult obstacles for a family historian to overcome. The class will focus specifically on German civil records and parish records, with emphasis on how/where to locate the records and how to interpret the records. This ranges from using FamilySearch's catalog to using German repositories like Archion.de to contacting local archives. Additional attention will be provided to historical geopolitics of what is today Germany, handwriting styles, as well as useful German reference materials. Lastly, the class also covers territorial regions formerly included in the German Empire (i.e. Alsace-Lorraine, Polishand eastern Prussian provinces).
"Alexander Tolksdorf is a genealogist and speaker, specializing in German, Dutch, and Eastern European research. He began his personal journey in high school, inspired by a trip to Ellis Island and through correspondence with his great uncle in Germany, who also was an active family historian. All four of his grandparents immigrated to the United States in the 1950s following the Second World War; as such, the majority of his research experience and focus is in European sources. Paternally, his family is German, primarily from the Prussian provinces of Westphalia, Posen, and East Prussia. Maternally, his family roots are Ukrainian. Thus far, Alex has uncovered and actively researches family lines in Ukraine, Germany, Lithuania, Belarus, Poland, and Russia. Through this work, he has become very comfortable with research in these countries; including overcoming the language barriers, lack of online record access, and lost or missing records. He relies on civil, church, and a plethora of other records for his research, and finds that all provide illumination and the tools to break down brick walls. Alex believes that standard records only tell part of the story, with the many additional forms of documentation providing color and texture to a family history.
4:30 PM - Meet and Greet, Short presentation of future programs and activities
5:00 PM - Alexander Tolksdorf presentation
This is a free Hybrid presentation
Zoom Link https://tinyurl.com/GermanRecordsApril135PM
Or join us in-person at Cooper Memorial Library - 2525 Oakley Seaver Drive, Clermont, FL
Learn how to Research your German Ancestors
About the organizer
Pastfinders assist the general public in learning how to save and maintain their family heritage. Through education in the art and science of genealogy. We can assist you in becoming your family's historian.