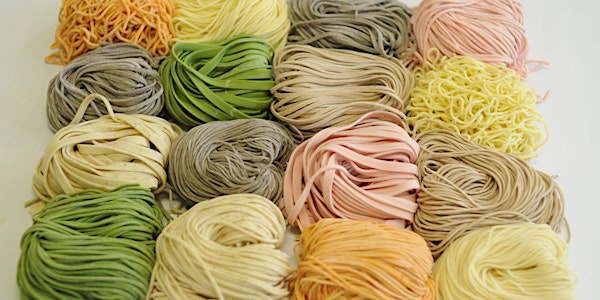 In-person: Ramen Noodle & Golden Egg Peeling Machine Seminar - 3 Hour Class
This seminar will show how the Richmen Type 1 Ramen Machine and Golden Egg Peeling Machine can help your restaurant business operations.
When and where
Location
Korin 74 Henry Street SECAUCUS, NJ 07094
About this event
This three-hour seminar will show how the Richmen Gold Ramen Noodle Machine and Golden Egg Peeling Machine can help your restaurant business operations.
A noodle machine is beneficial to restaurants since it can produce high-quality noodles at a lower ingredient cost. The noodle machine can also satisfy the demands of fast-paced noodle restaurants that need high volume production of noodles.
The Golden Egg Peeling Machine can peel soft and hard boiled eggs up to 600 eggs per hour.
The seminar will be presented by Mr. Kotani of World-Wide Soba, Inc. A renowned noodle master, Mr. Kotani has consulted many restaurants and hospitality businesses throughout the U.S. over the years on noodles quality, menu development, and back-of-the-house operations.
SEMINAR INCLUDES:
Greeting/Orientation
Ramen Noodle Theory, explaining all ingredients of ramen noodles and making processes.
Noodle making session, using the Richmen Gold Ramen Noodle Machine, making ramen noodles from scratch on a noodle machine.
Demonstration using the Golden Egg Peeling Machine.
Ramen making & tasting (straight, curly, tsuke-men, udon, and/or special kind "such as red pepper, spinach)
Ramen Soup Theory, explaining all ingredients of ramen soup and making processes
A Master class on Ramen dish arrangement and plating techniques
Sampling, try freshly made ramen noodles with soup
Q&A Session
Did you know?- If you sell at least 200 bowls of ramen a day, you can pay off the ramen noodle machine in one year!- It cost on average of $0.60 per ramen serving from a vendor but only cost you $0.10 to make on your own using the ramen machine, including labor and ingredients. [if you sell 200 bowls, that is a saving about $0.50 per bowl, saving of $100 a day, $3,000 per month and $36,000 per year]- With the ramen noodle machine, you can create unique and custom types of ramen to drive traffic!- Fresh and high-quality ramen made to order
FAQ
WHAT IS YOUR CANCELLATION POLICY FOR CLASSES?
You may cancel your registration for a class up to 48 hours in advance of the class start time and receive a full refund or transfer to another class of equal value. To cancel a registration, contact us at hello@korin.com call our customer service department at 212.587.7021 from 10am-6pm EST (Holiday hours may vary.)
No refund or exchanges will be given on classes that are cancelled less than 48 hours prior to the class. Korin reserves the right to cancel any class that fails to attract sufficient enrollment, for chef illness or inclement weather. We will contact you by email or telephone and issue a full refund or you may request to be transferred to another class of your choice (depending on availability). If you miss a class due to weather-related concerns, our standard cancellation policy applies.
WHAT ARE YOU DOING TO KEEP YOUR CLASSES SAFE?
Korin is committed to delivering a healthy and safe experience for our customers and store teams. Here are some of the extra steps we are taking to create a safe class experience:
IMPORTANT: As this class involves a tasting/dining component, we require proof of vaccination per Key to NYC mandate to ensure a safe experience for all.
We are closely following CDC and local public health orders and guidelines.
We require all attendees, instructor and our team to wear a mask during the entire duration of the class. *The only time attendees is allowed to remove their mask is during tasting/sampling of the food made in class.
We require everyone to wear disposable gloves (provided) during handling of food.
To make the classes comfortable for everyone, we only allow 8 attendees per class. During the class, everyone will sit 6 ft apart.
We have increased the frequency of cleaning with disinfectants throughout our store and kitchen, particularly high-touch surfaces.
We have strict safety and health protocols in place for our employees.
We are using more disposable dishes and utensils to minimize the need for re-use.
Should it be necessary, Korin classes/events will work with local authorities to trace and contact participants at our classes, subject to local privacy regulations.
By registering for this class, you hereby agree to all of the terms and conditions listed above.