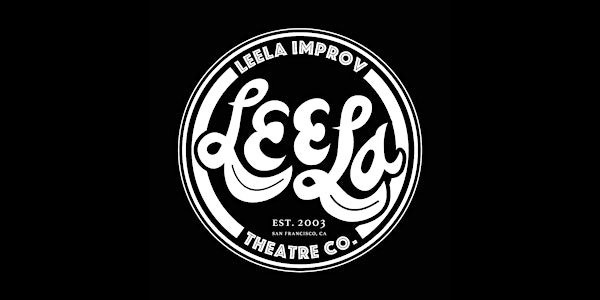 In-Person, Musical Improv Drop-In: Sound-Play Circle
Two hours of non-stop improvised acappella ensemble singing.
When and where
Location
STUDIO B, Leela Training Center 901 Mission Street (Lower Level) San Francisco, CA 94103
About this event
Sound-Play Circle (weekly drop-in classes)
On-Going Weekly | Adults Only (18+)
Vocal improvisation, add-a-part/change-a-part, a drum circle for singers, call and response, or simply vocal jamming – Leela's Sound-Play Circle is all the good stuff.  Two hours of non-stop improvised acappella ensemble singing. The class begins with a vocal sound bath then transforms into improvised circle singing with a final culmination of free-form ensemble musical improvisation.  This drop-in class is open to absolutely everyone.  Experience joyful flow, come sound-play with us!  (Warning: this class is highly addictive.)
Class size is limited and may sell out. Register online.  Please note that all sales are final.  No refunds, exchanges, or transfers.  We will NOT respond to refund, exchange, or transfer requests.  No groups larger than 5.  (Private workshops are available for large groups.)
Prerequisite: None
Instructor: Steven Burnett
Tuition: $20 - online only registration now required
Day/Time/Date: Saturdays, from 12:00 PM – 2:00 PM, on-going weekly
Location: STUDIO B, Leela Training Center, 901 Mission Street, SF
***Located only one block from the Powell MUNI/BART station.***
COVID 19 Policy: All students must be fully vaccinated and boosted.  You must present your vaccination card (with booster) at the beginning of the first class.  You will not be admitted without it.  No exceptions.  Thank you.
Class Instructions: Please meet inside the lobby of the SF Chronicle Building at the 901 Mission entrance by 11:55 AM. Then wait in the lobby next to the security guard until a Leela representative comes to greet you and direct you to the classroom. You will be asked to present your official vaccination card in the lobby before class.