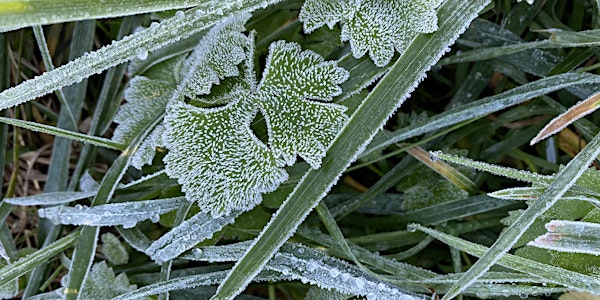 In Person Mindfulness and Meditation for Beginners * (8 week class)
*this class is based on the Mindfulness Based Stress Reduction curriculum, MBSR, created by Jon Kabat-Zinn Class includes: workbook and rec
About this event
*this class is based on the Mindfulness Based Stress Reduction curriculum, MBSR, created by Jon Kabat-Zinn
Class includes:  workbook and recorded guided meditations
8 Tuesday evenings 7:00-9:00pm, EST, (IN PERSON)
February 1, 8, 15, 22; March 1, 8, 15, and 22nd
Cost: $310.00
Meditation seems to be mentioned everywhere these days and is compared to another thing you "should" do....like going to the gym.  But it's actually one of THE most important things we can do to live our lives with more clarity, meaning, compassion and joy.  When we meditate and do these simple practices, we are connecting to ourselves, which is a true act of self caring. We connect all day to those around us....but do we value and connect with ourselves every day?
This 8 week class is structured to begin and sustain your mindfulness and meditation practice in a supportive, small group environment.
The course follows Jon Kabat-Zinn's Mindfulness Based Stress Reduction curriculum (MBSR) which is used in dozens of clinical trials to show the benefits of meditation and mindfulness practices, and is considered the "gold standard" of Mindfulness instruction.Extensive research has shown the MBSR 8 Week course to be helpful for anxiety, chronic pain, depression, high blood pressure, digestive issues, sleep disorders, and weight management.During this course, participants will learn how to....
Establish a meditation practice
​Integrate mindfulness into everyday life
​Increase self-compassion and compassion for others
Increase ability to relax while resting in the present moment
Improve ability to cope with stressful situations
Improve communication with friends, family and at work
Release tensions and increase energy
​Cultivate skills in being present to bring more clarity, meaning, compassion and joy into everyday life
Additional Information:
Covid Safety Guidelines:
If any covid symptoms please stay home and follow up with instructor in advance of class time.
Participant to stay home if symptoms arise (unless negative covid test), and can zoom into session or receive recording if arranged in advance.
Please enter building masked, wash hands/sanitize upon entering,
Prior to entering the meditation space, there will be a thermometer check
At that point space will be mask-optional and socially distanced

(this protocol is subject to change based on recommended guidelines)
Classes are for adults, 18 years and older, maximum 8 students per class, 4 minimum to run the class
Refunds:  Refunds can be given up to 7 days prior to the class date, minus a $20 nonrefundable Eventbrite processing fee.
Seating:  chair seating is always available as well as floor cushions, blankets, etc.
Attendance:  Regular attendance is important due to the nature of the course as the practices build week to week.  It is requested that when booking if you know you'll miss more than one class, that you wait for the next session.  
Home Practice:  30-45 minutes per day which includes dedicated meditation practice plus mindfulness practices which are built into the day
Fragrances:  Please refrain from wearing strong smelling fragrances, cologne or perfume as it can create difficulty for some and can also be distracting in the classroom
Wheelchair accessibility:  We regret that this space is located on the 2nd floor and therefore, is not wheelchair accessible.
Organizer of In Person Mindfulness and Meditation for Beginners * (8 week class)