90 minutes of playing Improv Comedy games, together, social distancing. RAIN or SHINE (we have shelter under) Bethesda Terrace
About this event
Andrea will lead Improv warm up (ZIP ZAP ZUP is back!), and more at10am. 10:30a-11:30am is master class in performance games including playing large group games and a different scene game (switch, columns etc). We welcome students to continue after 11:30am but we will not have supervision present at that time.
Please bring water and hand sanitizer. Perhaps a towel, jacket or small blanket to use for sitting on ground. We are not providing anything but the teacher and years of expertise and support.
Please be on time, so Andrea can focus on teaching and not giving directions at 10am.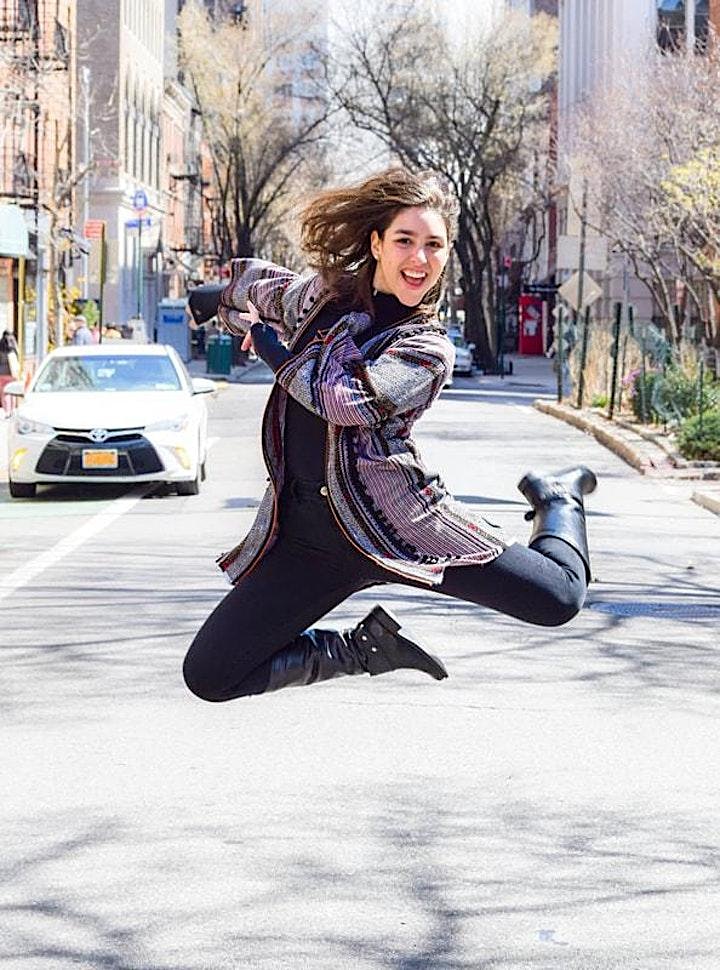 Andrea Hernandez Mieres
MC, Movement/Dance specialist, Improv
Andrea is a Mexican & Spanish singer, actress and dancer. Originally from Mexico City where she debuted professionally on the Musical Theater scene in the Mexican Broadway versions of The Fiddler on the Roof and The Scarlet Pimpernel. Recent AMDA NY graduate, Andrea is venturing on the New York City scene. Andrea has been with EIGHT IS NEVER ENOUGH Improv since early 2019. She appeared in our Holiday Show, Santa's Sing Along Adventure, as a singing and dancing Elf.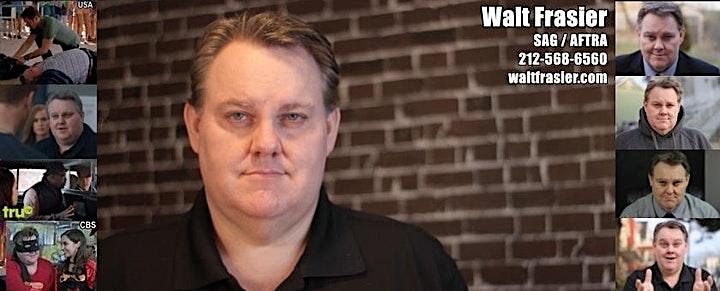 Walt Frasier
Artistic Director Piano, MC, TeacherEIGHT IS NEVER ENOUGH Cast Member since 2002
TV credits: Billions 4.10 (2019 CBS), Friends of the People (TruTV), Blue Bloods (CBS) Royal Pains (USA), Lilyhammer (NETFLIX), Naked Brothers Band (NICK), Fat Pants (Dr. Oz Promo), Late Night with David Letterman (9 eps), Hair Trauma (2 eps, WE), Stankervision (MTV2). International credits in Theater and Music - LMAO Off Broadway (Improv Comedy), Scarlet Pimpernel (2nd Nat'l), Fiddler (gateway Playhouse), Amalfi Opera Festival, NYC Fringe), Fave Roles - Rodolfo (La Boheme), Harold Hill (Music Man), Prince Karl (Student Prince), Frederic (Pirates of Penzance) and dozens more.
Walter is a New Yorker since 1997, but grew up in Maryland, getting his theatrical start in Washington DC area (Montgomery College, Catholic UA and regional theaters). If you have called to book a gig or group sales you most likely talked with this guy. Walter has been performing Improv Comedy for kids & teens since 2003. In 2009 he was named Director of Instruction for the Comedy Hall of Fame, developing their programs for NYC schools. In 2011 he opened his own school. Walter currently works all over the NYC area, including in residencies via Arts Horizon. Now his students are winning competitions, getting recognized by Kenan Thompson as America's funniest kids. One student even appeared on Aziz Ansari's MASTER OF NONE on Netflix.
Also a corporate team building specialist, Walter uses these same comedy games to teach Leadership, Team, Sales and Customer Service. Corporate Clients include JP Morgan Chase, UBS, Ernst & Young, Morgan Stanley, NY Life, Coach, Louis Vuitton, HBO, Twitter, Home Depot, Milbank and 100s more.
Beyond the brag-able credits, it is Walt Frasier's goal to create laughs and teach other to spread his positive message. Start every day with a smile. Want others to smile at you? LEAD BY EXAMPLE!!!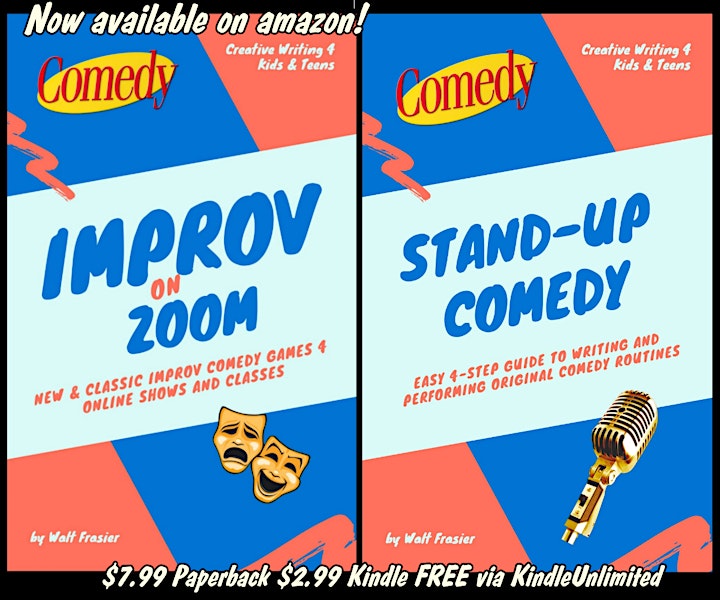 Improv 4 Kids (2 Book Series) now available on Amazon FREE via KindleUnlimited
Stand-Up Comedy by Walt Fraser is a text book for comics and teachers looking to bring fun creative writing sections into the classroom.
Improv on Zoom by Walt Frasier is a list of games with tips and tricks to play online as well as Improv technique and wisdom.
Walt Frasier has been teaching kids, teens and adults for 18 years. In addition to his comedy school in Times Square (NOW Online) Frasier has worked with hundreds of corporate teams, colleges and K12 schools.
EMAIL eightimprov@gmail.com to book private shows/workshops for schools, camps, community centers and family events can be scheduled anytime for just $200. Up to 100 guests can interact with the artist and enjoy the 45-minute show. (regular $600-800/show LIVE in time square or at your venues)
MORE from EIGHT IS NEVER ENOUGH improv including adult classes and shows for corporate groups, colleges etc