July Visa Bulletin to be revised based on impending congressional action details that will be discussed by the attorneys at the event
About this event
Dear Friend,
You are cordially invited to attend the Indian H-1B to EB-5 Seminar - San Jose, June 19th from 3:30 - 7:00 pm. Find out how you can get your Green Card fast using EB-5. Get all your questions answered by many immigration attorneys and professionals. Have one-on-one interactions with immigration lawyers and professionals to understand ways of getting your Green Card fast.
Note: July Visa Bulletin for Eb5 will be revised based on impending congressional action details that will be discussed by the attorneys at the event, see you there.
Note: The attorneys will discuss recent litigation and congressional developments with special reference to whether the minimum investment amount will stay at $900k or whether it would go back to $500k
Health and Safety Guidelines:
All speakers are fully vaccinated.
We serve free Grab-and-Go, individually packaged fresh fruits, snacks and beverages.
All attendees and speakers must wear masks and keep 6-ft social distancing at any hotel common area
Special Highlights:
What is the EB-5 Immigrant Investor Program?
How does the EB-5 Immigration Process work?
How does an attorney prepare Source and Path of Funds?
What about Retrogression?
How about Job Creation, Regional Center Structure, etc?
What are the Latest Regulatory/Legislative and USCIS developments?
Who Should Attend?
All H1B holders who want to get a green card fast through EB-5 investment.
Even if you are on a visa other than H-1B visa, you are welcome to attend this seminar on getting your Green Card fast using investment.
Please forward a link to this page to your friends and ask them to register. They will thank you for it.
Note - Online research is not a substitute for attending this seminar in person because of US law; under American law, some information can only be shared face to face and not on a website. This seminar is a unique and rare opportunity to talk face to face with experienced immigration attorneys, and EB-5 projects to understand it thoroughly--with all your questions answered. Registration is Free. You must register on Eventbrite and have your ticket to get into the event. Print it out or download it on your mobile phone in advance. Please forward a link to this page to your friends and ask them to register. They will thank you for it. Seating is limited so you must register to reserve your seat. Register Now!
Meet, Learn and Realize your American Dream
Date & Time: June 19th, from 3:30 PM to 7 PM (LA Time)
Location: DoubleTree by Hilton Newark Fremont / 39900 Balentine Dr, Newark, CA 94560
Complimentary parking will be provided for event attendees
Registration is Free but you must register on Eventbrite to attend.
What Our Attendees Said:
"The information from attorneys was of most value to me, and everything was very useful." - Sudeep - San Jose event
"Nice information and Consultation with speakers, great platform, will recommend to others." - Anonymous - Dallas event
"From the event, I found trustful attorneys and investment developers." - Anonymous - Dallas event
"I came in without any proper knowledge on EB5 but have a sufficient knowledge after the seminar to make educated decisions." - Anonymous - Dallas event
"We have been thinking almost a year but we never received this much detailed information." - Timanshu Patel - DC event
"Seminar was very helpful, that is a great opportunity to know more about how to file EB5." - Patel - DC event
"EB5 information details were given, all questions got answered, very well coordinated, time frame was good. Everyone was approachable." - Anonymous - Atlanta event
"Got lots of valuable information that is not available elsewhere." - Vishwayon - Boston event
"Great info, qualified attorneys, great projects." - Anonymous - Newark event
Speakers:
Paul Chen - Immigration Attorney/Partner - Meyerlaw Group
Paul W. Chen represents start-ups, entrepreneurs, investors, early stage tech companies and publicly traded companies in immigration visa and employment compliance matters. He advises on I-9 matters, worksite placement, and immigration enforcement issues, and represents companies' and their foreign nationals during large M&A transactions. Related to investor-related visas, Mr. Chen advises and represents designated Regional Centers and individual investors before USCIS and the US Department of State. He is well-versed in all immigration visas, including H-1B, L Blanket, L1A, L1B, E1, E2, E3, TN, O1, EB1 (Extraordinary Ability, Outstanding Researcher/Professors, Multinational Managers and Executives), EB2 Labor Certification and National Interest Waivers, EB3 Labor Certification (including skilled workers), EB4 Special Immigrants, and EB5 investors in Regional Center Targeted Employment or non-TEA projects. (Prior to October 2019, he served as Senior Attorney). Mr. Chen drives the firms operations and technology initiatives, and truly understands that clients and immigration technologies must eventually merge completely to provide a premium client experience. Mr. Chen is a member of American Immigration Lawyers Association, BAMM, and SCRC. He is also a board member of Humankindnow.org and the San Diego Chinese Attorneys Association. Mr. Chen received his Juris Doctorate from University of San Diego School of Law (2010) and his Bachelor's degree in Sociology from the University of California, Berkeley (2002). When Mr. Chen is not working with a client, he is spending time with his family, taking his two energetic boys on ice cream runs, finding new local coffee shops, and playing basketball
Sweta Khandelwal - Immigration Attorney - Immigration Law Offices San Francisco | Attorney Sweta Khandelwal
Sweta Khandelwal Sweta has been practicing law for more than 13 years and has represented a diverse portfolio of clients across multiple nationalities. As an immigrant herself, Sweta has faced visa complexities first hand. She came to the United States as a dependent on an H-4 visa, transferred to a student (F-1) visa, interned under the Optional Practical Training (OPT) program, worked on an H-1B visa and ultimately became self-employed while obtaining her permanent residency. Sweta is sensitive to the many challenges faced by immigrants and empathizes with her clients' unique situation. Sweta has been recognized as a top immigration attorney over the years. She is actively involved with the American Immigration Lawyers Association.
Todd R. Cates - Chief Financial Officer - Red Ledges
Todd R. Cates is the Chief Financial Officer for Red Ledges. He leads finance and government relations for the community. He spent nearly 10 years with Fidelity Investments in different positions after attending Brigham Young University. As the first employee and initial Project Manager for Red Ledges, Todd was responsible for the original financial modeling, and all other aspects of the start of the community. He oversaw the planning and engineering of the development, city and county negotiations and entitlements, negotiating the contracts with partners such as Nicklaus, Troon and others, banking and financial relationships, formation of HOA and club documents, and establishing Red Ledges Realty, Red Ledges Club and the homebuilding arm of the development.
SEBASTIAN STUBBE - CEO - Pince State Regional Center
Mr. Stubbe has more than 20 years of experience in fund management and investment banking. Prior to joining Pine State, Mr. Stubbe was a founding partner of an investment management firm in New York, and he previously worked with Salomon Smith Barney in New York and London
RUSH DEACON - Managing Director - Pince State Regional Center
Mr. Deacon is a licensed attorney with more than 35 years of professional and senior executive experience in corporate and finance matters. He has served on Arkansas Capital Corporation Group's Board of Directors for more than 18 years and is currently its chief executive officer.
Ishaan Khanna - Director of Investor Relations - EB5 United
EB-5 Investor Ishaan Khanna of New Delhi was in his senior year of college when he found out about the EB-5 program. Majoring in Information Systems at the time, he realized how much the U.S. had to offer someone like him and the professional opportunities he would have access to. When his H1B application didn't make it through, he had to return to India. Now, with his conditional green card approved, he has returned to the US and wants to share his EB-5 journey to help other investors make smart investment and immigration decisions. He always encourages investors to do the same kind of diligence he did when making his investment and by sharing his experiences with them he hopes to help them on their path toward permanent residency in the United States.
Brennan Sim - Director of Investor Relations - EB5 United
Brennan has been working in EB-5 since 2013. Brennan possesses an ability to adapt in other cultures, find common ground with others, and build strong foundations for business development. After running another Regional Center for the past 3 years, Brennan has joined EB-5 United with a drive to bring value to the group. He received his BS in Finance and Master of Business Administration from the University of South Alabama. Brennan coached Wide Receivers for South Alabama's football team while getting his MBA,and graduated #1 in his class. After grad school, he worked as a Financial Advisor where he developed knowledge that has translated well into the EB-5 industry.
Jeff Barney - Vice President - Towles Garden EB-5 Investment
Towles Garden EB-5 Investment Jeff Barney brings years of marketing, real estate and business development experience to the Prima Luce team, dedicating his time and expertise to traveling across the nation and the globe introducing investors to the Prima Luce project.
Rebekah MacFarlane Barney - President - Towles Garden EB-5 Investment
Rebekah MacFarlane Barney has been in real estate development since 2001. Throughout her career in real estate, Rebekah has overseen $600 million worth of development, redevelopment, tenant improvement and acquisition. Rebekah currently serves as President of MacFarlane Barney Development and Prima Luce on the Waterfront, and is responsible for the day-to-day operations, leadership and general management of the company. Prior to MacFarlane Barney Development, Mrs. Barney was the Vice President of Real Estate Development for the non-profit South Bronx Overall Economic Development Corporation (SOBRO), where she oversaw project managers in the development of 20 large real estate projects. Prior to her work at SOBRO, Mrs. Barney served as the Senior Director of Business Development for Colt Gateway in Hartford, Connecticut, where she secured funding for the $190 million project. She worked with city, state and federal agencies in obtaining the necessary loans, grants, tax credits, and appropriations.
Sam Udani - Law Publisher of ILW.COM
 Mr. Sam Udani is the publisher of ILW.com and Immigration Daily, the largest and oldest online newspaper for immigration law. It is sent out by email each working day to 32,000+ subscribers include 10,000+ attorneys, paralegals, and corporate HR personnel, 10,000+ immigrants, hundreds of people in academia, think tanks and journalists, 1,000+ officials at US Department of Labor, US Department Homeland Security, and other executive branch agencies, dozens of people in courts throughout the country, many members of Congress and their staff in both parties and both Chambers on the Hill. 
Event Organizer - ILW
We are proponents of American strength – this stems from immigrants seeking freedom and liberty - and is unique to America. Our vision is to catalyze immigration information into action by leveraging technology.
Our value proposition:
We have a profound grasp over migration to America: the forces of human migration and the political structure which channels these
We are connectors: we can connect anyone with anyone within the American immigration community
We are an execution machine – we get things done - often very complex things
By the numbers:
1/3rd of active EB5 projects are our clients
350+ EB5 events in China, India, Korea, Taiwan, Vietnam, Turkey, UAE, Kuwait, Saudi Arabia, Bahrain, Qatar, Oman, UK, Canada, etc. 120+ in person H1B to EB5 events in 30+ cities across USA
During covid, 15+ online H1B to EB5 events, as well as 15+ online webinars for India, Brazil, Mexico, Russia, Turkey, South Africa, Korea, Taiwan, UAE, Kuwait, Saudi Arabia, Bahrain, Qatar, Oman, Pakistan, etc
Need a little warm up? Check out our previous US offline H-1B to EB-5 Expos below: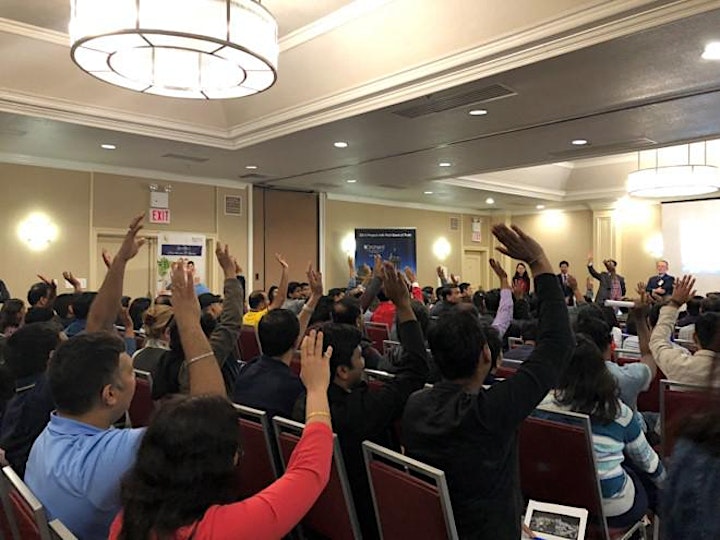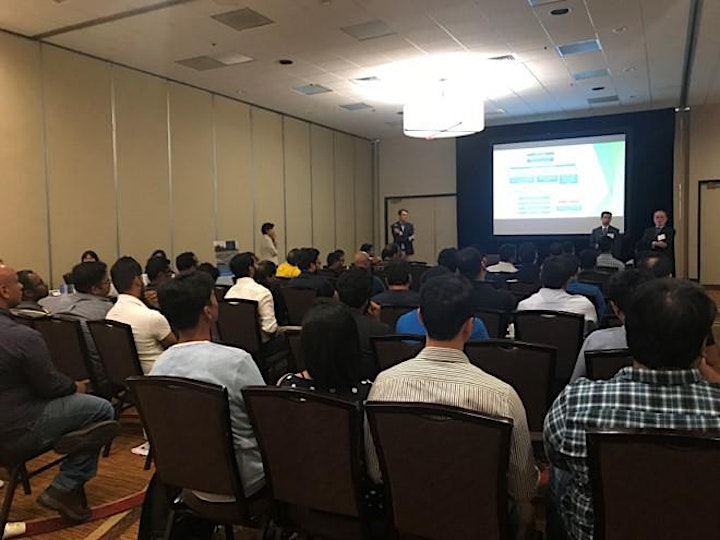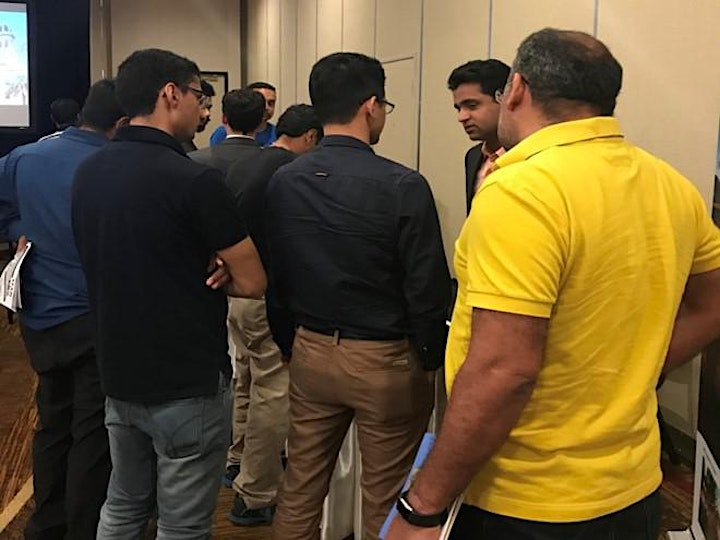 Organizer of In Person H-1B to EB-5 Seminar - San Jose
Founded in 1999, ILW is focused on immigration. ILW has two divisions: law publishing and marketing services.
ILW's flagship product for the last 16 years is Immigration Daily, an online newspaper sent out by email each business day to 32K+ subscribers.
ILW has conducted over 600 CLE seminars and workshops for immigration attorneys over the last 15 years.
For the past 8 years, ILW has provided full-spectrum marketing to immigration law firms; for the past 4 years, we have provided marketing services to EB-5 projects, falling into three general categories: Persian Gulf, India, and the Far East. 
ILW has published dozens of books on immigration law (most titles intended for lawyers) during the last 12 years. In addition, for many years, ILW has distributed 7 immigration law titles from 3 other law publishers (American Lawyer Media, Juris Publishing, and Legal Research Bureau). One of our titles was in the Mandrin language. 
ILW.com's website has 250K+ visitors and 2mil+ page views each month. For 16 years, ILW.com averages as approximately in the top 20K largest US websites.