Event will present information on how to obtain USA Green Card through investment and a chance to talk one-on-one with Immigration Attorneys
About this event
Green card is an investment away!
Dear Friend,
You are cordially invited to attend the Indian H-1B to EB-5 Seminar - Detroit, Oct 24th from 3:30 - 7:00 pm. Find out how you can get your Green Card fast using EB-5. Get all your questions answered by many immigration attorneys and professionals. Have one-on-one interactions with immigration lawyers and professionals to understand ways of getting your Green Card fast.
Note: The attorneys will discuss recent litigation and congressional developments with special reference to whether the minimum investment amount will stay at $900k or whether it would go back to $500k
Special Highlights:
What is the EB-5 Immigrant Investor Program?
How does the EB-5 Immigration Process work?
How does an attorney prepare Source and Path of Funds?
What about Retrogression?
How about Job Creation, Regional Center Structure, etc?
What are the Latest Regulatory/Legislative and USCIS developments?
Who Should Attend?
All H1B holders who want to get a green card fast through EB-5 investment.
Even if you are on a visa other than H-1B visa, you are welcome to attend this seminar on getting your Green Card fast using investment.
Please forward a link to this page to your friends and ask them to register. They will thank you for it.
Please Note - Online research is not a substitute for attending this seminar in person because of US law; under American law, some information can only be shared face to face and not on a website. This seminar is a unique and rare opportunity to talk face to face with experienced immigration attorneys, and EB-5 projects to understand it thoroughly--with all your questions answered. Registration is Free. You must register on Eventbrite and have your ticket to get into the event. Print it out or download it on your mobile phone in advance. Please forward a link to this page to your friends and ask them to register. They will thank you for it. Seating is limited so you must register to reserve your seat. Register Now!
Meet, Learn and Realize your American Dream
Date & Time: Oct 24th, from 3:30 PM to 7 PM ( Detroit Time)
Location: Courtyard by Marriott Detroit Farmington Hills33043 Hamilton Court, Farmington Hills, MI, 48334
Complimentary parking will be provided for event attendees
Registration is Free but you must register on Eventbrite to attend.
What Our Attendees Said:
"The information from attorneys was of most value to me, and everything was very useful." - Sudeep - San Jose event
"Nice information and Consultation with speakers, great platform, will recommend to others." - Anonymous - Dallas event
"From the event, I found trustful attorneys and investment developers." - Anonymous - Dallas event
"I came in without any proper knowledge on EB5 but have a sufficient knowledge after the seminar to make educated decisions." - Anonymous - Dallas event
"We have been thinking almost a year but we never received this much detailed information." - Timanshu Patel - DC event
"Seminar was very helpful, that is a great opportunity to know more about how to file EB5." - Patel - DC event
"EB5 information details were given, all questions got answered, very well coordinated, time frame was good. Everyone was approachable." - Anonymous - Atlanta event
"Got lots of valuable information that is not available elsewhere." - Vishwayon - Boston event
"Great info, qualified attorneys, great projects." - Anonymous - Newark event
Speakers:
Mona Shah – Founder/Immigration Attorney – Mona Shah & Associates Global, MSA Global
U.K. born, Mona Shah is a dual-licensed attorney and former British Crown Prosecutor.  Mona is the managing partner of MSA, headquartered in Manhattan, with an office in the UK. MSA has an advanced global corporate Immigration practice. Mona has been instrumental in raising hundreds of millions in investor capital. Highly proficient, recognized as an industry leader in US EB-5 investments, Mona has received many accolades, including being voted as a Top 25 EB-5 attorney for 7 years in a row; Top 25 Global, Top Lawyer Who International, amongst others. Mona has been honored for her work by various groups and non-for-profit organizations. Mona has written numerous articles and blog pieces in all aspects of EB-5 immigration law as well as the corporate and securities aspect.; she is both a published author & a Lexis Nexis Practice Advisory Editor.  Mona has spoken extensively both nationally and overseas. She has been interviewed by mainstream news channels, including Fox Business News, Al Jazeera. She has been featured in international magazines and quoted in major newspapers, including the New York Times, Axios, the Real Deal and Bloomberg. Mona also pioneered and hosts the first and longest podcast series (spanning almost 6 years) that focuses on foreign direct investment and EB-5. Mona is also a part-time adjunct professor at Baruch College, City of New York University. Mona has extensive knowledge of all facets of EB-5, her practical expertise ranges from specialist business petitions to complicated, multi-issue corporate and securities issues. Her firm, Mona Shah & Associates Global, represents individual, high profile and corporate clients from all over the world.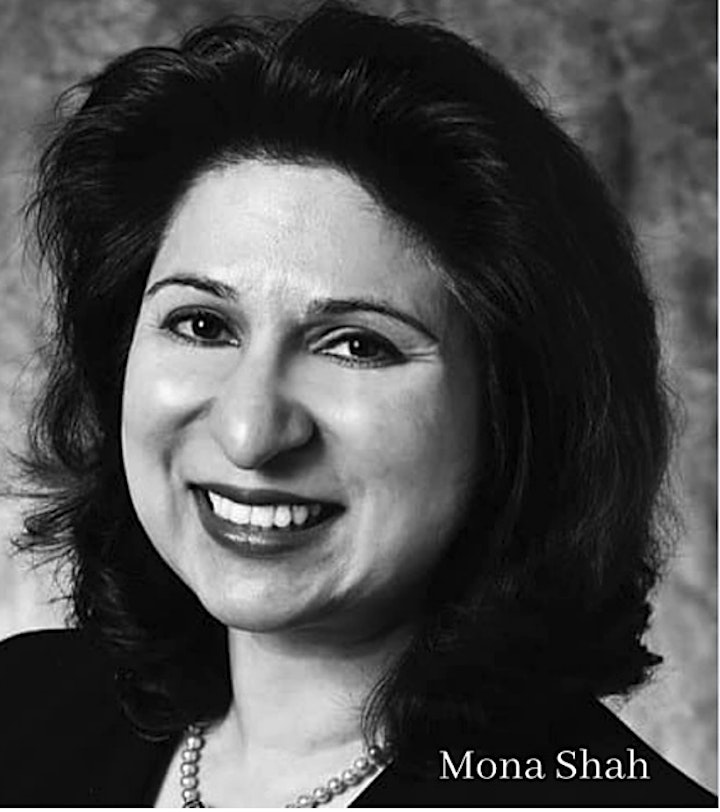 Xiaobin Li - Project Speaker - Silvercare Medical Campus
Board certified by the American Board of Internal Medicine, licensed in the state of Pennsylvania, Dr. Li has been an Internal Medicine Primary care physician in the Greater Philadelphia area for the past 18 years. She has been serving members of the Asian community and involved actively in elder care, including home-based skilled nursing care and skilled nursing facility care, as well as hospice and Alzheimer's care. Dr. Li has worked at University of Pennsylvania- Presbyterian Hospital and its nursing home, and the Delaware County Memorial Hospital and its affiliated nursing homes. Dr. Li has also been one of the founders of the 400-bed Shanghai Silvercare and Nursing facility in Shanghai, China. She is the Chairman of the Association of American Chinese Physicians –Greater Philadelphia chapter.
Robert D. Pearson - Project Speaker - NYC EV Mobility LLC (Tesla Project)
Rob utilizes his significant networks in real estate and business development to secure the project's infrastructure and business pipeline. Prior to joining NuRide, Rob was a successful attorney, entrepreneur and real estate professional. Importantly, since 2015, Rob has served as the President and Chairman of the National Realty Club, the oldest real estate club in the United States. As Chairman, he has access to the most significant real estate owners and landlords in the New York Metropolitan area. Rob received a Bachelor of Art's degree in history from Dickinson College and a Juris Doctor from Seattle University School of Law. He has studied comparative politics and law at the London School of Economics and Political Science and the University of Barcelona while earning those degrees respectively. More recently, in 2016, Rob earned a Master's in Public Affairs with a concentration in organizational leadership (EMPL) from the Lyndon B. Johnson School of Public Affairs at the University of Texas at Austin and in 2019, he earned a Master's in Organizational Psychology with a concentration in change leadership (XMA) from Columbia University in the City of New York.
Jay Whitehead - Co-Founder & CEO - League Network
Jay is a serial IT, media and fundraising entrepreneur with 5 successful exits from 12 ventures, and has raised over $150M in investor capital. He and Co-Founder Anne-Sophie met at Triathlete & Winning Magazines in 1994 and since then have successfully partnered in several ventures and realized 3 exits together. Jay earned a BA in History from the University of California Los Angeles (UCLA), and Strategic Finance Certificate from the Harvard Business School. He is a dual US- French citizen, and has finished 80 marathons and counting. Jay has led the company to earn the Red Herring 100 Award and graduate with Newchip Accelerator's 2020 "COVID Cohort.".
Dr. Ganesan Visvabharathy - Founder - Hawthorne Development Corporation
Dr. Ganesan Visvabharathy (popularly known as "Dr. Vish") has been serving the real estate development industry over the past thirty years, and the solar industry during the past ten years. During this period, his development firm, under the brand names of "Vilas", and "Hawthorne", has built or re-built thousands of condominium/apartment units in the Chicagoland area, downstate Illinois, and Florida. The firm has developed or redeveloped about four million square feet of space, valued at over $800 m, and has a current project pipeline of over $350 m. The firm's focus has always been on sustainability, as evidenced by the fact that 80% of their development work was focused on rehabilitation, renovation, reconstruction, and redevelopment. Additionally, the firm's mission is solely on building Net Zero Green communities, and Dr. Vish has aptly been called, 'King of Net Zero'. While achieving Net Zero, all construction of Hawthorne also follows the National Green Building standards, and Passive House standards, using highly innovative construction methods.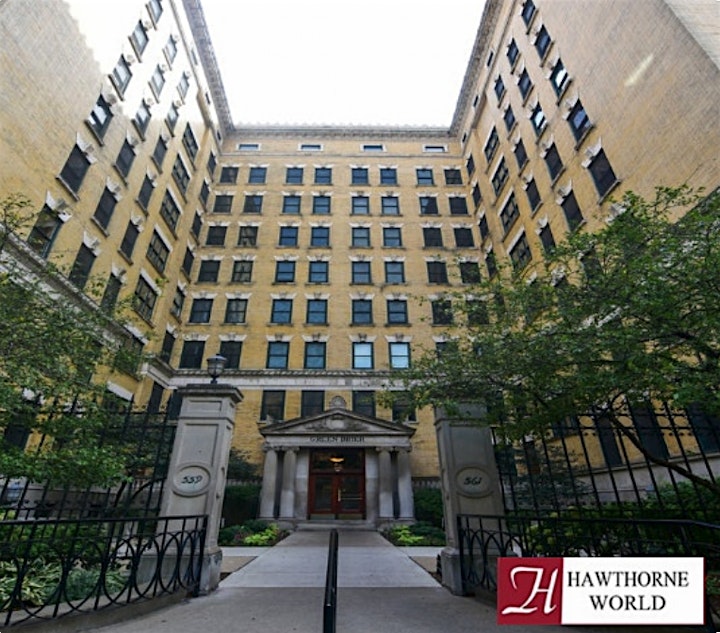 Sam Udani - Law Publisher of ILW.COM
Mr. Sam Udani is the publisher of ILW.com and Immigration Daily, the largest and oldest online newspaper for immigration law. It is sent out by email each working day to 32,000+ subscribers include 10,000+ attorneys, paralegals, and corporate HR personnel, 10,000+ immigrants, hundreds of people in academia, think tanks and journalists, 1,000+ officials at US Department of Labor, US Department Homeland Security, and other executive branch agencies, dozens of people in courts throughout the country, many members of Congress and their staff in both parties and both Chambers on the Hill.
Event Organizer - ILW
We are proponents of American strength – this stems from immigrants seeking freedom and liberty - and is unique to America. Our vision is to catalyze immigration information into action by leveraging technology.
Our value proposition:
We have a profound grasp over migration to America: the forces of human migration and the political structure which channels these
We are connectors: we can connect anyone with anyone within the American immigration community
We are an execution machine – we get things done - often very complex things
By the numbers:
1/3rd of active EB5 projects are our clients
350+ EB5 events in China, India, Korea, Taiwan, Vietnam, Turkey, UAE, Kuwait, Saudi Arabia, Bahrain, Qatar, Oman, UK, Canada, etc. 120+ in person H1B to EB5 events in 30+ cities across USA
During covid, 20+ online H1B to EB5 events, as well as 20+ online webinars for India, Brazil, Mexico, Russia, Turkey, South Africa, Korea, Taiwan, UAE, Kuwait, Saudi Arabia, Bahrain, Qatar, Oman, Pakistan, etc
Need a little warm up? Check out our previous US offline H-1B to EB-5 Expos below: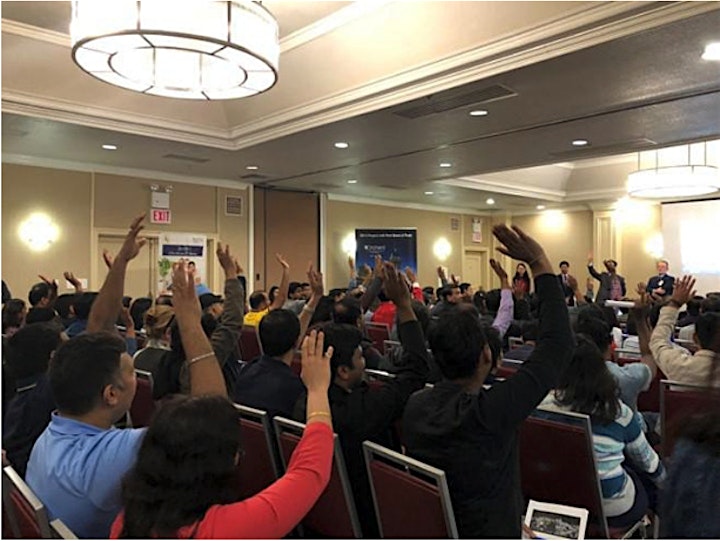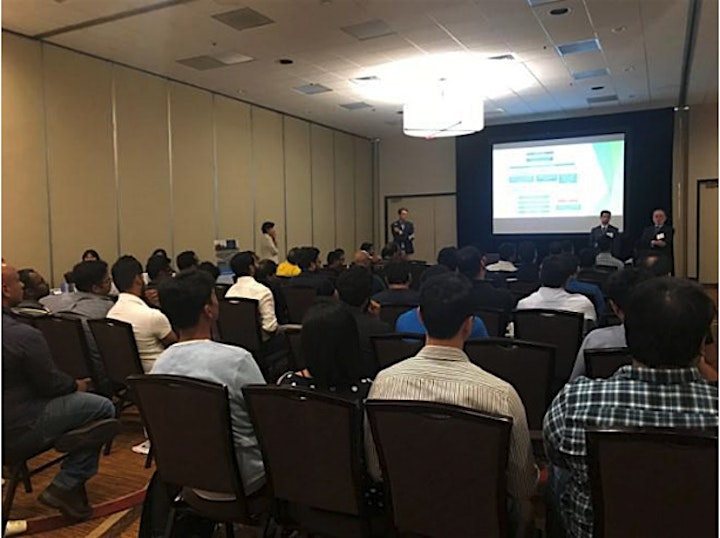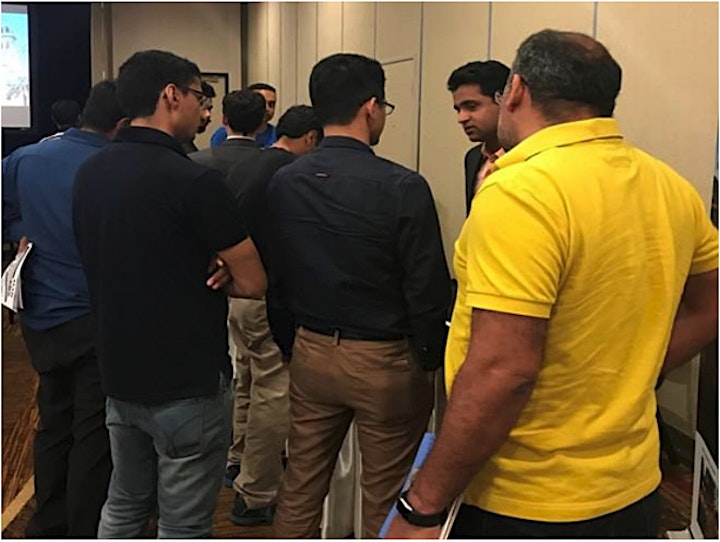 Organizer of In Person H-1B to EB-5 Seminar - Detroit