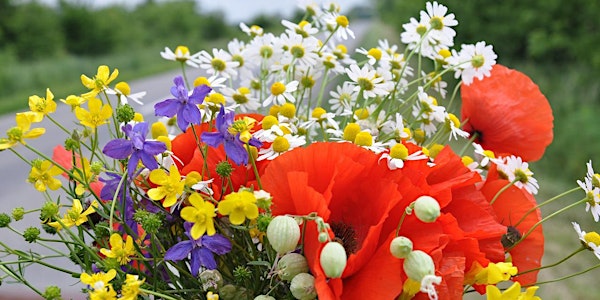 IN -PERSON EVENT: Flower Arrangement 101 with Cornucopia Flowers NYC
Join us for this great learning opportunity featuring Dorothy Pfeiffer from Cornucopia Flowers NYC!
About this event
Come join the UBS Cooking School in Weehawken, NJ for this one of a kind IN-PERSON event sure to take your flower arranging knowledge to the next level.
The cooking school is proud to feature Dorothy Pfeiffer from Cornucopia Flowers NYC who will guide you through everything you ever wanted to know about flowers. From basic design tricks, to making your flowers last longer, this 101 course will turn you into an amateur florist in no time! Join us in the Hawk's Nest for an educational event you are sure to enjoy. See everyone there!
Please register for the IN PERSON class using your UBS email address as this is an internal event. Class will begin on time, please arrive on time.
Please note: This is an IN-PERSON l internal event for UBS employees only that will take place in the Hawk's Nest, Weehawken, NJ.
Enhance your culinary experience (and kitchen) with UBS branded products from Scarborough & Tweed – to view the culinary catalog and to place an order visit: https://ubs.scarboroughtweed.com/products?s%5Bf%5D%5Bc%5D%5B%5D=%2FVirtual+Cooking+School
Please scan below to let us know what you think about your virtual learning experience!