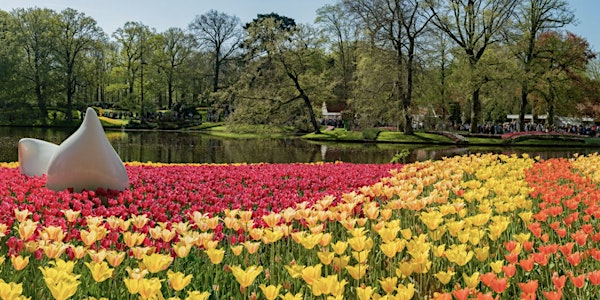 In-Person Cultural Trip - Tulip Time: A Netherlands & Belgium River Cruise
Celebrate spring on this delightful, colorful trip to see gorgeous gardens, stroll quaint medieval towns, and more on this beautiful cruise.
When and where
Location
Amsterdam De Ruyterkade Amsterdam Netherlands
About this event

The National JCC Adult & Senior Alliance invites all to join our Cultural Arts Trip:
Tulip Time: A Netherlands & Belgium River Cruise
April 16-(23), 2023 -- THIS CRUISE IS NOW SOLD OUT!
Join James Sokol, Director of the National JCC Adult & Senior Alliance and instructor of an array of Broadway & opera classes, for a river cruise aboard the AmaLucia to celebrate spring in the Netherlands and Belgium when the renowned Keukenhof Gardens and Floralia come alive.
Experience Amsterdam's colorful canals, the whimsical Kinderdijk windmills and the art of Rubens and Michelangelo. Discover the timeless traditions of Delft porcelain and revel in the medieval architectural treasures of Bruges, Middelburg and Ghent.
Throughout your journey indulge in Belgian chocolates, warm waffles and delicious cheeses – all while savoring the storybook atmosphere of the region.
Exclusive Offerings! For our guests only, James Sokol offers two very special classes – Songs of Flowers & Spring and Songs of Water – which are multi-genre, musical journeys through songs related to these themes, perfect for our cruise. Enjoy the option of joining James and other guests in our group for various meals and happy hours throughout the cruise. In addition, we are hoping to offer an optional special experience in one of our ports of call; stay tuned for details.
After the cruise, return home or join in the JCC Alliance's land trip, Dutch Treasures: Amsterdam & Beyond.
For cruise details, please register through this Eventbrite page or contact James Sokol at alliance@marinjcc.org.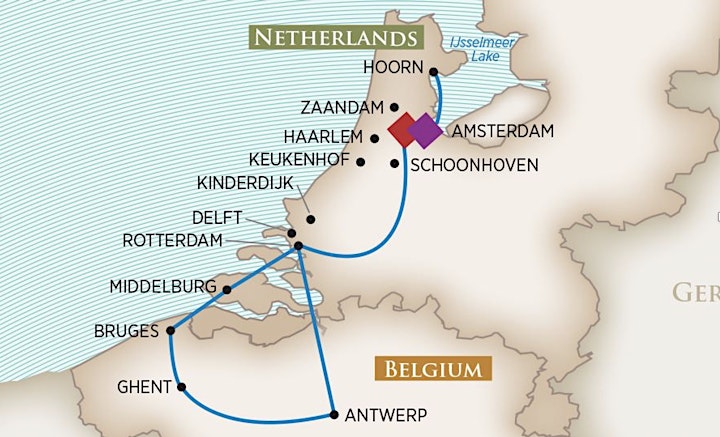 Sun, April 16 – Amsterdam (D)
Arrive at Amsterdam's Schipol Airport. If you have purchased your airline tickets from AmaWaterways and your airport transfers are included, you will be greeted by an AMA Waterways representative and transferred to the ship at the Port of Amsterdam. Relax in your stateroom, then meet others in our group for a toast to our journey together.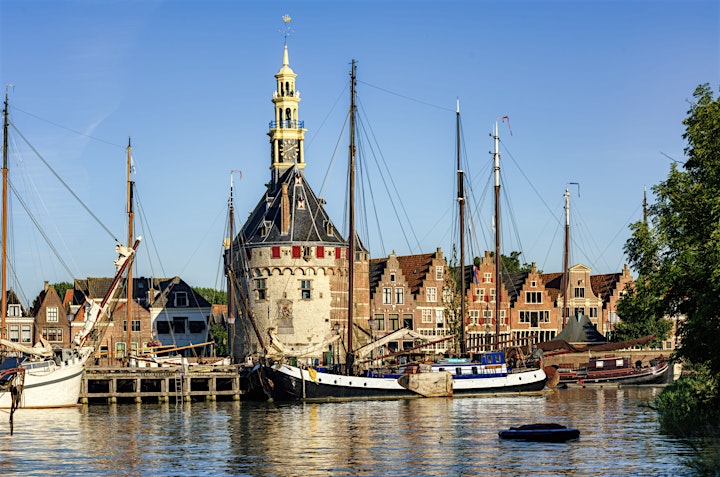 Mon, April 17– Amsterdam-Hoorn (B, L, D)
Enjoy a scenic cruise through the IJsselmeer to Hoorn, then choose from four excursions:
Visit a family-run tulip farm with over one million tulips, each in different phases of growth and in many species and colors.
For those seeking to travel back in time, join a walking tour in Hoorn OR visit the Zuiderzee Museum, which provides insight into the maritime culture and history of the lively region.
More active adventurers may take a guided bike ride through the Dutch countryside.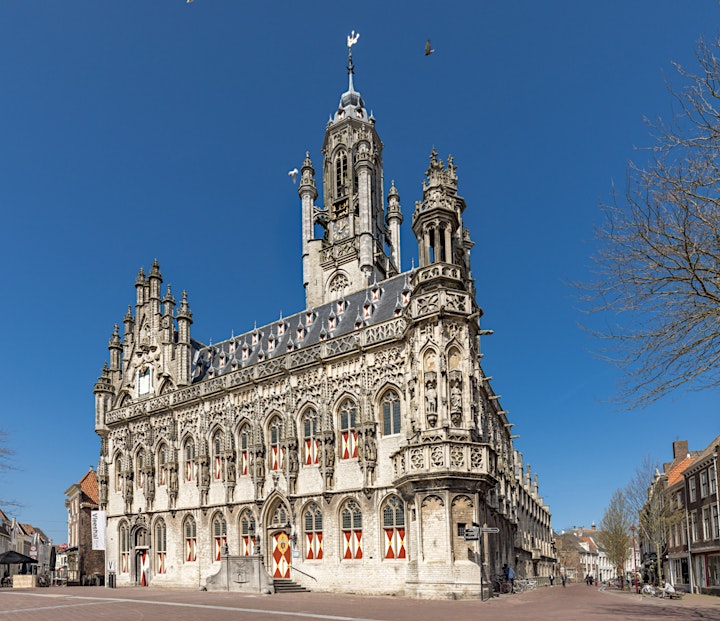 Tue, April 18 – Delta-Middelburg (B, L, D)
After enjoying a scenic cruise through the delta, explore medieval Middelburg, which was the 2nd largest trading city of the Dutch East India Company. Take a guided walking or bike tour of the city.
Or, discover the intriguing history of the Delta Works – a unique storm surge barrier – and visit the Flood Museum. Since more than half of the country lies below sea level, the Delta Works were built to prevent a recurrence of the 1953 flood disaster.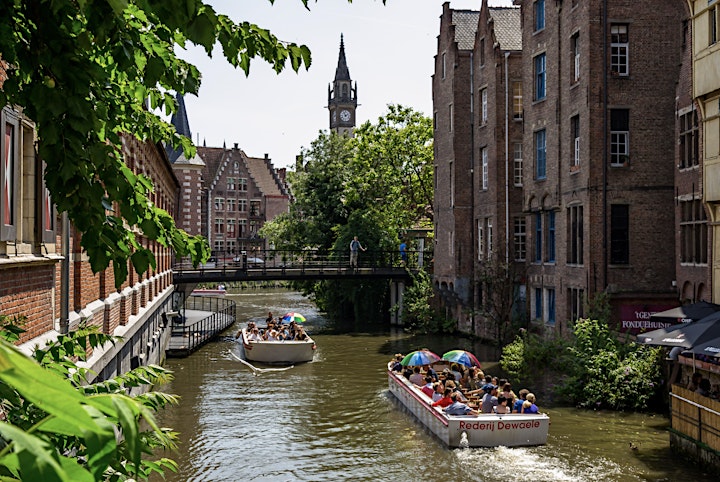 Wed, April 19 – Ghent (B, L, D)
Today offers a choice excursions:
Discover two medieval cities. Ghent and Bruges, on a highlights tour; admire Ghent's canal-side architecture and some of its famous sites. Then visit Bruges, one of the best-preserved medieval cities in Europe.
Learn about the art of Belgian chocolate-making with a master chocolatier.
Those wanting free time can join in a walking tour of Ghent followed by leisure time to explore and enjoy the city.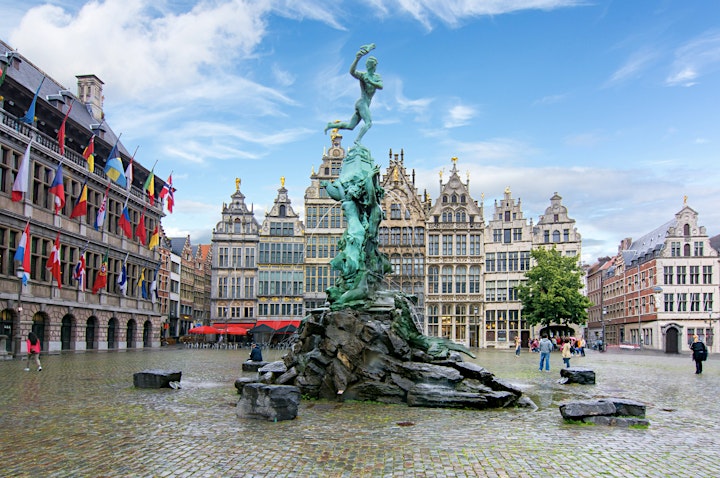 Thu, April 20 – Antwerp (B, L, D)
Explore this trendy city on a walking tour to see Steen Castle, Grote Market and Brabo Fountain, along with the UNESCO-designated Cathedral of Our Lady.
Active travelers can join a guided city biking tour. Or, visit the former home of Peter Paul Rubens, the famous 17th century Flemish Baroque painter.
Later in the afternoon, choose from two excursions. Foodies will love a culinary tour to indulge chocolate, waffles & beer. Flower-lovers and gardeners can roam through the Floralia, an annual spring flower show featuring about one millions bulbs that are hand-planted each year by the castle staff.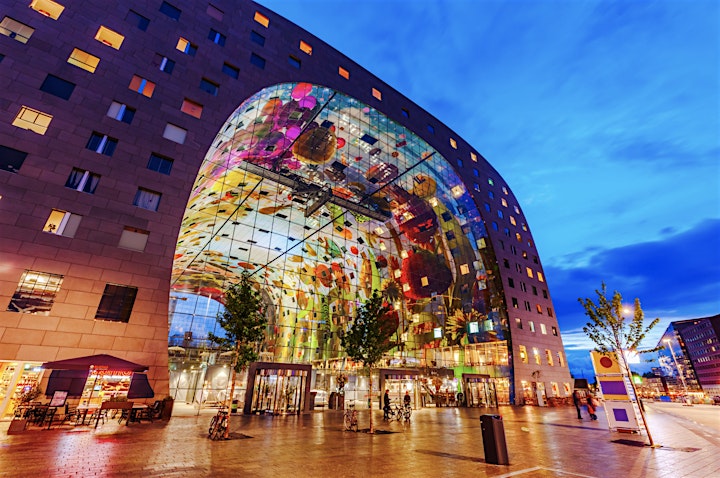 Fri, April 21 – Rotterdam-Kinderdijk (B, L, D)
In the morning, join a walking tour of Rotterdam, the city nicknamed "the Gateway to Europe" and taste local specialties.
Or, visit Delfshaven, where in 1620, the Pilgrim fathers departed on their epic journey on the Speedwell. Stopping in Southampton, many boarded the Mayflower and the rest is history!
Another option is to join an excursion to Delft, home city of the painter Johannes Vermeer, Delft Blue earthenware and the Royal House. Visit the Royal Delft Porcelain Factory & Museum.
More active guests can enjoy a bike ride through Rotterdam to see some of its famous sites.
In the afternoon, venture to the UNESCO World Heritage Site of Kinderdijk, a lovely village renowned for having the country's greatest concentration of windmills, all dating from the 18th century. If preferred, pedal past the windmills on the seat of a bike.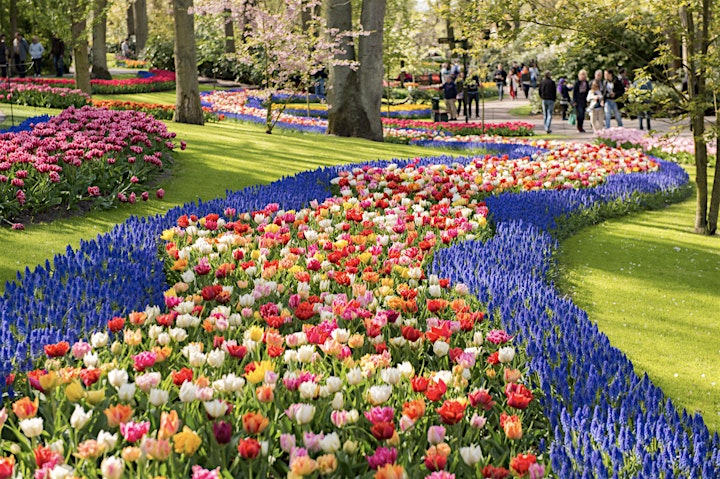 Sat, April 22 – Amsterdam (B, L, D)
One of the most impressive public gardens in the world. Keukenhof, presents a spectacular display of millions of flowering tulips spread out over 70-acres. Spend time ambling through this legendary garden, open only 9-weeks a year.
Later in the day, admire Amsterdam's historic harbor and canals, see beautiful homes lining the water and the fabled Skinny Bridge.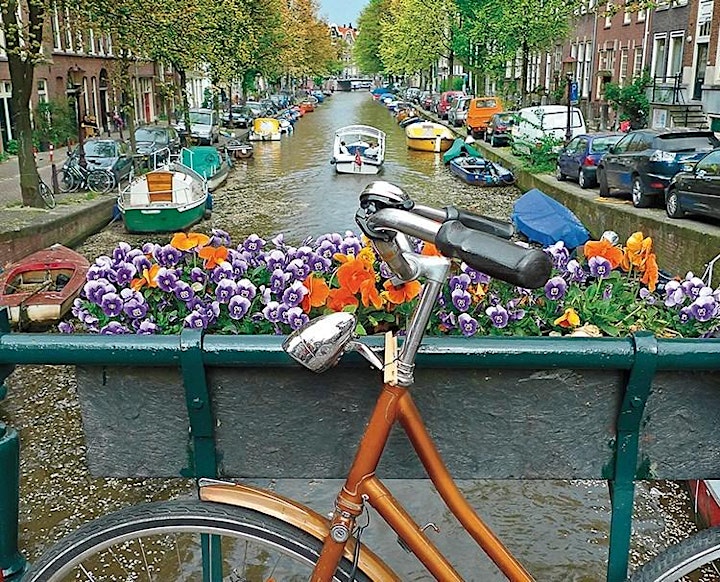 Sun, April 23 – Amsterdam (B)
Disembark the ship. If your cruise package includes a group departure transfer or if you have purchased a private departure transfer, be transferred back to Amsterdam's Schipol Airport for your flight home.
Or, join James Sokol for the JCC Alliance's Cultural Arts Trip – Dutch Treasures: Amsterdam & Beyond (Apr 23-30, 2023).

Optional Add-On Cultural Arts Trip
Dutch Treasures: Amsterdam & Beyond
SAVE-THE-DATES: April 23-(30), 2023
Spend springtime in the land of canals & concerts, Delftware & diamonds, Van Gogh & Vermeer, windmills & wooden shoes.
James Sokol leads this interesting, delightful & delicious trip to explore not only Amsterdam, but also other treasures of The Netherlands. Be based in the country's bustling, yet intimate capital; explore its charming neighborhoods, renowned museums, famous theaters, picturesque canals, culinary delights, quaint shops and more!
Journey outside the city on different excursions to discover treasures beyond the capital.
And, don't miss the "King's Day" festivities, when the city is bursting with orange as revelers enjoy the biggest Street Party of the year!
Trip details are in development. Join our list of interested guests. Contact James at jsokol@marinjcc.org or alliance@marinjcc.org. Details will be emails once confirmed.
Note: The Tulip Time cruise and the Dutch Treasures trip are booked separately.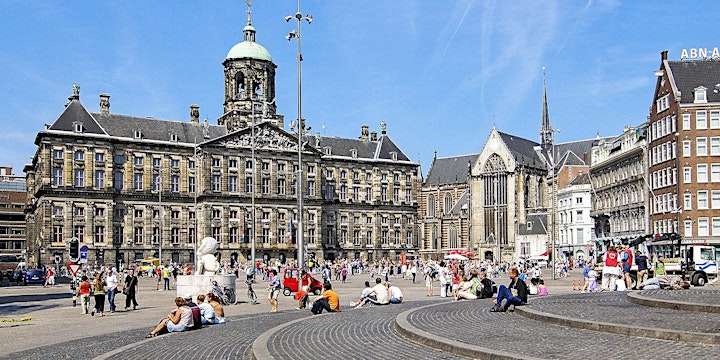 The Cultural Arts Trips offered by the National JCC Adult & Senior Alliance & the Osher Marin JCC are open to all.
JCC Members and non-members; people of all backgrounds and faiths are invited to join in these enriching & delicious cultural programs!