In-Person Chapter Meeting: "A Technical Communicator's Introduction to Micr...
Description
Event Description
Dr. Elerson will present a brief history of facial expressions, show how the ability to read these expressions helps technical communicators, instruct attendees in recognizing the seven universal facial expressions along with their markers, and ways to use this information when working with colleagues. By the end of the presentation, audience members should be able to discuss the basics of micro and macro expressions and be able to start practical experiments with reading these expressions for information.


About the Presenter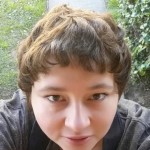 Dr. Crystal Elerson holds a PhD in English with her primary concentration in Technical Communication. Since earning her PhD in 2012, Dr. Elerson has worked for the Department of English at the University of Texas at Arlington and the Department of Technical Communication for the University of North Texas. Dr. Elerson focuses her academic research on how to read micro-expressions and body language in relation to technical presentation, negotiation, interviewing skills, teaching, mentoring, and working with colleagues. Dr. Elerson also maintains a strong interest in writing style, editing, and game theory as part of strategic planning.
Date and Time
Location
University of North Texas - Frisco Campus
2811 Internet Blvd
Room 160
Frisco, TX 75034