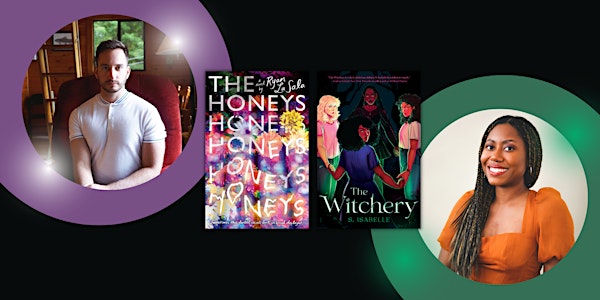 In-Person: An Evening with S. Isabelle and Ryan La Sala
Join us in person at Books & Books for a special evening celebrating THE HONEYS and THE WITCHERY!
When and where
Location
Books & Books 265 Aragon Avenue Coral Gables, FL 33134
About this event
Books & Books is excited to present an evening with authors S. Isabelle and Ryan La Sala. S. Isabelle joins us to celebrate her debut book The Witchery (Scholastic Press, $18.99). Ryan La Sala will discuss his latest book The Honeys (PUSH, $18.99)!
***Please note: This event will take place at the Books & Books in Coral Gables at 265 Aragon Ave. Tickets are FREE and books will be available for purchase at the event. Can't make it in-person? Order your copies online:
About the Book:
THE WITCHERY
"The Witchery is a dark, delicious delight. S. Isabelle is a debut to watch." --Justina Ireland, New York Times bestselling author of Dread Nation
The Haunting Season is here and the Wolves are awake.
Haelsford, Florida, is a hellmouth. Or at least, that's what Logan, a new witch struggling to control her powers, thinks when she arrives at Mesmortes Coven Academy. She is immediately taken under the wing of the infamous Red Three: Iris, a deathwitch, who wants nothing more than to break the town's curse; Thalia, the talented greenwitch, on the run from her religious family and a past that still haunts her; and Jailah, one of the most extraordinary witches at the academy whose thirst for power may lead her down a dark path.
With the Haunting Season approaching, Wolves will soon rise from the swamp to kill, and the humans and witches must work together to survive the yearly onslaught. However, the history between humans and witches is long and bloodied, with the current truce hard-won and hanging in the balance. And this year, the stakes couldn't be higher as two boys from Hammersmitt School prepare to make their first sacrifices to the witches in exchange for protection. But when students start turning up dead, Iris, Thalia, Jailah, and Logan realize they'll have to harness their powers and stop the Wolves themselves. Yet old dangers lie in wait, and the cost to break the curse may be greater than any witch or human could ever know...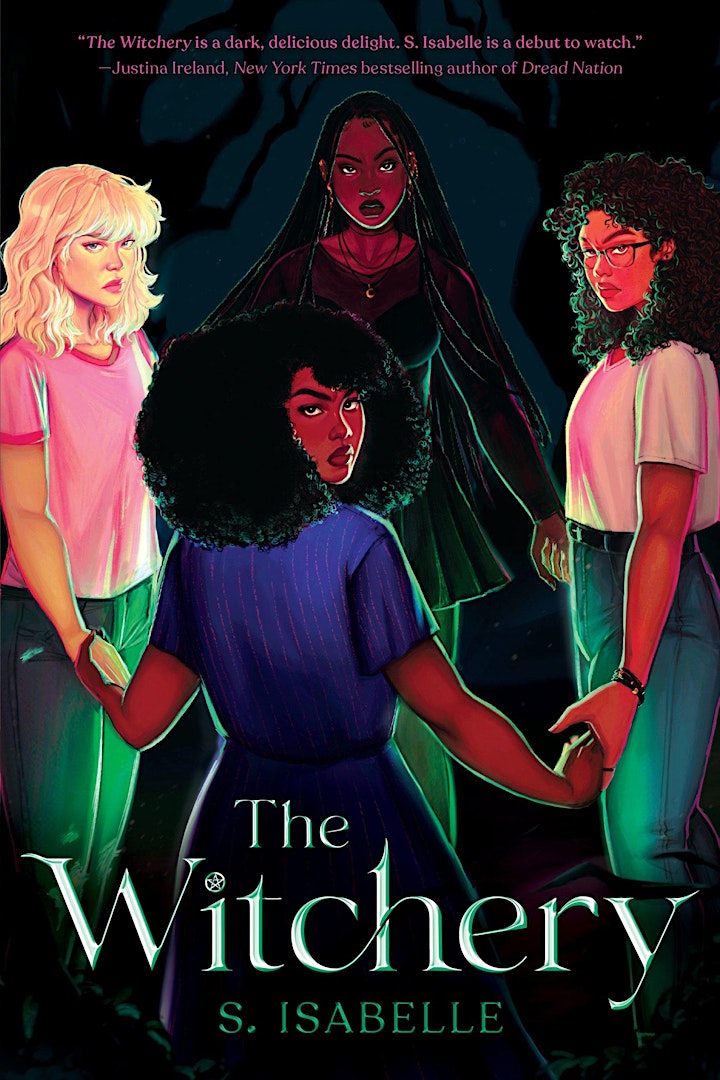 About the Book:
THE HONEYS
From Ryan La Sala, the wildly popular author of Reverie, comes a twisted and tantalizing horror novel set amidst the bucolic splendor of a secluded summer retreat.
Mars has always been the lesser twin, the shadow to his sister Caroline's radiance. But when Caroline dies under horrific circumstances, Mars is propelled to learn all he can about his once-inseparable sister who'd grown tragically distant.
Mars's genderfluidity means he's often excluded from the traditions -- and expectations -- of his politically-connected family. This includes attendance at the prestigious Aspen Conservancy Summer Academy where his sister poured so much of her time. But with his grief still fresh, he insists on attending in her place.
What Mars finds is a bucolic fairytale not meant for him. Folksy charm and sun-drenched festivities camouflage old-fashioned gender roles and a toxic preparatory rigor. Mars seeks out his sister's old friends: a group of girls dubbed the Honeys, named for the beehives they maintain behind their cabin. They are beautiful and terrifying -- and Mars is certain they're connected to Caroline's death.
But the longer he stays at Aspen, the more the sweet mountain breezes give way to hints of decay. Mars's memories begin to falter, bleached beneath the relentless summer sun. Something is hunting him in broad daylight, toying with his mind. If Mars can't find it soon, it will eat him alive.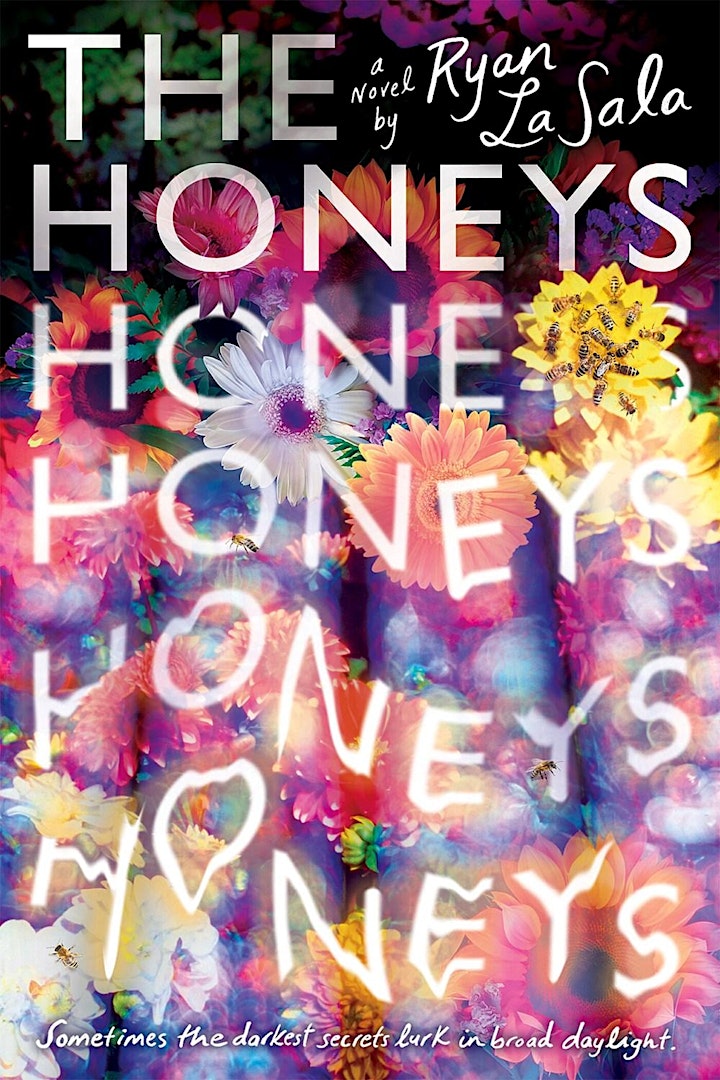 Ticket Guidelines:
GENERAL ADMISSION ( Free, no book): Registration for this ticket option admits (1) one person into the event but does NOT include a copy of the book.
About the Authors:
S. Isabelle is a reader, writer, and hoarder of books. After earning a Master's degree in library science, she took that love of reading to youth librarianship. She is the author of The Witchery as well as the short story "Break" in the anthology Foreshadow: Stories to Celebrate the Magic of Reading & Writing YA. When she isn't throwing books at teenagers, you can find her binge-watching TV shows, drinking heavily sweetened coffee, or stressing over baseball. Visit her online atsisabellebooks.com.
Ryan La Sala writes about surreal things happening to queer people. He is the author of Reverie and Be Dazzled and lives in New York City. Visit him online at ryanlasala.com.