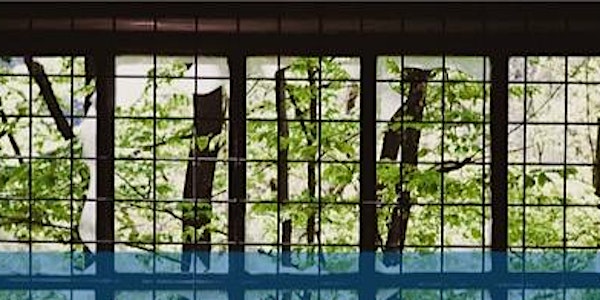 In Our Backyard: Beyond Awareness to Preventing Sexual Exploitation of Teen...
Location
Howard Gittis Student Center
1755 N 13th Street
Room 200B
Philadelphia, Pennsylvania 19122
Description
This conference on Human Trafficking and Commercial Sexual Exploitation of Children, (CSEC) will focus on increasing awareness, prevention and intervention. A panel of experts in the fields of adolescent and child psychiatry, clinical social work, public education and law, will provide an interdisciplinary perspective and approach to confronting the issues promoting human trafficking, CSEC and trauma. Anyone interested in psychology, sociology and social work, journalism, law and education will find the presentations progressive, educational and informative. All are welcome.
Clara Whaley Perkins, Ph.D., Chair, LATO
9:15 Session 1- Increasing Awareness of Commercial Sexual Exploitation of Children (CSEC) and
Moderator: Delane Casino, MD, Senior Medical Advisor, LATO
Michelle Morgan, Assistant U.S. Attorney, Eastern District of Pennsylvania
Peter Rempelakis, MSW, Boston Public Health Commission
10:45 Session 2- Recognizing Risk Factors for CSEC
Moderator: Ivan Cole, Board Member, LATO
Wydia T. Simmons, MSW, MHA, Fairmount Behavioral Health System
Russell Morris, MA., NCSP Clinical/School Psychologist, Philadelphia School District
1:00 Session 3- LATO Teen Prevention Project
Moderator: Robert L. Chapman, Board Member, LATO
Presenter: Clara Whaley Perkins, Ph.D. Chair, LATO
Clara Whaley Perkins, Ph.D.
FAQs
What is the focus of the LATO conference on human trafficking?
The LATO conference seeks to proactively raise the awareness of human trafficking and deploy prevention strategies as the first line of defense in combatting this crime.
Who will benefit from this conference?
School Counselors who are often the first to discover that a student has fallen victim to human trafficking
Teachers looking for effective ways to dialogue with students about human trafficking
Psychology, Social Work and Women's Studies students evaluating the long term impact of emotional trauma from sexual exploitation
Community agencies, parent groups and individuals working with teens and attempting to educate them about the "red flags" associated with the luring behavior of human traffickers
Social Workers, Counselors, Mental Health Professionals and Graduate Students interacting with At-Risk teens and their families
Student led organizations positively impacting and promoting a civil society
Law and Graduate students pursuing careers in cyber crime
Students pursuing a degree in Journalism and investigative reporting
High School Students interested in working with others to combat human trafficking

Individuals concerned about violence against women

Parents wanting to know more about the role that the internet plays in human trafficking
Those interested in what law enforcement is doing to combat human trafficking across state lines
Members of the public wanting to learn more about human trafficking
Are there ID requirements or an age limit to enter the event?
Students ages 14 and up are welcome but anyone under the age of 18 MUST be accompanied by a parent, guardian, or teacher with expressed written consent of a parent or guadian.
Where can I contact the organizer with any questions?
Please email us at info(at)thelifeaftertrauma.org with questions.