Event Information
Refund policy
Contact the organizer to request a refund.
Eventbrite's fee is nonrefundable.
Learn how to incorporate 3D printing into your dental office for under $1500 with the use of Free Software!
About this event
Learn how to incorporate 3D printing, the fastest growing trend in dentistry today into your dental office for under $1500 with the use of Free Digital Softwares. You and your team can introduce this technology into your office predictably and cost effectively to 3D Print Models, Temporaries, Custom Trays, Surgical Guides, Clear Orthodontic Aligners and more.

Come join us for a weekend long event that will change the trajectory of your dental practice towards the Digital Age.

Course Outline

Day 1: Dr. Kurt Bally

Introduction – Software Checks & Review

Why are we Here. What can we do
What is a Digital File
MeshMixer Intro
Digital extraction Digital Pour - Video Meshmixer
Blue Sky Bio Introduction and Setup
Digital Pour - BSB
Printer Live Demonstrations
Printing Form 2/3 – Preform – Hands on & Exercises
Printing Photon – Anycubic Slicer – Hands on & Exercises
Printing Photon S – Chitubox - Hands on & Exercises
Printing Phrozen – Sonic Mini & XL 4k
Digital Orthodontic Printing Form 2 and Photon
3D Printing Temps
Custom Trays & Bite Rims Creation
Custom Tray Printing – Photon, Phrozen
NightGuards with D3 Splint or Meshmixer
Christian Brenes Tooth Library Setup
MeshMixer Wax up
BSB Wax up
Printing Surgical Guides
Digital Denture Workflows
Denture Duplication
Denture Fabrication – Single and 2 Piece
BSB Hybrid Case Workflows
Hands on Staining and Glazing

Day 2: Dr. Rick Ferguson

Introduction- What is 3D printing

Science behind surgical guides
What 2 sets of data are needed to produce an accurate guide and how to acquire them
Software training to merge model scans to CBCT
Software training to design the surgical guide
Relating the surgical guide design process to the clinical case
Fully edentulous denture based guides
Bone Reduction guides
Sequential guides
Full arch guides
Software and hardware hacks
Where to get a 3D printer for $300 that can make an accurate surgical guide
Includes after the course online support for 2 simple cases or 1 complex case.
Access to our Alumni Facebook page for ongoing support.

Registrants will get access to a previous recorded course, course files and step by step videos to practice prior to the livestream course so they can best take advantage of the livestream course.

Day 3: Dr. Reinol Gonzalez

How to use software to design clear aligner tx.
Which software is free, which you have to pay for and how much it all costs to use.
How to align teeth quickly and efficiently Tips for ideal movement patterns
What data is needed and how to obtain it. How to digitize your patient's information.
How to use an intraoral scanner, CBCT, models or a combination to obtain the information the software will need.
If you chose to use a company to treatment plan, how to get the data to them for that service.

What equipment is needed Which intraoral scanners, which 3d printers, which thermoforming machines are recommended.

Where to outsource this section and the costs associated with outsourcing if you choose to.

How to 3D print models in office
How to have your computer talk to your 3d printer (or someone else's 3d printer if you choose to outsource this section).

How to manage the amount of desired models on the build-plate to optimize material usage and speed.

How to fabricate clear aligners Which thermoplastic materials to use for aligners, which to use for placing engagers and which to use for retention.
How to place attachments/engagers

When in the tx course to place engagers.
Which teeth to place engagers on and how to orient the engagers in order to maximize desired forces. And much more...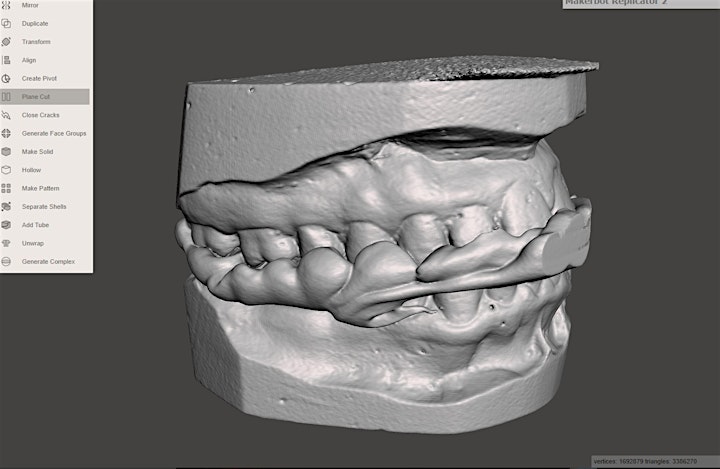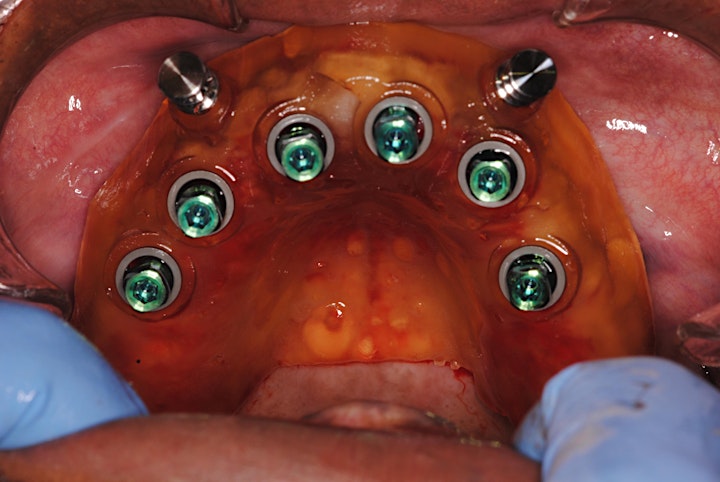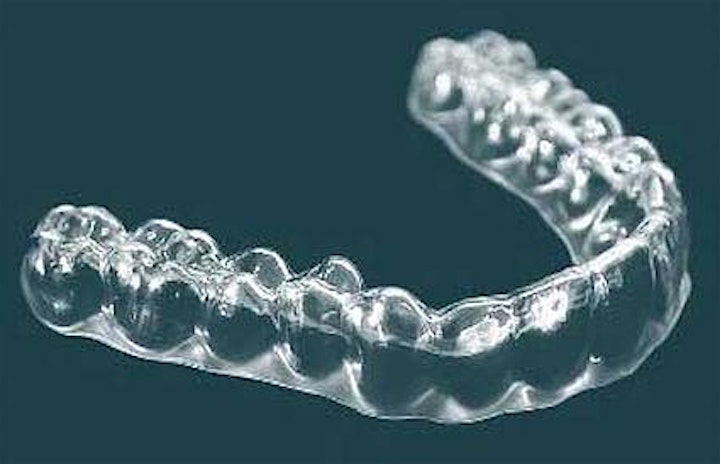 Location
Refund policy
Contact the organizer to request a refund.
Eventbrite's fee is nonrefundable.
Organizer of In Office Restorative, Surgical Guides, & Orthodontic Aligners 3D Printing