Description
A feature length documentary inspired by nostalgia and a romantic idea of family legacy, IN MY FATHER'S HOUSE follows acclaimed hip-hop artist Che "Rhymefest" Smith as he decides to purchase his childhood home on Chicago's South Side and raise his new family in the same house where he grew up.
Through this journey, Che realizes the importance of reconnecting with his estranged father and finds him living on the streets as a homeless alcoholic just a few blocks away. Through authentic sharing and storytelling, this powerful film shines a light on systemic issues facing our nation today -- like fatherhood and homelessness -- as Che hesitantly sets out to reconnect with the man who abandoned him over 25 years ago.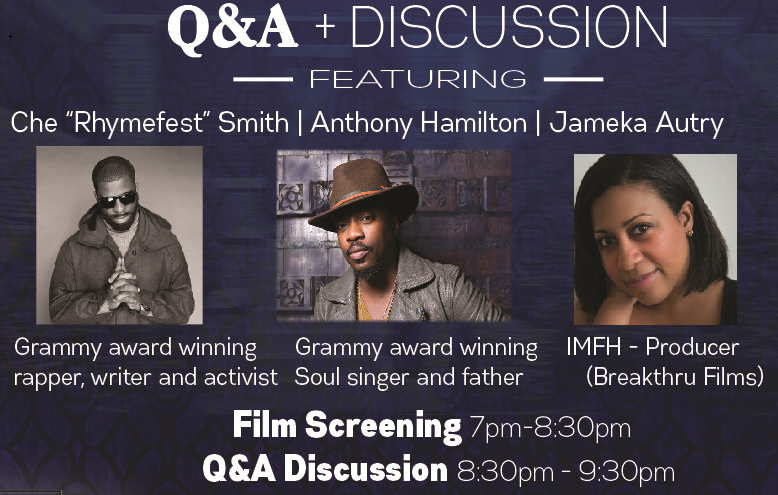 Presented by:

This event is FREE, but you must register to get a ticket.
Seating is LIMITED. Seating is on a first-come, first served basis.