Description
Saturday December 9th from 8:30 AM to 4 PM **Doors will open at 8:00 AM**
ALL Agents & Spouses are encouraged to attend!
#1 Business Building Leader
Michael McCormack

Michael & Lisa started business with this firm over 17 years ago & have built many $100,000 earners, as well as 2 other $250,000 earners. Fast approaching the $500,000 annual income themselves, building leadership has been their focus, and the results are evident. We are excited to have Michael share his insights & understandings of building business leaders that win in our business. One of the best speakers in all of Managed Wealth Financial, you want to make sure you tie in with this Mentorship.
Doug West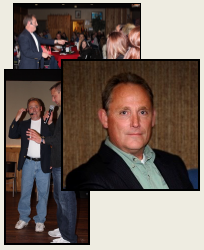 "Are you ready to eliminate the excuses and create all you can imagine?"-Doug West
With a vast experience in leading business builders to success, Doug will give you the tools you need to build the fantastic business of your dreams. Doug has mentored and trained for companies like (Pennacle Security, Meleleuca, and many others). Doug is a student/master of personal change. He has an insatiable appetite to teach others what he's learned from many years of study in the art of success. He is a master hypnotist & hypnotherapist. Doug is proficient in NLP & Human Needs Psychology. With drive and a fearless mentality, Doug was able to Summit the Grand Teton in Wyoming. Doug will share insight and understanding to help you better prepare to be the winning business builder you desire to be.

Registeration $35 agent & $15 for your spouse through Dec 8th at 10:00pm
**There is absolutely be NO outside food or drink allowed**
This event is a "Business Casual" attire event...

*Tickets are NON-REFUNDABLE
*Tickets CANNOT be transferred