"In Honor of Chicken" Cooking Experience with Pepper Ranch Poultry

Saturday, June 9, 2012 from 3:30 PM to 6:30 PM (PDT)
Event Details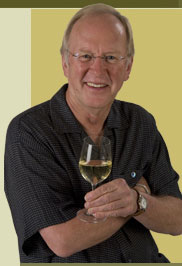 John Ash travels the world teaching cooking classes to home cooks as well as professionals. Luckily, you don't have to travel too far to experience John's passion for teaching and long-earned culinary wisdom. In honor of his new book "Culinary Birds", scheduled to be released in the Fall of 2013, we will recreate some of John's favorite recipes from his many culinary adventures abroad. In this hands-on cooking experience, we will focus on local, seasonal ingredients used to create the dishes. We will partner with a local poultry provider, Pepper Ranch Poultry, for our main ingredient—the chicken of course! In addition to the recipes, you will learn a bit about current poultry husbandry practices, as well as some things we should all know about man's first domesticated meat source. This farm-to-kitchen experience should not be missed!
 

Crispy 5-spice Chicken in Rice Paper with Dipping Sauce

Grilled Chicken Kebabs with Tzatziki Sauce

Chicken and Shrimp Meatball Soup with Cellophane Noodles

 

Vietnamese Chicken Salad with Spicy Dressing

 

John's Favorite Chicken Sandwich

 
Must be at least 21 years of age to participate.
 Our proceeds from this activity are used to support RMH's philanthropic efforts.
Reserve your spot soon, space is limited!
Organizer
River Myst Haven, LLC
River Myst Haven, LLC is a small, family-owned operation focused on small-scale, organic gardening of vegetables, fruits and flowers; an organic vineyard for wine production; wine & food awareness and activities; and occasional events such as retreats, seminars, fundraisers and celebrations.
Visit our website here.