Location
Angelika Film Center & Café - Dallas
5321 East Mockingbird Lane
#Suite 230
Dallas, TX 75206
RECEPTION * FILM * PANEL DISCUSSION A film by Cynthia Salzman Mondell that speaks to the stories, hopes and dreams of female offenders
About this event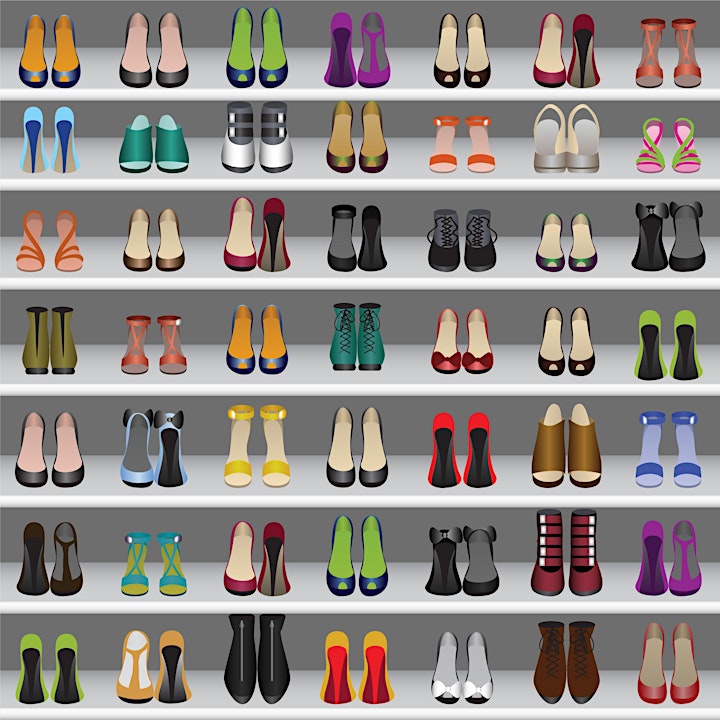 Everyday we decide what shoes to wear - flats, heels, sneakers, boots, slippers, mules .... the choices are endless. Sometimes our selection is dictated by our mood and who we want to channel for the day; many times we are influenced by the day's events - work, a special presentation, an after-work event, bad weather. Regardless, we have a choice. 
This is not the case for women incarcerated in prisons and jails. They wear one, and only one, type of shoe everyday. They have no choices. They are defined by the shoes they wear. But, they never give up on their dreams of wearing different shoes one day.
Two socially-committed nonprofit organizations have come together to premiere IN HER SHOES – a film that tells the story of women serving time at the Dallas County Jail; reflecting on their lives through the shoes they have worn, currently wear (in jail), and those they wish to wear once released.
And, to make things fun, we ask that you wear a favorite pair of shoes that tells a story about you! The possibilities are endless!!!!!
See you on April 21st!
CO-SPONSORED BY
For 40 years, Media Projects, Inc. has produced and distributed films that personalize searing social issues, ultimately making a difference in people's lives. Millions of people have seen their films in schools, libraries, prisons and on national television. 
Recognizing the interlinking relationships among the various parts of the criminal justice system, Unlocking DOORS' nationally-unique model spearheads a paradigm shift in the delivery of reentry services by fostering a "community-based" cooperative/collaborative effort to address this historically complex problem. This model embraces a systematic approach to a compendium of ideas, practices and programs that improve response time.