In her Shoes Foundation Women's Professional development Workshop with Eva...
Description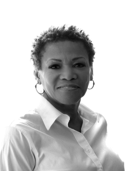 Topic: Personal Development and Career Development
In Her Shoes Foundation presents Personal Development Coach Eva Kennedy's discussion on Development and Empowerment followed by facilitator-lead Career Development Workshop.
About the Speaker:
Eva Kennedy is the Founder and Principal of Eva M Kennedy/1Evalution LLC. She is a Personal Development Coach, Speaker, and Facilitator. Eva is a professional and accomplished female, with other twenty-five years of management and leadership experience. During the past few years, Eva has been on a journey of self-discovery, which lead her to coaching. She wanted to pusue her passion to help others, continue her own development and find her purpose. Eva is excited and passionate about helping others make meaningful life changes. She focuses on being her best for her clients and everyone around her.