Description
Collectively's In Good Companies: Investor Panel and Pitch Night is an opportunity for mission-driven entrepreneurs to learn about and better understand the investment landscape when fundraising for their start-up and pitch their company in front of a panel of investors and experts for actionable feedback.
Outside of designing and building digital products alongside founders, we're always creating more opportunities for them to connect with the right people to continue growing sustainable and impactful businesses.
A lot of questions surround the investment landscape for companies that are mission-driven and looking to create scalable business models.
Founders often have a ton of questions on what investors are looking for when funding mission-driven companies and know there are a ton of challenges when trying to find investors who believe in their mission.
Investors are often trying to better understand how to quantify impact with their investments and what that means when investing in a for-profit venture rather than a non-profit.
This event will be an opportunity for founders to practice their pitches and learn about the investment landscape and for investors to interact with the start-up community here in NYC.
Agenda
6:30pm - 7:00pm - Check-in
7:00pm - 7:45pm - Panel and Q/A
7:45pm - 8:30pm - Pitches (3 minutes each) and investor feedback
8:30pm - 8:45pm - Open Mic - 30 seconds for you to share why you're here
8:45pm - 9:30pm - Open Networking
Food and drinks will be served.
Interested in pitching?
Applications are open until Friday, June 8th, 2018 at 5pm. Apply here! https://goo.gl/forms/CrnecofdSYnd8l9Z2
Please buy a ticket if you are planning to attend.


Questions?
Email peter@docollectively.com.


Speakers

Sarah Millar, Investment Associate at City Light Capital

Sarah is an Investment Associate at City Light Capital, where she focuses on early stage investments in education, energy, environment, and safety and security.
Sarah joined City Light after completing her MBA and a short Fellowship with Endeavor, a nonprofit organization that supports entrepreneurship in emerging and frontier markets. During her two years at Wharton, she held internships with two impact investors based in Mexico City (IGNIA and Adobe Capital), and another internship in business development for an e-commerce startup in the city. She also served as a consultant for multiple impact organizations, including local and global impact funds and nonprofits.
Prior to business school, Sarah was a market analyst at ConvergEx Group, a broker-dealer based in New York City where she wrote economic and market commentary for the ConvergEx Morning Markets Briefing.
Ask
"I'd say my goals are to increase the network of social entrepreneurs in NYC, and to help founders understand how to embed impact feedback loops into their products."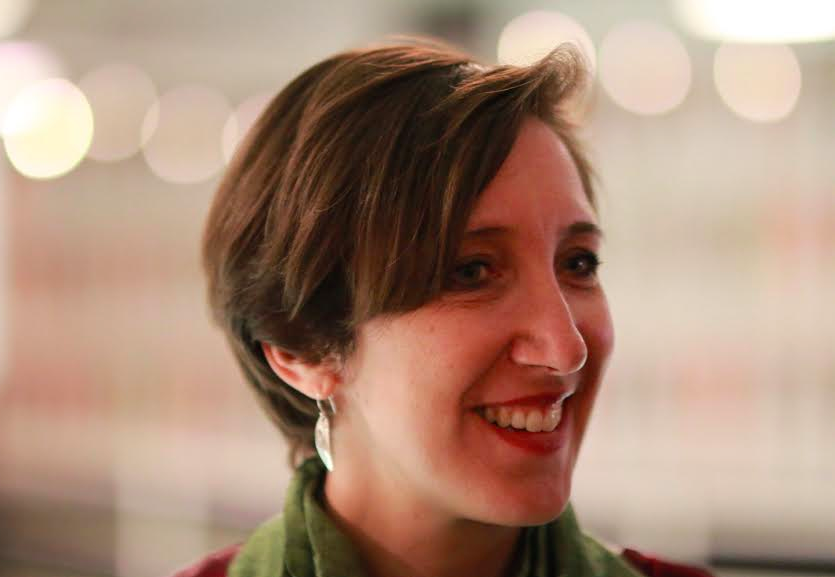 Elizabeth Werbe is the Director of the The New School's Impact Entrepreneurship Initiative (IEI), a series of university-wide programs that support emerging socially-focused leaders in developing the entrepreneurial mindsets, skills, and sense of purpose needed to thrive in a rapidly changing world. Before joining The New School, Elizabeth managed innovative programs at leading educational organizations and nonprofits, including the University of Michigan, Cooper-Hewitt, Smithsonian Design Museum, the Municipal Art Society of New York, Ashoka Youth Venture, and Bridges to Understanding. What she most enjoys in her work is designing transformative experiences that allow individuals to connect with themselves and the world.
Elizabeth is an entrepreneurial leader and educator with two decades of experience working at the intersection of design, education, and social change. Her work is rooted in a desire to awaken young adults to their passions and support them in realizing their full potential. A natural connector who excels at recognizing and building on individual strengths, she thrives in dynamic settings where she engages diverse stakeholders in developing and implementing vision and strategy that increase impact. She is passionate about inspiring others to find a sense of meaning and purpose in their lives and believes in the power of stories. Elizabeth holds an Ed.M. from Harvard Graduate School of Education, M.A. from Rhode Island School of Design, and B.A. from Haverford College.
Ask
"I'm looking forward to connecting with individuals doing inspiring work to tackle complex social issues, and sharing questions and feedback that help entrepreneurs think critically about their next steps."
Relevant Links
Sree Kolli is an Associate at the Partnership Fund for New York City. Prior to joining the Partnership Fund, Sree was a technology, media, and telecommunications investment banking analyst at J.P. Morgan where she evaluated various capital structures and advised companies on several M&A, spin-off, restructuring, and LBO transactions. She is a BBA graduate of the University of Michigan's Stephen M. Ross School of Business and holds a Certificate in Entrepreneurship from the University of Michigan's School of Engineering. At Michigan, she was the first female Student Body President and led several initiatives to promote student engagement, including the Och Women in Finance Initiative which sought to promote women in financial services. She currently serves as the Venture Capital Chair for the Michigan Ross NYC Alumni Club and is the Head of Strategic Partnerships for the Young Professionals Board of BoardAssist, the largest non-profit matching service based in NYC.
Ask
"I want to meet interesting companies and industry folks, and learn more about the VC space as a whole --- i.e., how can we help startups better."
Partners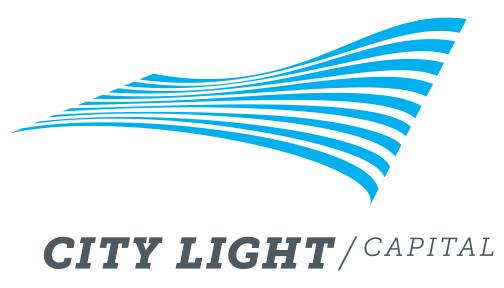 City Light Capital

Driven to solve today's most pressing social problems, City Light Capital is an early-stage venture capital firm dedicated to generating both strong financial returns and measurable social impact. While our primary focus is on identifying and investing in the best mission based entrepreneurs with the right solutions, we will occasionally act as entrepreneurs ourselves, creating companies that combine the right talent, capital, technology and models to further our mission.
Relevant Links

The New School's Impact Entrepreneurship Initiative (IEI)
The Impact Entrepreneurship Initiative (IEI) is a series of university-wide programs that support early-stage entrepreneurial leaders in developing the mindsets, skills, and sense of purpose needed to thrive in a rapidly changing world. The IEI aims to catalyze the creation of a more inclusive economy by making entrepreneurship education, resources, and networks more accessible to students from diverse backgrounds at different stages of the entrepreneurial journey. We envision a world that works for us all, in which individuals can do well by doing good, using their talents to help shape a more sustainable and equitable society.
Relevant Links

The Partnership Fund for New York City
Founded by Henry Kravis in 1996 and capitalized by New York's leaders of business and finance, our mission is to mobilize our investors' resources—their money, time and influence—to create jobs, spur new business creation and to expand opportunities for all of the city's residents and neighborhoods. We invest exclusively in New York City-based ventures—both for-profit and non-profit—with an overall job creation priority.
As an "evergreen" fund, realized gains are continuously reinvested. Since inception, the Fund has invested in excess of $150 million.
The city's business leaders help us to identify and support promising entrepreneurs, with hundreds of business leaders contributing annually on our sector advisory boards, investment evaluation teams and as judges and mentors in our programs.
The Partnership Fund Board is led by Co-Chairmen, Charles R. Kaye and Tarek Sherif. Maria Gotsch, President and CEO leads our team.
Relevant Links

TechHub NYC
TechHub is the global community for tech entrepreneurs and startups. We support the growth of over 750 companies across the world, whether they're founders getting started, or fast-scaling 50 to 100-person teams.
TechHub members build technology product businesses within a variety of industries and verticals. Our members benefit from the flexibility and freedom to build their businesses and develop their products how and when they want, with the consistent support of our dedicated teams and a community of like-minded peers.
We don't take equity, invest in or impose success metrics or membership time limits on our startups. We work exclusively with tech product startups and scale-ups by offering support tailored to the needs they have at each stage, from ideation to exit.



About Collectively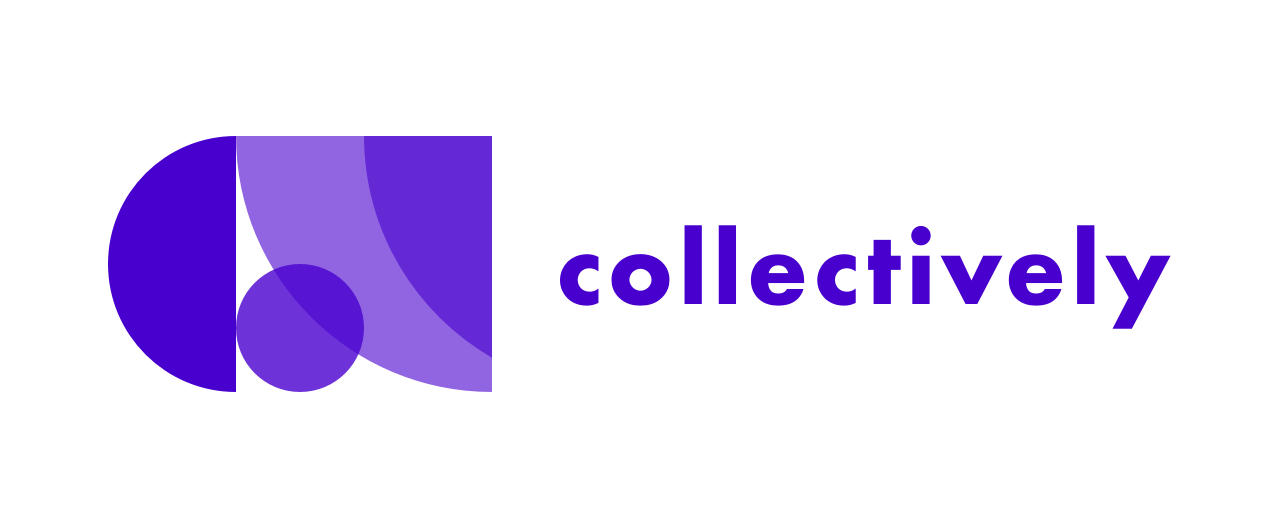 Collectively is an innovation partner that works with mission-driven founders to build technology companies that create a more equitable, sustainable, and inclusive future.
Through connections, education, and in-house product design and engineering, we work side-by-side with founders who truly believe in leveraging the power of business and technology for good.
Relevant Links