Description
In Conversation with Doug Gurr, Amazon
Technology and the internet have only just begun to show their potential.
They are changing the way we communicate and interact with one another, the way we discover and fulfil the experiences, interests and hobbies we enjoy, and the way we find and buy the products and services that we want and need.
And this is why at Amazon it's always "day one".
At this event, Amazon's UK country manager Doug Gurr will discuss the company's innovative work to raise the customer experience bar, the core principles that drive its growth, and why he believes levelling the playing field through open access to growth opportunities for small business and content creators is key to Amazon's success.
The event is chaired by Julian Birkinshaw, Professor of Strategy and Entrepreneurship at London Business School.
18.30 Registration | 19.00 Start | 20.00 Drinks Reception | 21.00 Close
The speakers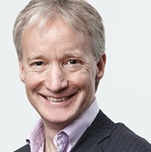 Doug Gurr, UK Country Manager, Amazon
Doug Gurr is UK Country Manager for Amazon and is responsible for leading the company's UK strategy, consumer e-commerce business, digital content and device offerings, as well as helping to guide Amazon's UK innovation programmes.
Prior to his current role, Doug was China Country Manager for Amazon, having joined the company in 2011 as Vice President of the Hardlines division for Amazon.co.uk. Previously, he was an Executive Director at Asda, and before that was CEO of Blueheath Holdings, a company he founded and saw through to its listing on London's AIM market. Earlier in his career, he was a partner at McKinsey & Co.
Doug is currently Chairman of the British Heart Foundation and a Trustee of the Landmark Trust. He has Bachelor's and Master's degrees in Mathematics from the University of Cambridge and a PhD in Theoretical Computing from the University of Edinburgh.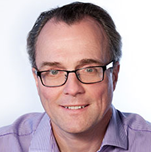 Julian Birkinshaw, Professor of Strategy and Entrepreneurship, Deputy Dean (Programmes), London Business School
Professor Julian Birkinshaw was ranked 43rd in the 2015 Thinkers50 list of the top global management thinkers. His main area of expertise is in the strategy and organisation of large corporations, and specifically such issues as innovation, corporate entrepreneurship, strategic agility and headquarters-subsidiary relationships. Find out more.