Description
Yale Alumni Association and YaleWomen NYC present
In Conversation:
Access & Impact of Women on Corporate Boards

Join us on Wednesday, May 13th as we analyze the current status of women on Fortune 500 Boards, explore the challenges women face in obtaining board positions, and share success stories of female corporate directors. Uniquely, the panel will conclude by interacting with the audience to develop collaborative strategies to help women obtain corporate board seats. You do not want to miss this fascinating conversation!
Speakers: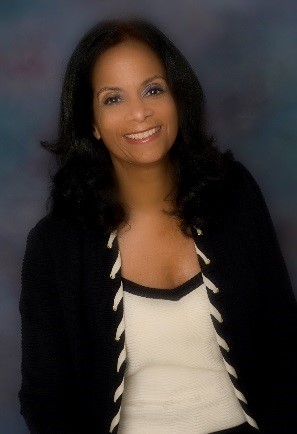 Dr. Akosua Barthwell Evans is the Founder and Chief Executive Officer of The Barthwell Group. Prior to launching The Barthwell Group, Dr. Evans was an accomplished banker, lawyer, and management consultant. In addition, throughout her career, Dr. Evans has provided leadership to a variety of not-for-profit organizations throughout the United States through her board service.
As a Managing Director at JPMorgan, Dr. Evans developed, launched, and managed two national businesses: Diversified Client Services (which successfully increased the number of diverse high net worth individuals and organizations in the Private Bank) and the Endowments and Foundations Practice (which built an asset management business for not-for-profits with endowments exceeding $400 million). In addition to her professional responsibilities while at JPMorgan, Dr. Evans developed a Financial Management Institute for the CEOs of Historically Black Colleges and Universities ("HBCUs"). Dr. Evans attained five securities licenses while at JP Morgan.
As a securities and corporate attorney, Dr. Evans advised Fortune 500 corporations on initial public offerings, debt financings, project financings and acquisitions in the United States, Asia, Latin America, and Scandinavia.
As a management consultant at Coopers & Lybrand, Dr. Evans assisted clients with business and strategic planning, feasibility studies, and obtaining financing. She became the first woman manager in the consulting practice of Coopers & Lybrand's Detroit office.
Dr. Evans has served on prestigious not-for-profit boards throughout the United States, including, but not limited to, the Yale Law School Fund Board, the Yale Law School Executive Committee, the Trustee Committee on Education, The Museum of Modern Art, the American Folk Art Museum, the Romare Bearden Foundation, the Mary Reynolds Babcock Foundation (North Carolina), Bennett College for Women (North Carolina), Babcock School of Management of Wake Forest University, Detroit Science Center, Hutzel Hospital (Detroit), and the Founders Junior Council (Detroit Institute of Arts). Dr. Evans is the Founder and served for many years as the chairperson of The Friends of Education at The Museum of Modern Art, in New York City. The Friends of Education has been frequently cited as a model for increasing diversity. In addition, Dr. Evans has organized three scholarship funds benefiting African-American students at higher education institutions throughout the United States.
Dr. Evans has won numerous awards, including: One of the 25 Most Influential African-American Women in Business (2002), Cross Border Award (2005), Distinguished Black Woman Award (2001), recognition by The Museum of Modern Art (2004), recognition by the Thurgood Marshall College (2004), and the "Entrepreneur Leadership Award" (2011).
Dr. Evans is a graduate of Barnard College and Yale Law School where she was a Co-Marshall of her class and won the Edward R. Robbins Memorial Prize for her writing. She holds a Ph.D. and M.Phil. from Columbia University.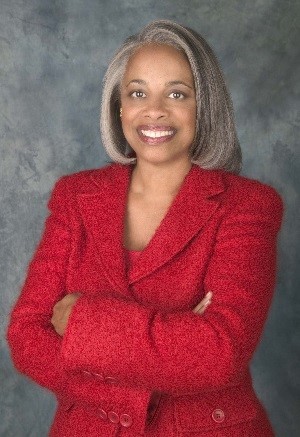 Ann Fudge is Former Chairman and CEO of Young & Rubicam Brands, a global network of pre-eminent companies across the full range of marketing communications. Young & Rubicam Brands companies include Y&R (advertising), Burson-Marsteller (public relations/public affairs), Wunderman (direct and database marketing), Landor Associates (brand consulting and creative design), Sudler & Hennessey (strategic healthcare communications) and Cohn & Wolfe (public relations) among others.
Prior to Young & Rubicam Brands, Ms. Fudge served as President, Beverages, Desserts and Post Division – a $5 billion unit of Kraft Foods. She served on Kraft's Management Committee and has managed many businesses including Maxwell House Coffee, Gevalia Kaffe, Kool Aid, Crystal Light, Post cereals, Jell-O desserts and Altoids. Before joining General Foods, she spent nine years at General Mills, where she began as a Marketing Assistant and rose to the level of Marketing Director.
She serves on the Board of Directors of General Electric, Novartis, Unilever, and Infosys. Ms. Fudge is a trustee of the Brookings Institution and serves on the Boards of the Rockefeller Foundation, the Council on Foreign Relations, the Finance Committee of the Harvard University Corporation, and is Chair of the U.S. Program Advisory Panel for the Gates Foundation. She has served as Vice Chair of the Harvard Board of Overseers, on the Board of Catalyst, the NY Philharmonic and on the Board of Governors for the Boys and Girls Clubs of America. She has also served on the Board of the Federal Reserve Bank of New York, Liz Claiborne, Allied Signal, Honeywell, and Marriott International.
In February, 2010 President Obama appointed Ms. Fudge to serve on the National Commission on Fiscal Responsibility and Reform which issued it's Report, "The Moment of Truth", in December, 2010. She currently serves on the Foreign Affairs Policy Board of the U.S. State Department.
Ms. Fudge has received the Matrix Award for Advertising from New York Women in Communication and was a recipient of the NY Executive Council's Ten Awards for leadership and innovation in business. She was named one of Time Magazine's Global Business Influentials. Among her other honors are Leadership Awards from the Minneapolis and New York City YWCA, an Alumni Achievement Award from Harvard Business School, a Lifetime Achievement Award from Ebony magazine, and a Legacy Award in Business from Black Enterprise magazine. She has been profiled in Black Enterprise, Business Week and The New York Times, among others and named by Fortune magazine as one of the 50 most powerful women in American business.
Ms. Fudge received her BA from Simmons College and her MBA from Harvard University Graduate School of Business. Ms. Fudge is married and has two sons and five grandchildren.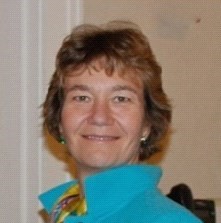 Laura Grondin is President & CEO of Virginia Industries, Inc., a privately-held industrial products company headquartered in Rocky Hill, CT. Through its subsidiaries Bingham & Taylor, Hartford Technologies, Precision Threaded Products and VI Facility Services, the company supplies a diverse range of products including meter and valve boxes, balls, bearings, and components to the gas and water, automotive, aerospace and industrial markets. The company operates manufacturing and distribution facilities in the US and in China.
Ms. Grondin currently serves on the Board of the American Foundry Society (Regional Vice President), The Committee of 200 (Chair-Elect and Secretary), and YaleWomen, Inc. (Chair). She is a member of the New England Advisory Council to the Federal Reserve Bank of Boston. She is an active participant in Vistage, an international organization of CEOs.
Ms. Grondin earned her B.A. from Yale University in 1985.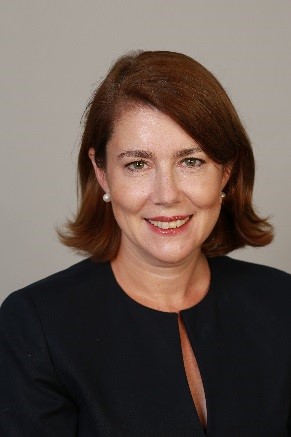 Brande Stellings leads Catalyst's Corporate Board Services, which works to advance gender diversity in corporate boardrooms around the world. Ms. Stellings joined Catalyst in 2005, in its global strategic consulting practice, where she conducted engagements for professional services firms and advised Fortune 500 companies on the creation and implementation of business-driven diversity and inclusion strategies, with a focus on the advancement of women. Ms. Stellings speaks frequently to corporate audiences and the media as an expert on women's leadership and diversity. She has been quoted in publications including Fortune, PBS NewsHour, The New Republic, BusinessWeek and the American Lawyer.
Ms. Stellings practiced law at NBC Universal Inc., where she served as Vice President, Litigation, and was co-leader of the award-winning New York/New Jersey chapter of the GE Women's Network and a member of NBC Universal's Affinity Council. Prior to NBC, she worked at Cravath, Swaine & Moore as a litigation associate. Ms. Stellings received her JD cum laude from the Harvard Law School and graduated magna cum laude from Yale College.
Ms. Stellings serves on the Board of Directors of Legal Momentum (The Women's Legal Defense and Education Fund) and the Akanksha Fund Inc., which supports education in India. She formerly chaired (2007-2010) Women in the Profession, a committee of the New York City Bar Association.
---
6:00 pm - Reception With Light Fare

7:00 pm - Panel Discussion

Questions? Please contact Jeannie Daniel at jeannie.daniel@yale.edu.
*All ticket sales are final for this event
---

Save the Date: May 21st at 6:30pm YaleWomenNYC will host a conversation with Patti Russo, Director of the Women's Campaign School at Yale. Details to follow.