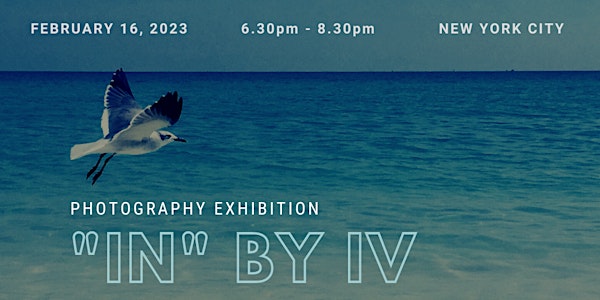 "IN" by IV - photography exhibition
Photography exhibition opening of internationally-acclaimed choreographer Iva Iordanova
When and where
Location
Consulate General of Bulgaria 121 East 62nd Street New York, NY 10065
About this event
Dear all -
I am hoping that 2023 has already brought some special moments into your life and I wish that the rest of the year will be filled with excitement and joy.
I am absolutely delighted to invite you to the opening of my first photography exhibition "IN' by IV in New York. The event will take place on Feb 16, from 6.30pm to 8.30pm at the Consulate General of Bulgaria in New York. Our Consul General, Mr. Angel Angelov, has been incredibly generous in opening the doors of the building for my exposition.
The exhibition will be displayed in 3 parts - "In Bloom", "In Blue" and "In Love" and includes 72 shots taken over the last 5 years. All of the prints will be available for sale and the funds raised will be donated to the "Bulgaria of the Future" foundation that I started in 2021 in support of the arts, education and the development of active civil society.
I am happy and truly grateful that, after the successful presentation of the exhibition in Bulgaria in December of last year, I can now share it with my friends and the public here in New York. I hope you will be able to share in this special moment with me and I am looking forward to seeing you on Feb 16.
Much love,
Iva