In this workshop you will make your own fermented pickles -- think deli style sour pickles -- and learn about other fermented vegetables.
About this event
You've eaten pickles all of your life. Besides cucumbers there are pickled okra, green beans, beets, and onions. You use them to spice up your sandwiches and salads. And now, you can make them yourself!
Liane Paulson of Wow Wow, LLC will demystify the pickle making process. She will take you step by step through the fermentation process of how those kosher dills are made that you find at the deli. Plus a few other fermented vegetables to satisfy your pickle cravings.
If there is a particular vegetable besides cucumbers that you would like to ferment, have it available at the workshop and we'll discuss it and hopefully get you fermenting that too!
Recipe(s) and equipment list will be provided one week in advance. Nothing fancy, expensive, or out of the ordinary. Basically cucumbers, water, salt, and spices (mustard seed, coriander seed, dill seed, peppercorns).
The workshop will be held over Zoom. Link will be provided through Eventbrite reminders.
We will do all preparation together.
If you don't have the necessary ingredients or equipment, join us anyway! The more the merrier!
80% of all donations will go to JK Community Farm (www.jkcommunityfarm.org). $20 donation recommended, though you can always donate more.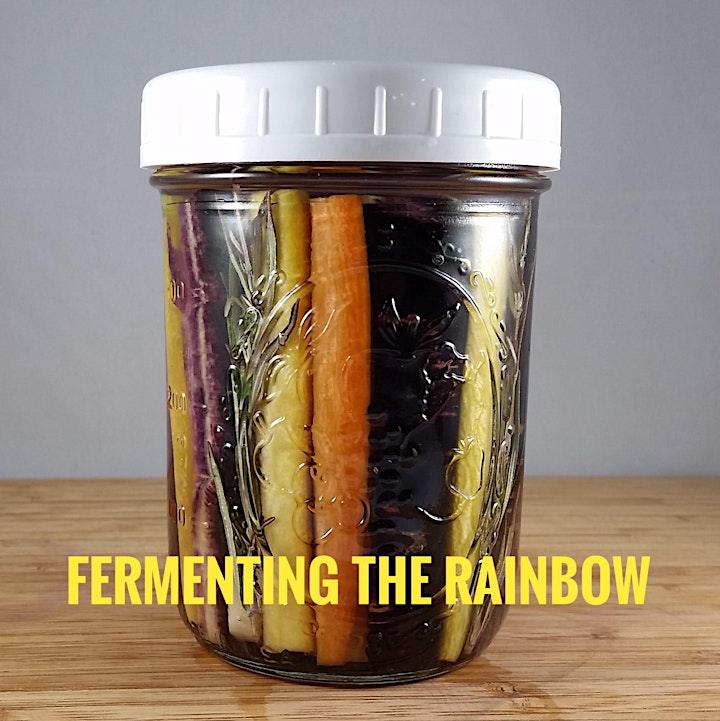 Organizer of In a pickle -- Fermented Pickle (and other vegetables) Workshop