About this Event
Join us for the film and "Tertulia Flamenca", an after-film discussion facilitated by Dr. Erica Acevedo-Ontiveros about the modern/contemporary flamenco movement.
TRAILER-https://vimeo.com/289512676
The spectacular avant-garde choreographies of flamenco dancer Rocío Molina have electrified audiences around the world. Her extravagant, mesmerizing and mostly improvised pieces combine traditional Flamenco with modern-dance, avant-garde theatrics, objects, paint, and eclectic music compositions.
Impulso is an intimate portrait of Molina, one the dance world's most passionate artists, as she travels the world to perform her improvised "impulsos" at unusual venues ranging from prisons to modern art museums. Now Molina must prepare for one of her most challenging works ever for a new show at Chaillot National Theater in Paris. Despite Molina's unconventional stagings and artful theatrical setups, she remarkably manages to maintain her connection to Flamenco's rich history and traditions.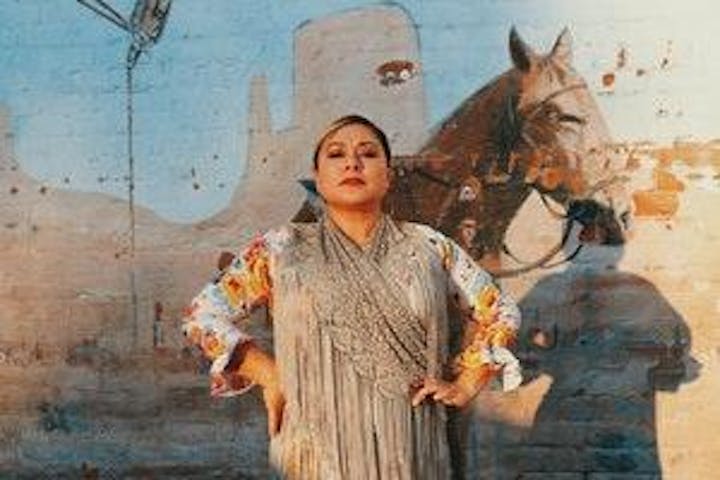 The mission of Flamenco Por La Vida is to build an understanding of and appreciation for Flamenco in Arizona by presenting festivals and professional flamenco performances, engaging diverse communities and offering classes to students of all ages, races and economic backgrounds.
No Festival Required began with a sheet strung between two poles, a borrowed projector, a willing art-space, and an hour's worth of short films gathered from great local and national directors. Feature-length documentaries, narratives, and experimental and subversive packaged shorts shows are now the main focus, programming venues as varied as the Phoenix Art Museum and the Superstition Dairy farm!