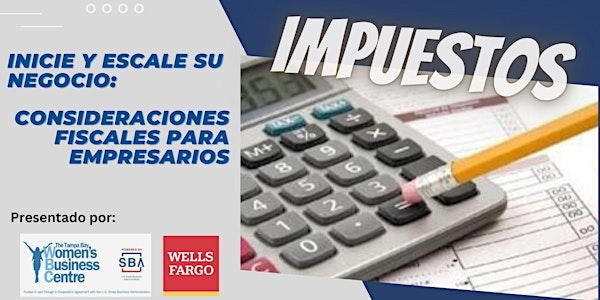 Impuestos y consideraciones fiscales para su negocio
Este webinar revisará las responsabilidades contables y fiscales básicas que las pequeñas empresas deben establecer en sus impuestos.
By The Tampa Bay Women's Business Centre
Date and time
Thursday, February 2 · 8 - 9am PST
About this event
Este webinar revisara las responsabilidades contables y fiscales básicas que las pequeñas empresas deben establecer y las oportunidades que podrían estar a su disposición para los propietarios de negocios.
El flujo de efectivo y las ganancias es un elemento vital para cualquier negocio. Los dueños de negocios son responsables de hacerle seguimiento a dichos indicadores y tomar decisiones comerciales importantes que pueden significar la sobrevivencia de la empresa. Esta presentación proporcionará información sobre cómo identificar y realizar un seguimiento de los gastos comerciales, planificar y administrar los impuestos federales, y comprender su anexo C y los formularios de impuestos relacionados (es decir, 1099).
*Se harán adaptaciones razonables para personas con discapacidades si se solicita con al menos dos semanas de antelación. Póngase en contacto con el Centro de Negocios para Mujeres de Tampa Bay para obtener más información: tbwbc@thecentre.org.
We are pleased to offer this webinar free of charge, but donations are always welcome. To make a donation, please visit the link below:
Presenter:
Laura Zárrate
CPA MAcc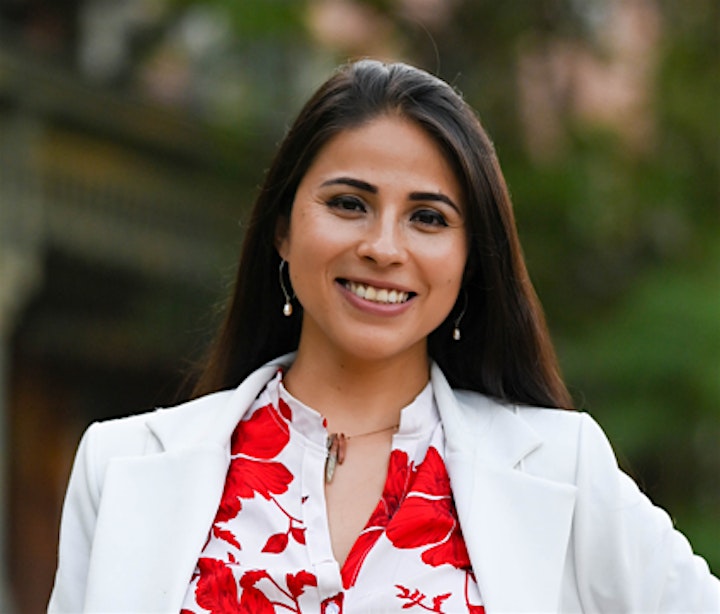 Después de trabajar en algunas de las firmas de contabilidad más grandes del mundo, así como en empresas nacionales y locales, menos de una década, Laura fundó Athena CPAs & Advisors en el 2018 para impactar el mundo de las pequeñas empresas al ayudar a los empresarios a escalar sus negocios a través de la claridad financiera. La firma brinda preparación de impuestos, planificación fiscal, servicio de CFO virtual, estrategia comercial y consultoría.
Con nuestra experiencia diversa en varias industrias, Laura y su equipo han podido desarrollar un modelo de negocios más equitativo, eficiente y exitoso que asiste a las empresas a superar los grandes desafíos que experimentan en crecimiento. Laura se esfuerza por construir una organización innovadora que ofrezca valor, excelencia y empoderamiento financiero a sus clientes utilizando la última tecnología.
Con Athena, Laura he creado una firma de CPA como ninguna otra que se enfoca en la educación financiera, el empoderamiento de las comunidades y sus clientes. A través de su trabajo, Laura ha podido impactar varios sectores en Tampa, New Mexico, e Illinois y otras comunidades atraves de Hispanic Professional Women Association (HPWA), The New Mexico WESST SBA Women Business Center, Arriba Familia y Future Cycle Breakers.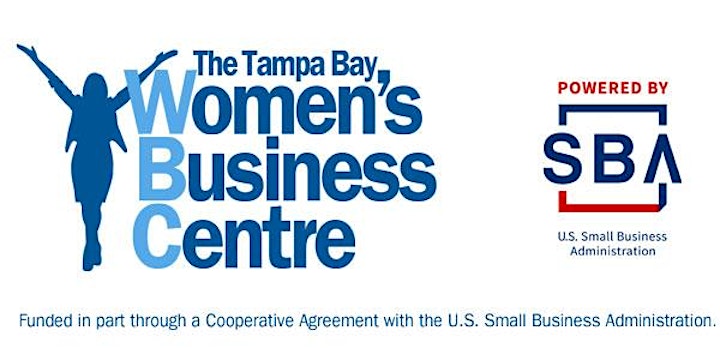 About the organizer
The Tampa Bay Women's Business Centre (WBC), is part of a national network of WBC's dedicated to helping female entrepreneurs to launch and grow their own businesses.
Funded through the Federal office of Women's Business Ownership, our team of professionals help women with training and coaching in entrepreneurial readiness, business plan development, networking, strategic planning, finance preparedness, career transition and access to capital.
From registering your business to hiring your first employee, we're here to help you start and grow your local small business.
Tampa Bay Women's Business Centre is a WBC resource partner, funded in part through a cooperative agreement with the Small Business Administration (SBA). The Office of Women's Business Ownership's mission is to establish and oversee a network of Women's Business Centers (WBCs) throughout the United States and its territories. Through the management and technical assistance provided by the WBCs, entrepreneurs – especially women who are economically or socially disadvantaged – are offered comprehensive training and counseling on a vast array of topics to help clients start and grow their own businesses.
It is currently the only WBC funded in part through a Cooperative Agreement with the U.S. Small Business Administration (SBA) on the West Coast of Florida serving the needs of start-ups and existing women-owned business in our area. All opinions, conclusions, and/or recommendations expressed herein are those of the author(s)/guest presenter and do not necessarily reflect the views of the SBA and The Women's Business Centre.
For more information on the the following: