Description
Improvised UX
Workshop on Body Language and Improv for User Research
The need to adapt and be flexible within product research has never been greater, but this soft skill is not easily taught or quickly learned. Research is planned and then reality sets in with real-world variables, participant needs, and unforeseen hurdles. Flexibility is a requirement. This flexibility starts with an ability to read your audience's body language and to pivot as needs shift. Yield to the highest offer. Always say YES. Alway raise the bar. These are three of the core components to improvisation in comedy. They are also three pillars to a good research session.
As a workshop, the session will introduce improv and body language as tools to be called on during user research. This session will shake the cobwebs off our bodies. Through Bodystorming and other improv games participants will engage with the space around them and will learn the basics of improvisational comedy and how it can directly translate back to work in the office and with clients alike. By discussing our behavior during these sessions we will gain immediate understanding of how body language impacts the behavior of those around us.
This session will explore the fundamentals to improv and body language as a means to strengthen research initiatives. Participants will walk away with:
An understanding of the fundamentals of improv and body language

An understanding of applications to the field of UX as a team building tool, for research, and for idea generation

Real world practice and sample exercises with an understanding of how different techniques can be adapted for different phases of projects. 

Workshop Synopsis/Outline

Each hour is broken down as a:

5-10 minute warm-up activity

10 minute presentation

10-15 minute activity

15-20 minute discussion

10 minute break/overflow/etc

Improv Intro and Warmup


Warmup Exercise - Introductions/Approach

Intro to Improv Presentation - Attendees will be introduced to the fundamental tenants of improv and how they translate to creative studios. 

Improv Game 1 - An hands on exploration of improv in it's true form

Improv, Body Language, and IA


Improv, Body Language, and IA Presentation

(20) Improv Game 2 - Attendees will practice improv games that apply directly to the design process. 

Practical Application of Improv


Secrets to Improv Presentation

Improv Game 3 - Attendees will have an opportunity to craft their own improv experience 

Closing/Wrap Up

This workshop will include coffee, a light continental breakfast, and lunch. There are limited spots available so reserve yours today!

About the Instructors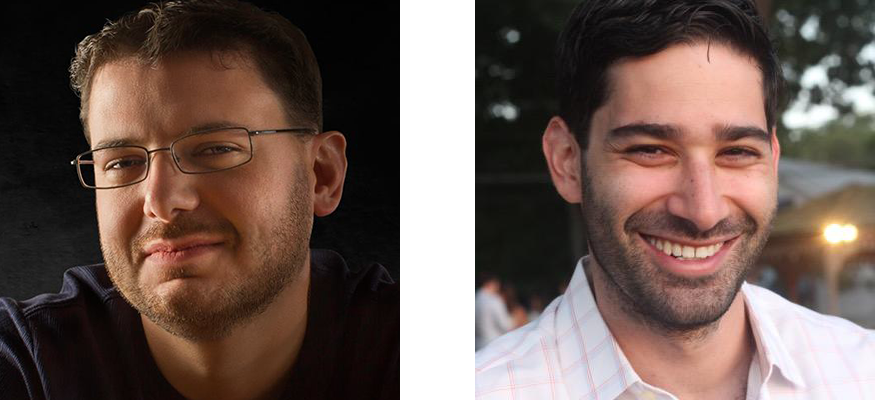 Brad Nunnally (@bnunnally) and David Farkas (@dafark8) co-authored UX Research: Practical Techniques for Designing Better Products. Brad, a user experience designer out of St.Louis, MO, regularly speaks on research methods, design techniques, and strategy. His work over the last decade includes research, modeling, design, and testing spanning financial, healthcare, public utilities, and pharmaceutical industries. David, similarly, is a user experience designer in Philadelphia, PA whose career has spanned in-house and a variety of consultancies. With experience building complex business systems and consumer products, David shares process and techniques, including those about research and improv, within the local and national community.
---
A Very Special Thanks To Our 2017 Sponsors