Improving your Healthy Lifestyle with Digital Health Innovation

Thursday, September 10, 2015 from 6:30 PM to 9:00 PM (PDT)
Event Details
 Speakers
Ruchita Sinha  Director, GE Ventures
Patrick Ruane SVP of R&D, Chrono Therapeutics
David Matly VP of BD, Chrono Therapeutics
Agenda
6:30 pm Check in, & Networking
7:00 pm Introduction
7:15 pm Keynote from Chrono Therapeutics
8:00 pm Keynote from GE Ventures
8:45 pm Adjourn
Event Introduction
The excitement of mHealth continues. We started with the 2015 mHealth Trends in the first quarter and provided a platform for healthcare startups to present and demonstrate their exciting ideas, products and technology in the first half of the year. In this session, we will focus on the innovation in wellness and how this can help people changing to a healthier lifestyle.
What are the new ideas and technology that can help people change their behavior like stop smoking, eat healthier, etc. What would be the market opportunities and the business model?
How can this attract the investor and what would the VCs see these as the opportunities or justanother technology in digital health?
Please come and join us for another exciting and educational night.
Speakers Bio
Ruchita Sinha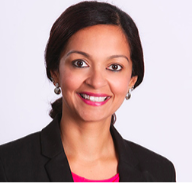 Director, GE Ventures
Ruchita Sinha is a Director on the GE Ventures team based in Menlo Park, CA. In this role, Ruchita is involved in investments and partnerships with healthcare startups. She specializes in innovative partnership models that enable startups to scale and drive growth for GE. Ruchita oversees GE's investments in Caremerge, HeartFlow, CheckCap, Nanosonics and also serves as an advisor to StartUp Health and Rock Health. Ruchita has more than 15 years healthcare experience in pharma, biotech, medical devices, and healthcare IT. Prior to joining GE, Ruchita was a Director in Pfizer's Corporate Strategy & Portfolio Management group, and a management consultant with LEK Consulting. Ruchita started her career with Maxygen, an early stage biotech company.
She holds an MBA from the University of Chicago, an MS in Cellular and Molecular Biology from the University of Wisconsin-Madison, and a BS in Biochemistry from Mount Holyoke College.
Patrick Ruane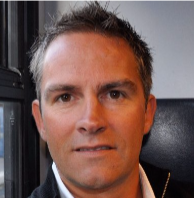 Senior Vice President of R&D, Chrono Therapeutics
Dr. Ruane has nearly 2 decades of experience in drug delivery for combination medical devices. He most recently served as Vice President of R&D at CV Ingenuity (acquired by Covidien) and has held various positions in R&D at Xtent, Cook Group and Navigant Biotechnologies.
Dr. Ruane received his primary degrees in Chemistry from The Galway-Mayo Institute of Technology and Trinity College Dublin, his Ph.D. from University College Dublin and Post-Docs at University of Toronto and The Johns Hopkins University. He is published extensively in both the academic and patent literature.
When & Where

Innospring Inc.
2901 Tasman Drive
#107
Santa Clara, CA 95054


Thursday, September 10, 2015 from 6:30 PM to 9:00 PM (PDT)
Add to my calendar
Organizer
SVCWireless (硅谷中国无线科技协会), co-hosted by ZCC-USA and AngelGlobal
About SVCWireless
Silicon Valley-China Wireless Technology Association (SVCWireless), founded in 2000, is the leading non-profit, non-bias independent professional association bridging the technology industries between China and the United States. With 30+ alliance and 5000 members, SVCWireless is an open association that promotes innovation, entrepreneurship, venture investment, and networking to benefit its members. Our website is http://www.svcwireless.org.
关于硅谷中国无线科技协会
硅谷中国无线科技协会(SVCWireless)成立于2000年,是沟通中美无线、移动产业的最大的非营利、无倾向性独立的专业组织。在30多个合作伙伴和5000多名会员的支持下,硅谷中国无线科技协会长期以来倡导创新、创业、创投,并为会员和业界专业人员提供良好的交流平台。
Improving your Healthy Lifestyle with Digital Health Innovation