Improving Your Financial Literacy with Jennifer de Thomas

Wednesday, May 1, 2013 from 6:00 PM to 8:30 PM (PDT)
Event Details
About the Seminar:
You didn't go into business for yourself to study cash flow, budgeting, retirement planning, financial statements, taxes, or insurance. Consequently the "business" side of your business has taken a back seat to everything else, until it comes screeching to the front in the form of late bills, tax penalties, flood, fire or even the bank that says no to the line of credit you really need to expand for lack of solid financial statements.
Your business thrives on your creativity, hard work, ingenuity, grit, and yes, financial planning. While you focus on the brain and brawn of your business, don't put off building the infrastructure that will enable you to pay your bills on time, satisfy the tax man, tuck away for a rainy day, and make your enterprise attractive to those who want to invest in a winning proposition, you.
Learn how financial planning does not have to be a complex chore more suited to those who already have "finance." Financial planning also does not have to be complicated to execute, nor costly to set up. In fact, once you tackle your plan, you will be able to stop worrying and begin acting in your own best interest. Set up your buckets, including your savings, your taxes, your retirement, cash flow and budget, to best align money with your goals, both business and personal. If you take your business seriously, then take the money side of your business seriously.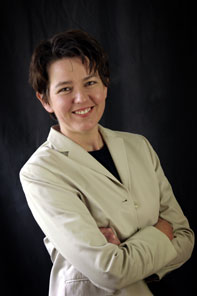 About the Presenter:
Jennifer de Thomas thrives on organizing people's financial lives so they are free to concentrate on what they love to do. Planning is fundamental to the integrity of your financial life. Everyone, whether they are just starting out, just starting over, or just starting to retire, benefits from a plan that accounts for each piece of their financial puzzle, not just their portfolio. Identifying priorities, uncovering underlying relationships to money and aligning values with their hard earned savings is at the top of her priorities.
Ticketing Details:
Admission is $20 in advance and $25 at the door. Save by purchasing seminars in a 4-pack for $60. Or consider becoming an Annual Subscriber for $100, which gives you the joy of attending unlimited seminars for one year!
Already a subscriber? Simply click "Enter Discount Code" above the "Order Now" Button, type your unique discount code, and click "Apply Discount."
When & Where
43 SW Naito Parkway
Portland, OR


Wednesday, May 1, 2013 from 6:00 PM to 8:30 PM (PDT)
Add to my calendar
Organizer
Mercy Corps Northwest

Do you feel stuck in your business because of lack of information? Classes at Mercy Corps Northwest offer you a deep exploration in a range of business topics covering technology, marketing, finance, law, and more. Our classes give you actionable tools to apply directly to the business problems you are facing today. We also create a forum help you to connect with entrepreneurs just like you and develop a stronger network.
Classes are taught by professionals who are experts in their fields. They bring a diverse set of knowledge to the classroom, and are receptive to individual business problems. Learn more about our presenters.
Mercy Corps Northwest works to assist motivated low-income individuals improve their lives through starting or expanding a small business. We provide funding, matched savings and other services that help clients increase their economic self-sufficiency through self-employment. 
More information on Mercy Corps Northwest and our other services can be found at www.mercycorpsnw.org
Stay up-to-date by signing up for our newsletter! Email Address:
Improving Your Financial Literacy with Jennifer de Thomas