Improving the Patient Experience: A Forum on Consumerism, Quality, and Cost...
Description
Please join Boston Young Healthcare Professionals (BYHP) for our third annual healthcare conference! We've assembled a group of accomplished healthcare leaders from all around greater Boston to engage in dialogue around this years conference theme: Improving the Patient Experience: A Forum on Consumerism, Quality, and Cost Containment.
The conference will include two keynote speakers, as well as four panel discussions exploring:
The Ascent of Patient Consumerism

Delivering Quality Care in a Complex System

Technology and Big Data: Refreshing the Care Team Experience

Health Policy Impacting Patients
Some of the speakers you will hear from include:
Secretary Alice Bonner, Massachusetts Secretary of Elder Affairs
Audrey Gasteier, Chief of Policy and Strategy at the Massachusetts Health Connector
Austin Frakt, Health Economist, Associate Professor (Boston University, Harvard University, University of Pennsylvania), Founder and Editor in Chief of The Incidental Economist
Barbara Fain, Executive Director of the Betsy Lehman Center for Patient Safety
Brian Flynn, Principal and Northeast Health Leader at EY
Chris Louis, Assistant Professor of Health Law, Policy and Management, Boston University School of Public Health
Connie CrowleyGanser, Senior Director Healthcare Quality and Patient Safety at Beth Israel Deaconess Hospital
Danny Yagoda, Vice President of Customer Success at Avant-garde Health
Girish Venkatachaliah, Vice President Data Strategy, Analytics and Machine Learning at athenahealth
Jay Desai, Chief Executive Officer (CEO) at PatientPing
Jay V. Patel, Clinical Transformation Officer (CTO) at Seniorlink
John Halamka, Chief Information Officer (CIO) of the Beth Israel Deaconess Medical Center, Chief Information Officer (CIO) and Dean for Technology at Harvard Medical School
Dr. Kevin Churchwell, Executive Vice President of Health Affairs and Chief Operating Officer (COO) at Boston Children's Hospital
Katie McGraw, Vice President, Healthcare Practice, SHIFT Communications
Mary Cramer, Chief Experience Officer and Executive Director, Organizational Effectiveness at the Massachusetts General Hospital and the Massachusetts General Physicians Organization
Michael Palantoni, Director Product Management (Patient Network Services) at athenahealth
Mike Deehan, WGBH News' State House Reporter
Mike Cannella, Legislative Director and Legal Counsel, Office of Senator James T. Welch at Massachusetts State Senate
Rob Schultz, Chief Executive Officer (CEO) at Tunza
Shelly Anderson, SVP Strategy and Operations, Brigham Health
Susan Edgman-Levitan, Executive Director John D. Stoeckle Center for Primary Care Innovation at Massachusetts General Hospital
Timothy O'Neill, Committee Director, Joint Committee on Health Care Financing for the Commonwealth of Massachusetts
Schedule
Conference 8:30am – 4:00pm
Closing remarks and a networking session from 4:00-6:00pm
Additional Information
NonProfit Center parking and directions
Suggested dress code: Business Casual
Breakfast and lunch will be provided. At the end of the conference, BYHP will also host a networking session (first drink will be provided for).
Sponsors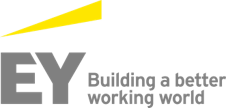 If you have any further questions, please contact us at conference@byhp.org