Description

Join Us for a Spotlight on a Decade of Work in India:
Smallholder farmers are crucial to the economic vitality of rural India. In 2008, the Sehgal Foundation, The Mosaic Company, and The Mosaic Company Foundation recognized an opportunity to collaborate with village communites through the Kristi Jyoti Project. Kristi Jyoti, which translates as "enlightened agriculture," focuses on three priorites: agricultural improvement, water management and education. Join us at the World Food Prize to hear an esteemed panel discuss successes with a decade of work through community-generated solutions that improved the lives of over 60 villages in rural India.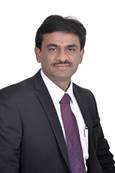 Dr. Shashikant Bhende
Country Agronomist
The Mosaic Company
Shashi has a rich and diverse experience of over 14 years across entire Agri value chain - from New Product Development, New Market Expansion, Strategic Planning, People Development to working in establishing downstream output linkages. Currently he is serving as Country Agronomist in Mosaic India Private Limited, India since 2010. He is also leading "Sales" for South India as an additional responsibility, over and above the scope of new product development in Mosaic India. He is managing Mosaic India's Corporate Social Responsibility initiative, "Krishi Jyoti (Mosaic Village Project)"; in Mewat area of Haryana & Rajasthan focusing on Agriculture, Water & Education in India. He was a Manager, Research and Development at Deepak Fertilizers and Petrochemicals Corporation Limited, Pune, India from 2006 to 2010. Worked extensively in West, North, Central & South India with deep insights of challenges and opportunities of Indian farmers and channel partners. Experience of working in global environment and good insights of agriculture ecosystem in USA, Canada, Brazil, Europe, Indonesia, Malaysia, Israel & Australia. Exceptional collaborator with skills of working in a cross functional environment ranging from sales & marketing to other support functions as commercial and risk management.
He has presented 40+ papers in International/National/State level Seminar/Symposia. He has been the member of many National committees. He has been awarded as 'Presidential Award for Commercial Excellence' in The Mosaic Company and own many service awards during his career.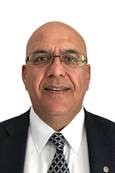 Jay Sehgal
Executive Vice President
Sehgal Foundation
Jay Sehgal serves as executive vice president of Sehgal Foundation in the US and as trustee of S M Sehgal Foundation in India. He represents Sehgal Foundation on the board of Ashoka Trust for Research in Ecology and Environment and serves on the board of Hytech Seed India Pvt. Ltd. After earning degrees in Business Administration/Management Information Systems with emphasis on Computer Science from the University of Iowa, he was working in a private-sector information technology company when recruited by Proagro Seed Co. Ltd. in India. In 2001, Jay joined Dr. Suri Sehgal and Mrs. Edda Sehgal, who had established S M Sehgal Foundation in India. Jay served for several years as executive director during the seminal shaping and development of the organization. In 2008, with his wife Veena and two sons, Jay returned to Des Moines to represent Sehgal Foundation to American donor organizations and development institutions, create linkages with research organizations and foundations; attract volunteers and students from the US to work at the foundation to gain exposure to rural India, and more recently to focus on Transform Lives one school at a time, an initiative that combines the foundation's key programs in water management, agriculture development, and good rural governance to ensure that every schoolchild has a more promising future. On behalf of Sehgal Foundation, Jay was recognized with the 2017 Iowa Ag Leadership Award for outstanding service in agriculture by then Secretary of Agriculture Mr. Bill Northy. Jay will receive the International Impact Award from the University of Iowa on November 13, 2018 in Iowa City, IA.