Improving Sustainability – Money Saving Tips for Your Business

Wednesday, May 6, 2015 from 1:00 PM to 3:00 PM (EDT)
Event Details
Ross Nasonfrom KVCOG will moderate and give a brief overview of a host of services and practices that business owners could implement to save money and or increase sustainability.  These types of programs have many positive impacts for the businesses that employ them, some of which include:
Saving money!  From lower existing service fees for trash and other expenses to improved morale and productivity.
Increase customers though positive public relations and new partnerships
Create a new advertising campaign bases on your success story
Professional recognition as a leader in your business sector
Governmental recognition and potential access to various programs.
Victor Horton, Executive Director of the Maine Resource Recovery Association will talk about recycling, totes/Earth machines programs.   Additionally, market conditions for some of the recyclables, discussion on the retail plastic bag ban and give an update on what e-waste recycling and participation with the manufacturer funded program for small business waste in Maine.
Greg Williams from Agra Recycle Energy (ACE) will talk about waste reduction by capturing the valuable organics out of your waste stream and producing electricity.  www.agricycleenergy.com |
Central Main Disposal Mickey from CMD will present recycling and solid waste services that they have available for businesses and how they can offer varied services that will provide a recycling option and structure in ways that may not impact cost dramatically.
Brett Richardson from We Compost It!  Will talk about organics recovery and working with small business to initiate a potentially cost saving food composting program and the value of such programs for small business
 The Sponsor: New Dimensions FCU: There is a Difference!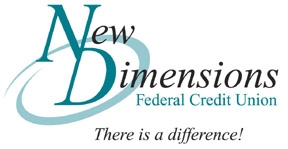 Throughout the years, New Dimensions Federal Credit Union has had many accomplishments and milestones to be thankful for and excited about. In 2005, New Dimensions FCU expanded on providing services to area Business Owners. 
The credit union knew it was important to start offering all of the same products and services that the typical account holder would receive, while keeping in mind the specific needs and flexibilities that a business account holder would want. 
Checking accounts, VISA Business Credit Cards, Online and Mobile banking, electronic statements, and business loans are available to suit ever changing and expanding banking needs. 
The Commercial Lending Program at New Dimensions FCU is a viable resource for business owners to help them attain their financial goals while reinforcing the concept that credit unions are a smarter choice for their money. 
The Business Officer, Brad Fisher, is available to answer any questions or concerns regarding what is needed and/or required to open an account as well as apply for a commercial loan - he can be reached at (207) 872-2771 or by email at bfisher@newdimensionsfcu.com.
Small Business Waterville is presented by the Mid-Maine Chamber of Commerce, TOCmedia, The Waterville Public Library Business & Career Center, Waterville Main Street and Kennebec Valley Council of Governments.
When & Where

Amici's Cucina
137 Main Street
Waterville, ME 04901


Wednesday, May 6, 2015 from 1:00 PM to 3:00 PM (EDT)
Add to my calendar
Organizer
As part of National Small Business Week, the U.S. Small Business Administration takes the opportunity to highlight the impact of outstanding entrepreneurs, small business owners, and others from all 50 states and U.S. territories. Every day, they're working to grow small businesses, create 21st century jobs, drive innovation, and increase America's global competitiveness.
Celebrate National Small Business Week in Waterville, Maine by attending the following events designed to educate small business owners, create networking opportunities and support small businesses throughout the greater Waterville area and beyond.