Description
The second event in our series of FREE professional development training and peer-to-peer support seminars for school staff and voluntary and community sector (VCS) providers. The training and seminar will support participants to increase the range and quality of extra-curricular activities (ECA) offered to pupils aged 5 to 14 years. ECA are educational activities offered outside normal school hours.
**You need to be a Learning Exchange member to qualify for this free event - visit www.learning-exchange.org.uk to join up. Membership of the Learning Exchange is free.**
We would like to help schools and VCS organisations demonstrate more clearly the impact that these activities have on pupils' attainment. To that end, we and our partners QiSS, 4Children and University of the First Age (UFA) are working for the DfE to support and enhance your provision.
VCS organisations will have the opportunity to showcase their contributions to a wide range of high-quality extra-curricular activities. A key focus for these seminars will be the opportunity to share practice by meeting with and learning from other colleagues working in the same arena.
What the day involves
Registration will take place between 9.00 and 9.30am. The morning will consist of a lively training session from UFA on how to improve the quality of your extra-curricular activities and see the difference they can make.
A light lunch will be served at 12.30pm.
The afternoon offers an opportunity to meet colleagues doing similar work in schools and academies in the South of England, to examine examples of good practice and explore how VCS organisations can help meet the needs of schools and their pupils. The day will end at 3.30pm.
Booking
As always, there are limits on numbers so please book early to avoid disappointment!
Please ensure that are a Learning Exchange member to attend this free event - visit www.learning-exchange.org.uk to join up. If you have any problems signing up, please call us on 020 7587 5092.
This event is also being run in Leeds on 25 January and Coventry on 1 February.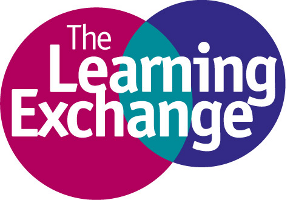 Organizer of Improving Outcomes Through Extra-Curricular Activities 2 (London)
The Learning Exchange is an online network for extra-curricular, extended, youth and children's services practitioners.
http://www.learning-exchange.org.uk/
It is owned by ContinYou. 

Registered charity number: 1097596 | Company limited by guarantee | Registered in England and Wales: 4652378 | Registered in Scotland: SCO41687 | Registered office: Unit C1, Grovelands Estate, Longford Road, Coventry, CV7 9NE