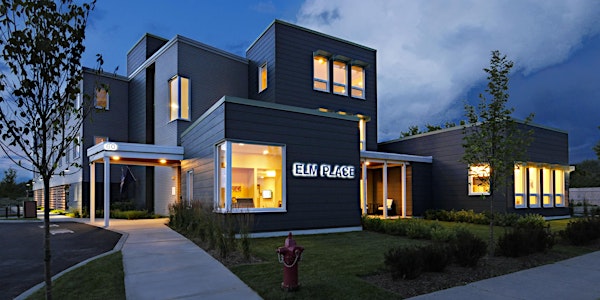 Improving Hot Water Systems in Multi-Family Buildings
Join the Burlington 2030 District for a webinar focused on improving the performance of hot water systems in multi-family buildings.
About this event
Reducing the Time-to-Tap is Just the Tip of the Iceberg: Improving Hot Water Systems in Multi-Family Buildings Provides Unexpectedly Large Benefits
Join the Burlington 2030 District and event co-sponsors for a special webinar focused on improving the performance of hot water systems in multi-family buildings.
As improvements in building envelopes and mechanical systems have reduced their impact on energy use, domestic water heating has become one of the most dominant energy uses in residential buildings. Similar improvements in plumbing fixtures and codes have reduced water consumption in buildings. However, the design of typical residential water distribution systems has not kept pace and consequently many residential systems are oversized. Oversizing a domestic water system increases energy use, water waste and the embodied energy and carbon of the plumbing system. We will present an alternative design methodology that results in a domestic water system appropriately sized for the population it serves, and will demonstrate its application in the redesign of a plumbing system for a multi-family building.
During this virtual lunch webinar, Gary Klein and Associates, Inc. will provide an introduction to how it is possible to increase customer satisfaction and energy and water use efficiency while simultaneously reducing first costs and operating costs. Case studies of constructed projects will be used to explain the principles. Apartment buildings in NYS (Meadows, Solara) and Philadelphia (Front Flats) will be highlighted. A live Q+A will follow the presentation.
Approved for 1 AIA Learning Unit | Approved for 1.0 CPHC CEU
Please RSVP by June 1! Zoom webinar call in details will be emailed to attendees before the event.
About the presenter, Gary Klein:
Gary Klein, President of Gary Klein & Associates, Inc. has been intimately involved in energy efficiency and renewable energy since 1974. One fifth of his career was spent in the Kingdom of Lesotho, the rest in the United States. Mr. Klein has a passion for hot water: getting into it, getting out of it and efficiently delivering it to meet customer's needs. After serving 19 years with the California Energy Commission, he has provided consulting on sustainability since 2008, with an emphasis on the water-energy-carbon connection. Mr. Klein received a BA from Cornell University in 1975 with an Independent Major in Technology and Society with an emphasis on energy conservation and renewable energy.
The International Association of Plumber and Mechanical Officials (IAPMO) recognized his efforts in 2014 presenting him their Green Professional of the Year award. In 2015 the Department of Energy awarded him the Jeffrey A. Johnson Award for Excellence in in the Advancement of Building Energy Codes.