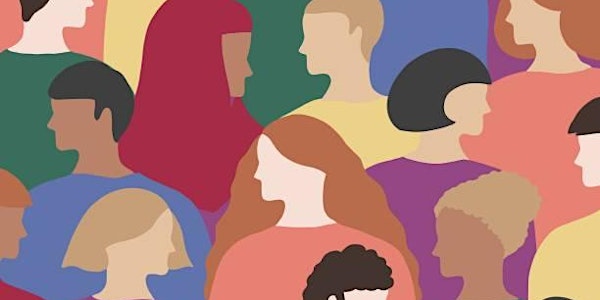 Improving Health Outcomes for Diverse Patient Populations: Language Justice
The goal of this workshop is to better equip providers with necessary tools to deliver equitable & culturally proficient health care.
About this event
Health Workforce Initiative presents:
Improving Health Outcomes for Diverse Patient Populations: From Access to Justice: Creating Multilingual Spaces
Language Justice/Language Access Workshop Description
This 3-hour workshop is designed to help health care providers that work with interpreters and translators. Language barriers between patients and health care providers can also contribute to disparities in health access and outcomes. Many health care providers have integrated interpreters and translators into their practices; however, interpreters and translators are only one part of creating a linguistically inclusive health care agency.
OBJECTIVES:
Understand and identify at least 2 best practices for working with interpreters and translators;
To understand and identify at least 2 aspects of the ethics of working with interpreters;
Describe at least 2 skills for creating inclusive multilingual interactions beyond the interpreter;
Identify at least 2 tools to assess current practices and how to utilize them to identify areas for improvement.
THIS IS A 3-HR WORKSHOP OFFERED TWICE. For your convenience choose either the AM or PM session.
• AM session: 7/1/21, 8:30 AM to 11:30 AM
• PM session: 7/1/21, 12:30 PM to 3:30 PM (RECORDED SESSION)
Who should attend: Open to unlicensed and licensed individuals working in Allied Health/Health related settings including: Agency Supervisors and Managers, Counselors, Direct Care Staff, EMT, Educators, Nurses, Paramedics, Social Workers, Support Staff, Students, and Therapists.
Presenters Information
Equity Praxis Group (EPG), LLC is a consulting practice based in Santa Barbara, CA. EPG puts cutting edge diversity, equity, inclusion and justice (DEIJ) theory into practice in order to transform organizations, communities, and, ultimately, our world. Equity Praxis Group, LLC offers diversity, equity, inclusion, and justice (DEIJ) training, coaching, strategic planning and organizational development services to help organizations become more diverse, equitable, inclusive and just.
Bridging Voices-Uniendo Voces, LLC provides consulting services on equity, diversity and inclusion with an expertise in language justice. The language justice praxis includes quality interpretation and translation services between English and Spanish in addition to interpreter training for multilingual individuals and customized coaching, consulting, and organizational assessment on language access best practices, language access guidelines and more. With over 10 years of experience in the field, Bridging Voices-Uniendo Voces uses an educational, research-based approach with a lens of equity to create inclusive, multilingual spaces where all voices are valued.
CONTINUING EDUCATION UNIT NOTE: Board of Behavioral Sciences & Board of Registered Nursing Continuing Education Units Available!
To receive CE credits and or a Certificate of Attendance, attendees must :1. Attend entire session(s). 2. Sign in before the training and sign out after the training. 3. Complete on-line evaluation (will be emailed to you after the above items have been satisfied).
2.5 Free BRN CEUs. Provider approved by the California Board of Registered Nursing, Provider #13152 for contact hours College of the Canyons Nursing Program.
2.5 Free EMT & Paramedic CEUs. Provider approved by an approved California EMS CE provider, AMR Ventura County for 7 contact hours. EMS CE Provider # 56-0012 & BRN Provider # CEP8683.
Funded by: 
This event was produced pursuant to grant agreement number 19-156-001, 20-456/SCCRC R4SWP, and Kaiser Permanente Mental Health and Wellness (MHW) Initiative Strategic Partnership Grant 16040; hosted by the Health Workforce Initiative powered by the California Community College Chancellor's Office.
For more information please contact Irene Ornelas at irene.ornelas@canyons.edu