Description
Topic: Improving Cyber-Risk Analysis and Communication: Four Fresh Ideas
Description: What are the Cyber Tub, the Risk Deck, the Guided Tour, and the Long Tail? They are four ways to advance the critical work of cyber-risk analysis and communication that Stephen Cobb has curated from his recent research and participation in cybersecurity conferences.
Too often, organizations fail to fully grasp the scale and contours of the risks to which they are exposed by the technology they use, while security practitioners often struggle to convey the ground truth as they experience it. Cobb will demonstrate tools and techniques that can help bridge these communication gaps.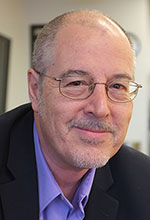 Speaker Name: Stephen Cobb
Speaker Bio: Stephen Cobb is a Senior Security Researcher at ESET, one of the world's largest security software companies. He leads ESET's US research team out of the company's North American headquarters, here in San Diego. Stephen has been researching information system security and data privacy for more than 30 years, helping companies, consumers, and government agencies to manage IT-related risks, with a focus on emerging threats, cybercrime, and workforce issues. He first spoke at Def Con in 1995, became a CISSP in 1996, and earned his masters in security and risk management in 2016. Earlier this month he received the CompTIA Tech Champion Award for his work in raising security awareness.
Please note: Due to scheduling conflicts, this event is on a Friday, not the usual third Thursday of the month. Also, please arrive early for security. Seating is limited to the first 90 attendees.