Description
Sports gives photographers an opportunity to capture incredible moments in time but often presents challenging lighting scenarios and other elements outside of their control. Learn how to see and think like a sports photographer to feel comfortable covering any sport and create compelling images. Gain insight on how to cover specific sports as well as tips that can be applied to improve your overall photography skill set.
Who Should Attend
Photographers with basic familiarity with their camera who want to improve their sports photography by optimizing their camera settings, content and composition.
What you will learn
Learn both general and specific tips including:
Capturing Peak Action and Emotion
Story Telling with Sports Photography
Non-Action Sports Photography
Finding the Best Light and Angle
Camera Settings for Various Sports and Lighting Scenarios
How to Edit Your Take
What is Takes to be a Pro

What You Should Bring
This workshop will not have an hands on portion though you are welcome to bring your camera with any questions. Otherwise bring a notebook and your questions!

This event has very limited seating, as a result registration is required for each attendee, if you are planning to bring a guest, please register for them as well. If you are on the waitlist for this event, you will receive notification, via email, if a space becomes available for you.
This lecture is lead by Olympus Ambassador, Kelley L Cox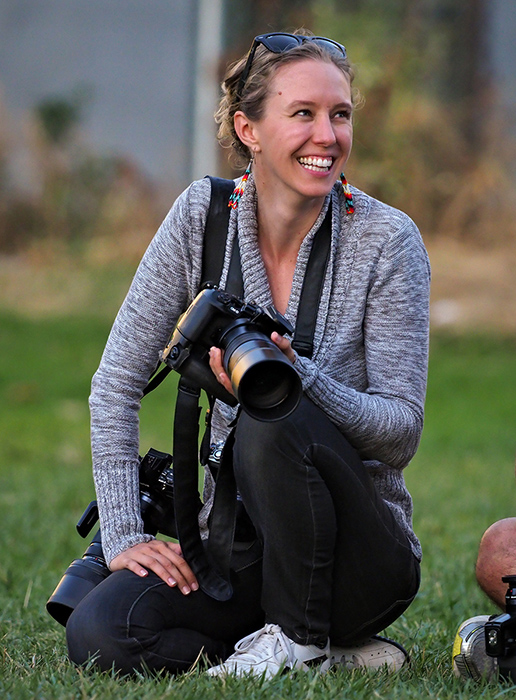 photo by S Ray Acevedo
Kelley L Cox is a photographer based in the San Francisco bay area. As a freelancer with USA Today Sports Images, Kelley has covered the Super Bowl, NBA Finals, Worlds Series, and NCAA Championships among other major sporting events. Kelley is the founder and managing director of KLC fotos which serves as official photographer for USA Rugby and Cal Athletics in addition to other sports, corporate and personal clients. Kelley's images have been published by the New York Times, Boston Globe, Chicago Tribune, Washington Post, Reuters, Player's Tribune, Sports Illustrated, ESPN, among others.